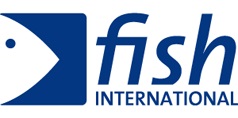 fish international
Bremen, Germany
Book Hotel Online for fish international
Book Now
Event Update
The Fish International 2024 will occur between February 25th and February 27th, 2024 as a live exhibition. The event will be held in Messe Bremen. At present, the venue does not feature Covid-19 safety measures. However, attendees should note that such measures may be implemented depending on the recent change regarding the pandemic. Currently, Germany does not have travel limitations in place.
A Brief Overview of fish international
fish international is your gateway to the fish and seafood sector with presentations on the newest trends and technological developments across every link in the supply chain. Held in Bremen, this trade fair runs the entire product spectrum from live fish and fish products to refrigerated trucks and bandaging materials. As such, the event is an important source for innovation and exploration of topics like energy efficiency and sustainability considering how climate change and overfishing have been major stress points for the industry at large.
GETA ltd is an experienced provider of hotel accommodation for trade fairs. We're able to send you anywhere in the world for your next business trip and do it at preferential prices. Book hotels for fish international early and make killer savings. We have a solid network of hotels, hostels and apartments all over Bremen and work with budgets of all sizes. Just tell us your price range and we'll get you the best deals on hotels close to Messe Bremen. GETA ltd assists clients in any way possible and has a large list of bonus services available for a comprehensive experience.
You can count on us to book airport transfers, provide rent-a-cars and hire a team to build your exhibition stand.
Why Your Visit Is Worth It
fish international exists as the perfect cross-border procurement platform. By design, the trade fair gives you all the tools to succeed in launching new products and finding qualified leads. The quality of the contacts is reason enough to exhibit and you can earn back all the expenses for the booth and travel. Fish international has grown into one of the most thriving, diverse business communities. Let's look at some of the key numbers:
320 exhibitors from 27 countries

10,000 international trade visitors

10,000+ sq. metres of exhibition space
Industry Relevance
Fish international, founded in 1988, is a highly significant trade fair for professionals in the fish and seafood sector. Held every two years at Messe Bremen, it serves as a crucial meeting point for related professionals engaged at all levels of the industry. The fair provides an invaluable platform for industry players to stay informed about new products in the German market, gain insights into the latest developments and establish contacts with new suppliers.
The upcoming edition of fish international is expected to debut the next generation of solutions in the face of a global climate crisis. The trade fair offers a wide range of products and innovations in the fish and seafood sector. Attendees will have the opportunity to explore various categories, including algae, caviar, bandaging material, cold rooms, counter equipment, IT and ERP systems, plant-based products, sea fish, refrigerated trucks, and more.
Fish international fulfills several key roles within the industry. Firstly, it serves as a platform for traders to gain information about new products in the German market and obtain a comprehensive overview of the fish industry. Secondly, the fair presents a varied and individual assortment of fish, inspiring traders with ideas for better market positioning. Thirdly, it provides a concentrated display of machines, technical aids, and appliances for small and medium-sized enterprises, showcasing the latest advancements in the field.
Additionally, fish international exhibits a broad spectrum of counter concepts for fishmongers and mobile fishmongers, a collection that is unique to the fair in Bremen. Lastly, the event offers ample opportunities for proper networking and discussions among fish industry members, allowing professionals to exchange ideas and improve their everyday work practices.
Who Are You Going to Meet?
The trade fair welcomes all players involved in the fish and seafood sector. You network and pitch your products to fish wholesalers, retailers, importers, exporters, fish processors, caterers, and catering professionals. The majority are German-based, but the numbers of international visitors from all over Europe continue to grow. It's important to note that 85% of all visitors have some kind of purchasing power and their main motivation to attend fish international is to research the current state of the market and find new suppliers.
The companies you'll see with an exhibition stand include names such as ISG Iceland Seafood, Royal Iceland Europe, Het Urket Zalmhuys, Der Fischwirt, New Brunswick, Icefresh, Craemer, Seaborn, Columbus Spedition, West Firsh, Meereskost and Eurofins.
Additional Value of Attending
Over the course of the three-day trade fair, attendees can participate in seminars and panel discussions covering a diverse range of current topics. These sessions will delve into areas such as alternative proteins, sustainability, and CO2 reduction, providing valuable insights and fostering discussions within the industry. fish international combines its top-tier technological display with an engaging conference program, offering a comprehensive experience for visitors.
The trade fair is where the biggest news stories about the industry are broken. In 2022, the event shone a spotlight on the consequences of climate change on the fish stocks in the North Sea and Baltic Sea with the increase in average water temperatures in the North Sea and Baltic Sea by up to 2° Celsius, which has contributed to the change of migration patterns. Fish international was the very first event to then focus on the solution to ensure the supply of protein to the world population - fish farming in aquaculture!
The designated Seafood Business Meeting will facilitate networking and business-to-business opportunities for caterers, restaurateurs, retailers, and wholesalers in the seafood and fish farm equipment industries. The support programme keeps visitors fairly busy throughout the entire fair and offers visitors actionable advice. You leave fish international with practical knowledge and a series of strategies going forward. Here are some of the highlights from last edition:
Sustainable, resilient and climate-friendly aquaculture

On the way to climate neutrality: transport | Logistics | packaging | CO2 reduction

Compostable insulation packaging for sustainable, safe and contemporary refrigerated shipping

Automation of food and packaging systems in the name of climate neutrality

Regionalization of shrimp value creation and its possible side effects on climate neutrality

Order digitally: calculate better and reduce food waste

Climate neutrality - how does it work?
Past editions
fish international 2022
04.09.2022 - 06.09.2022
fish international 2021
13.02.2021 - 15.02.2021
Edition was held digital to prevent the fast spread of COVID-19.
fish international 2020
09.02.2020 - 11.02.2020
10,500
SQ M of Exhibition Area
FISH INTERNATIONAL 2018
25.02.2018 - 27.02.2018
10,500
SQ M of Exhibition Area
How to get to fish international

On Foot
Bremen Airport – not advisable
Bremen Central Station – 10 mins via Klangbogen

By Car
Bremen Airport – 10 minutes via B6
Bremen Central Station – 2 mins via Findorffstraße and Theodor-Heuss-Allee

By Public Transport
Bremen Airport – 36 mins via transport 6
Bremen Central Station – 5 mins via transport 26 or 27