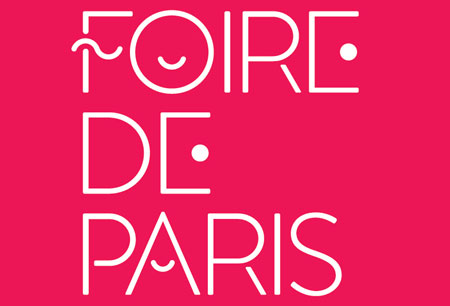 Foire de Paris
Paris, France
Book Hotel Online for Foire de Paris
Book Now
Event Update
Foire de Paris 2024 is scheduled to take place as live edition scheduled between 01.05.2024 and 12.05.2024. Paris expo Porte de Versailles will not implement COVID-19 health and safety measures. This is due to France removing its pandemic-related restrictions, including the travel limitations.
A Brief Overview of Foire de Paris
Foire de Paris is the spring shopping event in France, but also the place where Innovations, Gastronomy from here and elsewhere, Crafts, not to mention a complete offer to make house projects a reality. Foire de Paris welcomes nearly half a million visitors and 1,500 exhibitors every year over 12 consecutive days.
It is the largest home show in Europe. Presenting trends that correspond to current consumption patterns in a friendly atmosphere is the ambition of Foire de Paris! Crossroads of inspiration, discoveries and the realization of major housing projects, Foire de Paris is the largest place of commerce in France for the general public, which generates one of the largest turnover for exhibitors!
With an international shopping offer, Foire de Paris is also an invitation to travel. With nearly 50 countries represented, the visitor discovers gastronomy from around the world, handmade craft products and meets passionate creators. The flagship event of the spring, Foire de Paris is committed to offering these thousands of visitors a unique and festive experience every year!
Info for Visitors and Exhibitors
Since its first sessionin 1917, the PARIS FAIR has always been a great success with its loyal visitors and its various exhibitors. This event gathers all the current trendy areas such as gastronomy, housing, innovations and shopping. For 10 days, the Parc des Expositions de Paris - Versailles is once again France's biggest shopping mall from 10 a.m. to 7 p.m.
You and over 1,700 exhibitors covering 220,000 sqm are expected to discover home decor, home and living stands, crafts, ready-to-wear and gastronomy stands (yummy!).
And to welcome us during last year's edition, a star: Stéphane Plaza who is no one else but the ambassador. More than an average sponsor, the French TV host and realtor will be present for several days to advise us!
It's simple, the Foire de Paris is the absolute reference in terms of housing: we discover trends, innovations, we talk with indoor designers, artisans and big brands' representatives.
Home and Living
An offer unlike any other in Europe. Fromthe ground to the roof, without forgetting windows, verandas, stairs, chimneys and swimming pools, you'll discover artisans for all you need: indoor, structural works and decoration, without forgetting smart homes - geeks' new house whim.
By the way, it's at the Foire de Paris that tomorrow's innovations - including some presented for the LEPINE innovation contest (celebrating its 118 anniversary this year) - are presented, others are awarded a Grand Prix de l'Innovation and this year, as part of the Start Up Boost by Foire de Paris award, an award enabling 12 start-ups to present their prototypes ot the public in a 9-sqm area offered by the Foire.
Wine and Cuisine
Discover new flavors and senses in the Wine and Cuisine area, which is sure to make your mouth water! There will be restaurants, tastings and other surprises awaiting you in this scrumptious universe.
Art Occupations and Cultures of the World
A truly exotic exploration of different cultures, with sectors full of events and activities (the Tropics festival, for example) where you can experience artisanal and local products and international cuisine.
Industry Relevance
Foire de Paris offers your a reference for all types of home embellishments thanks to hundreds of professionals from all over France to answer your questions. Note that for the first time, a Flower Market will be set up in partnership with Green Rungis, a wonderful occasion to bring some green ro youf house with plants and flowers.
The success of the Foire de Paris is such that every year, 50,000 visitors run to it and 90% of them buy at least one product, from an item useful on a daily basis (or something from the delicatessen) to a kitchen at one of the kitchen fitters on the spot!
Final Words
In addition to this great discovery market, the Foire de Paris is the place for dozens of free animations, every day features a different program. All in all, hundreds of animations & workshops, parades, concerts and unforgettable shows.
There will be an array of activities for children every day so that parents can make their purchases without having to leave the little ones at home. Jumpy houses, play structures, without forgetting the very plaful workshops to discover soon.
This event is so big that it takes up almost the entire space at the Parc des Expositions. To make the most of it, a concierge service will make your day even easier, by offering a free holding service for your items all day long, and even bringing them out to your car or delivering them right to your home (fee for delivery.)
In other words, an unmissable event to find the latest trends, treat you and find good ideas.
Past editions
Foire de Paris 2023
27.04.2023 - 08.05.2023
Foire de Paris 2022
28.04.2022 - 09.05.2022
Foire de Paris 2021
03.07.2021 - 11.07.2021
Foire de Paris 2020
23.10.2020 - 01.11.2020
Cancelled because of COVID 19
Foire de Paris 2019
27.04.2019 - 08.05.2019
61,000
SQ M of Exhibition Area
How to get to Foire de Paris

On Foot
Charles de Gaulle Airport - not advisable
Gare du Nord - not advisable

By Car
Charles de Gaulle Airport - 15 mins via Rue Louis Vicat
Gare du Nord - 35 mins via Rue de Vaugirard

By Public Transport
Charles de Gaulle Airport - not advisable
Gare du Nord - 50 mins via N13 bus