Foire Internationale de Bordeaux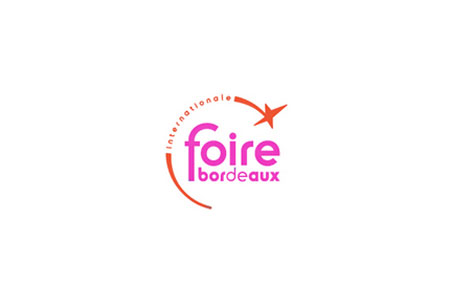 Foire Internationale de Bordeaux
France , Bordeaux
Book Online for Foire Internationale de Bordeaux
Book Now
Event Update
Foire Internationale de Bordeaux 2023 will be hosted as a live event at the Parc des expositions de Bordeaux-Lac in France. The hosting dates for the event are set between 13.05.2023 and 21.05.2023. The Parc des expositions de Bordeaux-Lac will be subjected to frequent disinfection sessions to reduce the risk of Covid-19 infections. Participants will be advised to perform regular hand disinfections and to wear face masks during congestion situations. Due to France's travel restrictions, attendees will have to show 3G entry documents such as proof of recovery upon arrival in the country.
Introduction to the Event
Foire Internationale de Bordeaux pulls out all the stops when it comes to showcasing the definitely trends in the world of decoration, furniture, home and office design. This international trade fair will be more than a simple event where you do market research and build brand recognition, but is an unforgettable experience. Attendance will soar in the thousands so don't leave anything to chance and secure the best hotel accommodation in Bordeaux, France with GETA ltd. It's no easy task to organize a business trip this close to the starting date, considering you'll be doing price comparison and research location.
GETA ltd does all this for you within one business day. What we need from you is – preferred location, number of people and a price range. After, we send you a full list of Foire Internationale de Bordeaux hotels selected for your convenience. At the fair, you'll meet with the leading manufacturers, sellers and buyers in the industry – a potent ground to expand your network. Be sure to stop by the Indian sector and watch the fireworks over the lake.
Have a great time at this event and leave the details to GETA ltd.
Past editions
Foire Internationale de Bordeaux 2022
21.05.2022 - 29.05.2022
Foire Internationale de Bordeaux 2020
07.11.2020 - 15.11.2020
Cancelled because of COVID 19
Foire Internationale de Bordeaux 2019
01.06.2019 - 10.06.2019
200,000
SQ M of Exhibition Area
How to get to Foire Internationale de Bordeaux

On Foot
Bordeaux Airport – not advisable
Bordeaux St Jean Station – not advisable

By Car
Bordeaux Airport – 20 mins via A630
Bordeaux St Jean Station – 25 mins via Boulevard Joliot Curie

By Public Transport
Bordeaux Airport – 1hr30mins via transports Navette and C
Bordeaux St Jean Station – 45 mins via transport C
Hotels
Venue