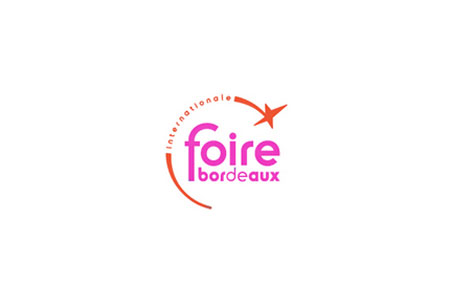 Foire Internationale de Bordeaux
Bordeaux, France
Book Hotel Online for Foire Internationale de Bordeaux
Book Now
Event Update
Foire Internationale de Bordeaux 2024 will be hosted as a live event at the Parc des expositions de Bordeaux-Lac in France. The hosting dates for the event are set between 18.05.2024 and 26.05.2024. The Parc des expositions de Bordeaux-Lac will be subjected to frequent disinfection sessions to reduce the risk of Covid-19 infections. Participants will be advised to perform regular hand disinfections and to wear face masks during congestion situations. Due to France's travel restrictions, attendees will have to show 3G entry documents such as proof of recovery upon arrival in the country.
A Brief Overview of Foire Internationale de Bordeaux
Foire Internationale de Bordeaux enjoys a long history as the definitive destination for commerce, art and celebration of the Bordeaux region in the tradition of the great French trade fairs. This fair invites trade visitors, manufacturers and the general public on a nine-day journey that includes a wide spectrum of products on display and a packed schedule of activities. It's the perfect place to meet with your target audience, receive feedback on your products, and get a real sense of today's consumer tastes and preferences.
Put together your business travel plan early and turn to GETA ltd to discover the most affordable hotel rates in Bordeaux! It's easy to organise a whole trip in a matter of a day, when you have an experienced team to do the work for you. We have grown a network of hotels in the city and we accommodate budgets of all sizes. You have options from economy hostels to high-end luxury hotels. All located in the vicinity of Parc des Expositions de Bordeaux Lac, so you don't have to spend a lot of time getting there and also enjoy connections to public transport. GETA ltd helps you with logistics as well. Book rent-a-cars and arrange airport transfers through us easily!
Why Your Visit Is Worth It
Foire Internationale de Bordeaux one of the oldest historically running trade fairs servicing the commerce sectors in Bordeaux, and during its century in operation has only grown in value. The trade fair welcomes exhibitors in all lines of work and provides with the necessary platform to sell their products to a massive audience. You're guaranteed a steady stream of foot traffic to your stand. Here are some of the reasons to consider your visit:
800

international exhibitors

180,000 visitors

100 artists

90 hours of programming
Industry Relevance
Established in 1916, Foire Internationale de Bordeaux is the beating heart of commerce in the Bordeaux region, promoting local manufacturers and brands to an ever-growing audience. In its 100-year history, the trade fair has consistently marked changes in society and has promoted local commerce in the territory of Bordeaux and its surroundings.
It's been the chief meeting point for all sorts of local companies, artisans and artists and every May, it competes with all commerce centres in the city. Editions are held at Parc des Expositions de Bordeaux Lac. In all of its time, Foire Internationale de Bordeaux has had only two periods when it didn't take place – once during the war and once during the COVID-19 pandemic. The trade fair has shown incredible resilience and demonstrates its longevity and importance to the community in Bordeaux.
The exhibition halls fill with specialists and innovative brands, craftsmen and producers, experts and demonstrators, who display their latest and best, creating the ultimate shopping experience. But there is so much else to do other than shop. Foire Internationale de Bordeaux is a festival in its own right with a cultural program, sporting activities, attractions and delicious food. Editions are built around three concepts:
Authenticity: There's a spirit to the trade fair that's never been replicated anywhere else. Once you are at Foire Internationale de Bordeaux, you'll see that it's entirely unique.

Pleasure: The main goal is to have a good time and the fair combines all the great parts of going out from shopping to eating out to seeing friends to shopping.

Energy: The air is charged with excitement as every corner hides something fun and special. It's a nine-day experience unlike any other.
Who Are You Going to Meet?
Foire Internationale de Bordeaux opens its doors to everyone, so the vast majority of visitors are from the general public. You see a lot of families with children, young couples, groups of friends, university students and school children looking to have fun. Nevertheless, the trade fair is a great place for trade visitors to meet with potential suppliers, order in bulk or enter long-term, lucrative partnerships.
Exhibitors are grouped in three thematic universes. First, there's habitat – all about arrangement, decoration and inspirations for a better living space. Exhibitors here provide everything related to home improvement, furniture, fireplaces, kitchens, bathrooms, swimming pools, landscaping, demonstrators, garden and gardening. Visitors can even look at real estate offers. It's the one-stop shop to give your home a well-deserved makeover.
Second is the Art of Living, which is the dedicated area for artists, craftsmen and creators. The exhibitors here offer you a variety of beautiful objects to catch your attention – gifts, automotive products, craftsmanship, well-being products, sports equipment and international creators.
Third, Foire Internationale de Bordeaux is the best place for food professionals to show off their skills and invite visitors to take a bite. Exhibitors showcase regional or local specialties, gourmet products, beverages and alcohol. The restaurants and bars featured at the fair give visitors the full experience with culinary demonstrations, workshops, gourmet walks, and aperitifs.
Additional Value of Attending
In 2023, Foire Internationale de Bordeaux is celebrating its 100th anniversary with a programme that you've never seen before. You get more bands, more DJs, more dancing, more at the Geek Fest and the Junior Robocup, but the most interesting of all is the Mobility Fest. This festival is a must-visit for anyone interested in transportation and mobility, and it promises to offer a unique experience for visitors.
The Mobility Fest was first introduced in 2022 and guided visitors through the world of electric mobility. The event attracted a lot of attention as it showcased fifty brands and models of electric vehicles – a top that's been close to a lot of people's hearts.
In 2023, the Mobility Fest promises to go all out. For three days, the festival will showcase a wide range of passenger vehicles (collectibles included), new and second-hand cars, motorcycles, one-wheels, scooters, bicycles and even skateboards. You'll get a similar spectrum of energy sources – thermal, electric, hybrid, hydrogen, solar, soft, to carbon-free modes of transportation.
Not only can visitors talk to professionals in mobility, but also test what's on display. At the test centre, visitors have a chance to try out the vehicle of their dreams.
Past editions
Foire Internationale de Bordeaux 2023
13.05.2023 - 21.05.2023
Foire Internationale de Bordeaux 2022
21.05.2022 - 29.05.2022
Foire Internationale de Bordeaux 2020
07.11.2020 - 15.11.2020
Cancelled because of COVID 19
Foire Internationale de Bordeaux 2019
01.06.2019 - 10.06.2019
200,000
SQ M of Exhibition Area
How to get to Foire Internationale de Bordeaux

On Foot
Bordeaux Airport – not advisable
Bordeaux St Jean Station – not advisable

By Car
Bordeaux Airport – 20 mins via A630
Bordeaux St Jean Station – 25 mins via Boulevard Joliot Curie

By Public Transport
Bordeaux Airport – 1hr30mins via transports Navette and C
Bordeaux St Jean Station – 45 mins via transport C