Formex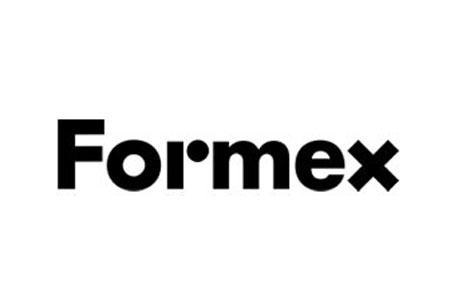 Formex
Sweden , Stockholm
Covid-19 Event Update
Because of complications caused by the ongoing Covid-19 pandemic, Stockholmsmässan AB has cancelled the January edition of Formex 2022. The largest trade fair for Nordic design will take place in August! Attendees can look forward to the latest edition between the dates of 23.08.2022 and 26.08.2022 in Stockholm, Sweden. The exhibition grounds will do everything in their power to provide comprehensive coronavirus protective measures. Such will include a strict 3G entry policy and mandatory mask-wearing in indoor areas.
A Brief Overview of Formex
Nordic design has long captivated the imagination and wallets of millions of people worldwide – a thriving field in furniture and decoration that open up opportunities in new regions. Formex is the definitive international trade fair aimed at home and office design in the Nordic tradition and you get to stay on top of all the intriguing trends to take root over the year. Come to Stockholm in Sweden to get your name out there.
An integral part of your travel arrangements is your accommodation and GETA ltd gives you the best value on your hotel reservation for Formex. It's our duty to make it possible for businesses of all sizes and budgets to attend trade shows. You can expect a great price on comfortable hotels in Stockholm city centre with convenient access to public transport. Expect deals to arrive within a single business day.
Why Your Visit Is Worth It
Formex maintains a lively turnout as you can see in the numbers listed below. You can expect a strong interest in purchase and creating lasting partnerships.
800+ international exhibitors from 20 countries;
20,000+ international trade visitors from 50+ countries;
67,000+ square metres of exhibition space.
Aside from creating a dynamic portrait of how Nordic design evolves, the trade fair is all focused on business and shifting products. To that end, you meet with influencers and decision makers that have real buying power.
Industry Relevance
As with most trade fairs that focus on design and home goods, Formex takes place twice a year to give an accurate snapshot of the trends for each season. In that sense, this event is the natural barometer for where your niche is headed. It's worth noting that the fair has been going for nearly sixty years – its first edition was back in 1960, so you're tapping into an established community. The product wealth is also a high point. The three exhibition halls present bath and spa products, carpets, ceramics, clothing, jewelry, lamps and lighting systems, decorative items, bags, paintings, furniture but also organic and fair trade products. To make it easier to learn about the latest trends, there's the Formex TRENDS – a space dedicated to exploring precisely this.
Who Are You Going to Meet?
It's not going to be a surprise to find out the predominant nationalities represented both in visitors and exhibitors is Scandinavian, then the gates open to Europe and then Asia and Africa. It's a true testament to how far Nordic design has reached. Exhibitors are thrilled to return season after season as the audience consists of national and international buyers, agents, wholesalers, manufacturers, importers, designers and media – giving you not only long-reaching publicity, but also a variety of ways to break into new markets and grow your client list.
Past editions
Formex 2021
19.01.2021 - 22.01.2021
Cancelled because of Covid-19
Formex 2020
18.08.2020 - 21.08.2020
Cancelled because of COVID 19
Formex 2020
14.01.2020 - 17.01.2020
Formex 2019
20.08.2019 - 23.08.2019
How to get to Formex

On Foot
Bromma Stockholm Airport – not advisable
Stockholms Centralstation – not advisable

By Car
Bromma Stockholm Airport – 20 mins via E20/E4
Stockholms Centralstation – 15 mins via Road 226

By Public Transport
Bromma Stockholm Airport – 45 mins via transports 113 and Pendeltåg linje 43
Stockholms Centralstation – 10 mins via transport Pendeltåg linje 43
Hotels
Venue