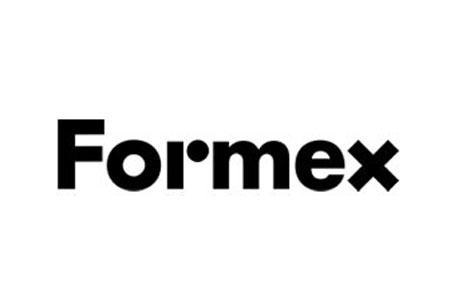 Formex
Stockholm, Sweden
Event Update
Attendees can look forward to the latest edition between the dates of 16.01.2024 and 18.01.2024 in Stockholm, Sweden. The exhibition grounds will not feature comprehensive coronavirus protective measures. This is due to the removal of the related restrictions.
A Brief Overview of Formex
Nordic design has long captivated the imagination and wallets of millions of people worldwide – a thriving field in furniture and decoration that open up opportunities in new regions. Formex is the definitive international trade fair aimed at home and office design in the Nordic tradition, and you get to stay on top of all the intriguing trends to take root over the year. Come to Stockholm in Sweden to get your name out there.
An integral part of your travel arrangements is your accommodation and GETA ltd gives you the best value on your hotel reservation for Formex. It's our duty to make it possible for businesses of all sizes and budgets to attend trade shows. You can expect a great price on comfortable hotels in Stockholm city centre with convenient access to public transport. Expect deals to arrive within a single business day. You have top choice of hotels close to Stockholmsmässan and an opportunity to make terrific savings. The commute to the exhibition grounds takes no time. There's more on offer than just a hotel reservation. GETA ltd handles stand construction, airport transfers and rent-a-car services.
Why Is Your Visit Worth It?
Formex maintains a lively turnout as you can see in the numbers listed below. You can expect a strong interest in purchase and creating lasting partnerships.
800+ international exhibitors from 20 countries;

20,000+ international trade visitors from 50+ countries;

67,000+ square metres of exhibition space.
Aside from creating a dynamic portrait of how Nordic design evolves, the trade fair is all focused on business and shifting products. To that end, you meet with influencers and decision makers that have real buying power. Visitors' goals are making purchases, so exhibitors make a lot in direct sales and sales leads. This makes it more than worth it to attend.
Industry Relevance
As with most trade fairs that focus on design and home goods, Formex takes place twice a year to give an accurate snapshot of the trends for each season. In that sense, this event is the natural barometer for where your niche is headed. It's worth noting that the fair has been going for nearly sixty years – its first edition was back in 1960, so you're tapping into an established community. Editions are held at Stockholmsmässan for four days in total.
The product assortment is a high point. The three exhibition halls present bath and spa products, carpets, ceramics, clothing, jewelry, lamps and lighting systems, decorative items, bags, paintings, furniture but also organic and fair trade products. To make it easier to learn about the latest trends, there's the Formex TRENDS – a space dedicated to exploring precisely this. This positions Formex as a definitive marketplace, where buyers are able to handle most of their purchasing. Plus, trade visitors are able to immerse themselves into the world of Nordic design and see exactly what's happening in the field.
Who Are You Going to Meet?
It's not going to be a surprise to find out the predominant nationalities represented both in visitors and exhibitors is Scandinavian, then the gates open to Europe and then Asia and Africa. It's a true testament to how far Nordic design has reached. Exhibitors are thrilled to return season after season as the audience consists of national and international buyers, agents, wholesalers, manufacturers, importers, designers and media – giving you not only long-reaching publicity, but also a variety of ways to break into new markets and grow your client list.
Additional Value of Attending
Keep your finger on the pulse of what's in style and desired with Formex Trends. Each season is explored in depth in the show's trend report. You enjoy a comprehensive analysis of the world with themes and colour maps. Formex is not just a place to make purchases, but also a platform to understand why those purchases happen and how consumer behaviour has changed over the years. The autumn/winter 2022 report was compiled by trend expert Jan Rundgren and identifies three major trends to keep note of:
CONSERVATORY ARCHIVES: smart storage, display cabinets and shelving to make personal organisation easier as we spend much more time inside our homes.

ETERNAL DREAMLAND: dreamlike comfort and tranquility are essential this season.

NEO NOSTALGIC: where different styles meet to create the right conditions for ideal relaxation.
The trade show heavily invests in the next generation of designers. This has led to the creation of the Formex Design Talents. This feature is part of Formex's mentoring program and a platform for new talent. If you're just breaking into the industry, you can send in an application and if chosen, you'll be highlighted with 24 other talented designers. New designers will get extra publicity and space to and sell their innovative design solutions. The feature is especially popular with buyers, partners, producers and the press.
But that's far from all as you'll be in the running to win the Best In Show award. All designers in this area are considered for the award and a jury will evaluate products on novelty, quality and imagination. The winner receives a booth space worth SEK 15,000 at the next fair and editorial content on formex.se and social media. The winner is also brought on the Formex stage to receive the award and drum up extra excitement in front of visitors.
Sustainability remains front and centre on the minds of organisers, who have confidently made the moves to become more sustainable. Now it's time to extend this philosophy towards the products on display here. The Formex Sustainability Award invites companies and designers compete by showcasing their most sustainable practices and products. A jury of experts decides on who takes the prize, which includes a unique figurine designed by Marie-Louise Hellgren, and 10 sqm of free space at the next Formex fair. Winning comes with additional visibility and promotion. The jury for the 2023 award is made of Marie-Louise Hellgren (designer), Emma Olbers (designer), Maria Soxbo (journalist), Björn Florman (founder of Materialbiblioteket) and Kajsa Falck Torlegård (Formex).
Past editions
Formex 2023
22.08.2023 - 25.08.2023
Formex 2023
17.01.2023 - 20.01.2023
Formex 2022
23.08.2022 - 26.08.2022
Formex 2021
19.01.2021 - 22.01.2021
Cancelled because of Covid-19
Formex 2020
18.08.2020 - 21.08.2020
Cancelled because of COVID 19
How to get to Formex

On Foot
Bromma Stockholm Airport – not advisable
Stockholms Centralstation – not advisable

By Car
Bromma Stockholm Airport – 20 mins via E20/E4
Stockholms Centralstation – 15 mins via Road 226

By Public Transport
Bromma Stockholm Airport – 45 mins via transports 113 and Pendeltåg linje 43
Stockholms Centralstation – 10 mins via transport Pendeltåg linje 43