Frankfurt Book Fair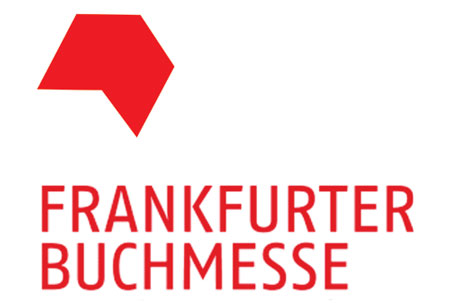 Frankfurt Book Fair
Germany , Frankfurt am Main
Book Online for Frankfurt Book Fair
Book Now
Coronavirus Announcement for Frankfurt Book Fair
The Frankfurter Buchmesse, also known as the Frankfurt Book Fair, has announced dates for a live 2022 trade show, namely October 19th – October 23rd. It will be held at Messe Frankfurt in Frankfurt, Germany. The event will be held at Messe Frankfurt, with a strict COVID-19 prevention plan in place. The following safety measures will be included in the prevention plan:
Attendees are only allowed to enter if they have recovered, have been vaccinated or have a negative test result. The valid admission documents include proof of complete vaccination or proof of recovering from COVID-19 between 1 and 6 months prior to the event. Alternatively, attendees can present a negative COVID-19 test result. The documents must be presented along with a valid ID before entering Messe Frankfurt.
A social distance of 1.5 metres must be maintained between attendees.
Attendants must wear surgical face masks that cover their mouths and noses at all times. Areas that provide food are possible exclusions.
Attendees are required to sneeze or cough into the crook of their arms and away from other people. They should also avoid making physical contact with each other, such as shaking hands.
Attendants are required to wash their hands at least once every hour or after touching any surfaces. To help with the task, disinfectant dispensers will be available in strategic locations. Entrances, restrooms, catering outlets, and restaurants are examples of such locations.
Cleaning intervals will be adjusted at Messe Frankfurt. A dedicated team will be responsible for disinfecting frequently touched areas and surfaces
Due to the current travel restrictions, participants should note that they must present proof of vaccination, recovery, or negative test results when entering German territory, including the airports or ports.
A Brief Overview of Frankfurt Book Fair
Frankfurt Book Fair is the international trade fair that matters, if you're trying to close an international rights deal, and brings in f the biggest book publishers from around the world to debut new books and celebrate the beauty of the written word. Staged in Frankfurt, Germany, the event is the heart of global publishing and sees thousands of readers, writers and publishing personnel attend.
You seek to book affordable hotels in Frankfurt? GETA ltd works with you to find a suitable room for your needs and your budget. All we need from you is a price range and a preference in location. That's all we need to give you the best value on your hotel reservation for Frankfurt Book Fair. Our clients have come to expect same-day results and an expert touch in planning business trips regardless of their destination.
Why Your Visit Is Worth It
Everyone in the publishing world knows that Frankfurt Book Fair is the biggest event of its kind in the world (more on the reasons why that is below), but what does that mean in terms of numbers. We have drawn some of the statistics:
7500+ international exhibitors from 100+ countries;
285,000+ international visitors from 100+ countries;
4000+ individual events organized within the framework of the fair.
Industry Relevance
The modern history of the Frankfurt Book Fair begins in 1949, where it was only open to professionals involved in publishing. That alone makes it possible for the fair to gain such praise and importance first in Europe and then around the world. Since 1976, the fair has invited a guest country to serve as a focal point for the proceedings. This edition it's Norway. However, the book fair has roots centuries ago when it first emerged in 15th century when the printing press first made it possible to print books and local book sellers banded together once a year. Now Frankfurt Book Fair offers fiction and non-fiction, religion, youth and children's books, science and technology, art books, tourism, visual art and international literature.
Who Are You Going to Meet?
Frankfurt Book Fair runs for five days – the first three are open only for industry visitors and the weekend admits the general public. Because it's of a global significance, the book fair sees an incredible diversity from literary capitols all over the world. You see Germany, the UK, France, the USA, Russia, China, Japan and so many others in large numbers. Much of Europe and Africa are represented. Publishing experts, writers, translators, licensors, illustrators, journalists, editors, rights holders, lawyers, agents and cultural enthusiasts all make it a point to attend.
When and How Did the Previous Editions Transpire?
2021 Edition
Frankfurt Book Fair 2021 took place between October 20th, 2021, and October 24th, 2021. The exhibition took place as a live exhibition, with strict Covid-19 prevention measures in place. Following the outbreak of the pandemic, the edition marked the successful restart of the format and the book publishing industry. 36,000 trade visitors and 37,500 readers attended the event. 2013 exhibitors showcased their wares with 2500 media representatives recording and presenting the fair. The fair attracted attendees from a total of 155 countries, with Canada serving as the Guest of Honour.
Past editions
Frankfurt Book Fair 2021
20.10.2021 - 24.10.2021
2013
Exhibiting companies
2,500
Media representatives
105
Represented Countries
130,000
Registered users on platform
Frankfurt Book Fair 2020
14.10.2020 - 18.10.2020
Edition was held digital to prevent the fast spread of COVID-19.
Frankfurt Book Fair 2019
16.10.2019 - 20.10.2019
FRANKFURT BOOK FAIR 2018
10.10.2018 - 14.10.2018
How to get to Frankfurt Book Fair

On Foot
From Hauptbahnhof - 20 min
From Fnakfurt Aiport - 35 min with a bike

By Car
From Frankfurt Main Station - 10 min
From Frankfurt Airport - 20 min

By Public Transport
From HBF S-Bahns with numbers 3, 4, 5 or 6 will all get you to Messe Frankfurt for 11 min
From Frankfurt Airport with ICE, S8 or S9 for 35 min to HBF and then S3, S4, S5 or S6 for 11 min
Hotels
Venue