Frankfurt Book Fair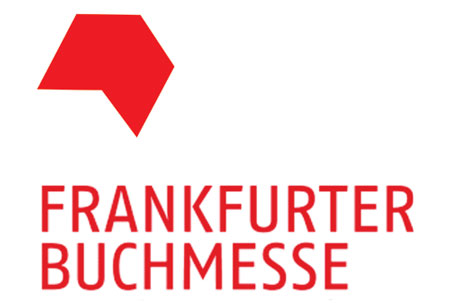 Frankfurt Book Fair
Germany, Frankfurt am Main
Book Online for Frankfurt Book Fair
Book Now
The Frankfurter Buchmesse, also known as the Frankfurt Book Fair, has announced dates for a live trade show, namely October 20th – October 24th. It will be held at Messe Frankfurt in Frankfurt, Germany. What's different is that the book fair will be shorter than usual as part of the many safety measures at the exhibition grounds.
A Brief Overview of Frankfurt Book Fair
Frankfurt Book Fair is the international trade fair that matters, if you're trying to close an international rights deal, and brings in f the biggest book publishers from around the world to debut new books and celebrate the beauty of the written word. Staged in Frankfurt, Germany, the event is the heart of global publishing and sees thousands of readers, writers and publishing personnel attend.
You seek to book affordable hotels in Frankfurt? GETA ltd works with you to find a suitable room for your needs and your budget. All we need from you is a price range and a preference in location. That's all we need to give you the best value on your hotel reservation for Frankfurt Book Fair. Our clients have come to expect same-day results and an expert touch in planning business trips regardless of their destination.
Why Your Visit Is Worth It
Everyone in the publishing world knows that Frankfurt Book Fair is the biggest event of its kind in the world (more on the reasons why that is below), but what does that mean in terms of numbers. We have drawn some of the statistics:
7500+ international exhibitors from 100+ countries;
285,000+ international visitors from 100+ countries;
4000+ individual events organized within the framework of the fair.
Industry Relevance
The modern history of the Frankfurt Book Fair begins in 1949, where it was only open to professionals involved in publishing. That alone makes it possible for the fair to gain such praise and importance first in Europe and then around the world. Since 1976, the fair has invited a guest country to serve as a focal point for the proceedings. This edition it's Norway. However, the book fair has roots centuries ago when it first emerged in 15th century when the printing press first made it possible to print books and local book sellers banded together once a year. Now Frankfurt Book Fair offers fiction and non-fiction, religion, youth and children's books, science and technology, art books, tourism, visual art and international literature.
Who Are You Going to Meet?
Frankfurt Book Fair runs for five days – the first three are open only for industry visitors and the weekend admits the general public. Because it's of a global significance, the book fair sees an incredible diversity from literary capitols all over the world. You see Germany, the UK, France, the USA, Russia, China, Japan and so many others in large numbers. Much of Europe and Africa are represented. Publishing experts, writers, translators, licensors, illustrators, journalists, editors, rights holders, lawyers, agents and cultural enthusiasts all make it a point to attend.
Past editions
Frankfurt Book Fair 2020
14.10.2020 - 18.10.2020
Edition was held digital to prevent the fast spread of COVID-19.
Frankfurt Book Fair 2019
16.10.2019 - 20.10.2019
FRANKFURT BOOK FAIR 2018
10.10.2018 - 14.10.2018
How to get to Frankfurt Book Fair

On Foot
From Hauptbahnhof - 20 min
From Fnakfurt Aiport - 35 min with a bike

By Car
From Frankfurt Main Station - 10 min
From Frankfurt Airport - 20 min

By Public Transport
From HBF S-Bahns with numbers 3, 4, 5 or 6 will all get you to Messe Frankfurt for 11 min
From Frankfurt Airport with ICE, S8 or S9 for 35 min to HBF and then S3, S4, S5 or S6 for 11 min
Hotels
Venue