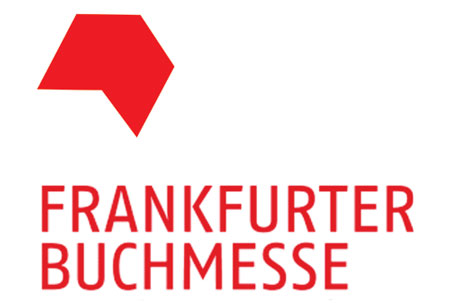 Frankfurt Book Fair
Frankfurt am Main, Germany
Book Hotel Online for Frankfurt Book Fair
Book Now
The Outlook for 2024
The venue currently does not feature Covid-19 safety measures due to the removal of the country's pandemic-related restrictions. The next edition will occur between 16.10.2024 and 20.10.2024 in a face-to-face format.
A Brief Overview of Frankfurt Book Fair
The Frankfurt Book Fair is the world of books and publishing found in one place. The book fair is an effective cross-border platform and source of inspiration. If you're trying to close a rights deal, meet book publishers from around the world and keep up with new debuts and releases, then this is where you need to be. Based in Frankfurt, Germany, the event is the heart of global publishing and sees thousands of readers, writers, and publishing personnel attend.
Are you planning to attend the Frankfurt Book Fair, but are on a budget? GETA ltd ensures that you get your money's worth and spend as little as possible on hotel rooms. We're experienced in providing accommodation for trade fairs and know our way around Frankfurt. Apartments, hostels, and hotels – we have them all and accommodate every budget. Your hotel booking is located near Messe Frankfurt minutes away from public transport stops and stations. Commuting takes you a few minutes. Once you've completed your reservation for the Frankfurt Book Fair, it's time to think about exhibition booths and logistics. GETA ltd has a service for every occasion.
Why Your Visit Is Worth It?
Everyone in the publishing world knows the Frankfurt Book Fair. It continues to be the biggest book fair in the entire world and a gateway to all other literary markets. Exhibitors are in a perfect position to reach the biggest amount of contacts and foster stable relationships with publishers all over the world. It's a fast-paced event that's totally worth the exhibitor's costs. Despite the difficulty of travelling because of the pandemic, Frankfurt Book Fair performed quite well:
2000+ international exhibitors from 80 countries;
73,000+ international visitors from 100+ countries;
36,000 trade visitors
37,500 private visitors
4000+ individual events organised within the framework of the fair.
2,500 media representatives from 39 countries
Industry Relevance
The modern history of the Frankfurt Book Fair (Frankfurter Buchmesse) begins in 1949, when it was only open to professionals involved in publishing. That alone makes it possible for the fair to gain such praise and importance first in Europe and then around the world. Since 1976, the fair has invited a guest country to serve as a focal point for the proceedings. Norway, France, Canada, Spain and Italy have been previous guests of honour.
However, the book fair has roots centuries ago when it first emerged in the 15th century when the printing press first made it possible to print books and local book sellers banded together once a year. Now the Frankfurt Book Fair offers fiction and non-fiction, religion, youth and children's books, science and technology, art books, tourism, visual art and international literature.
Exhibitors are grouped into international publishers, fiction and non-fiction, literary agents & scouts centre, STM & Academic Publishing, Specialist Information, art books, education, religion, workstation, service providers for publishers and bookstores and children's and young adult media.
Who Are You Going to Meet?
Frankfurt Book Fair runs for five days – the first three are open only for industry visitors and the weekend admits the general public. Because it's of a global significance, the book fair sees an incredible diversity from literary capitals all over the world. You see Germany, the UK, France, the USA, Russia, China, Japan and so many others in large numbers. Much of Europe and Africa are represented. Publishing experts, writers, translators, licensors, illustrators, journalists, editors, rights holders, lawyers, agents and cultural enthusiasts all make it a point to attend.
You're bound to meet important literary figures as part of the weekend programme. In the recent past these have included Helen Macdonald, Colm Tóibín, Janina Kugel, Daniel Schreiber, Aminata Touré, Elif Shafak, Dany Laferrière, Asfa-Wossen Asserate, Samira El Ouassil, Ulrike Folkerts, Anastasia Zampounidis, Rebecca Gablé, Florian Illies and Marc Elsberg. But with a book fair so big the quantity of important authors, translators and editors is much bigger.
Additional Value of Attendance
A unique selling point of Frankfurter Buchmesse is the dedication to a single country as a Guest of Honour. In 2021, the honour was given to Canada. The Country Guest of Honour is highlighted through its own pavilion, which recreates the spirit of the country. For Canada, this meant elements of its remarkable landscape - water, light, minerals, soil, mountains, air. The main purpose of the pavilion is to display the country's authors and illustrators. For Canada, this meant also featuring eight outstanding literary figures: Michael Crummey, Michel Jean, Dany Laferrière, Catherine Mavrikakis, Paul Seesequasis, Vivek Shraya, Kim Thúy and Nancy Vo. Overall, 400 new titles on Canada from 165 publishers found themselves promoted to visitors.
There's quite a lot happening in terms of events. The heart of Frankfurter Buchmesse is, of course, the Congress Center, where bestselling authors do readings and large-scale performances. The Harmonie hall has the space to fit up to 1,800 spectators. Adjacent rooms can host events, which reach 150 participants while enjoying access to state-of-the-art event technology. Another major part of the book fair is the Frankfurt Studio Festival. This stage is dedicated to authors, new publications, products, and innovations. Events are recorded, professionally edited and uploaded on the Frankfurter Buchmesse Media Library. Recordings are available for one full year before the next book fair.
FinallyBOOKFEST city takes you out of the exhibition centre and sets you on a magical adventure in Frankfurt. Once Frankfurter Buchmesse arrives in town, the entire city turns into an opportunity to tell stories. The festival programme spreads all over the city's most remarkable part and hosts bestseller readings, discussion panels and book launches.
Past editions
Frankfurt Book Fair 2023
18.10.2023 - 22.10.2023
7 000+
Media representatives
30%
increase in visitor attendance during general public days
Frankfurt Book Fair 2022
19.10.2022 - 23.10.2022
6,400
Media representatives
Frankfurt Book Fair 2021
20.10.2021 - 24.10.2021
2013
Exhibiting companies
2,500
Media representatives
105
Represented Countries
130,000
Registered users on platform
Frankfurt Book Fair 2020
14.10.2020 - 18.10.2020
Edition was held digital to prevent the fast spread of COVID-19.
Frankfurt Book Fair 2019
16.10.2019 - 20.10.2019
How to get to Frankfurt Book Fair

On Foot
From Hauptbahnhof - 20 min
From Frankfurt Airport – 35 min with a bike

By Car
From Frankfurt Main Station - 10 min
From Frankfurt Airport - 20 min

By Public Transport
From HBF S-Bahns with numbers 3, 4, 5 or 6 will all get you to Messe Frankfurt for 11 min
From Frankfurt Airport with ICE, S8 or S9 for 35 min to HBF and then S3, S4, S5 or S6 for 11 min