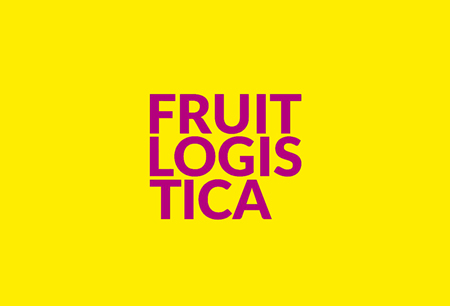 FRUIT LOGISTICA
Berlin, Germany
Book Hotel Online for FRUIT LOGISTICA
Book Now
Event Update
Fruit Logistica's organisers have informed that the trade fair will take place in-person from 07.02.2024 and 09.02.2024. Messe Berlin GmbH will host the rendition within the Berlin ExpoCenter City. Currently, the event location does not feature active safeguards against Covid-19 due to the amendments made by the Bundestag. However, there are several recommendations attendees should consider following. These include wearing mouth and nose coverings in indoor areas, as well as performing regular hand hygiene. Also, pre-registration in the form of digital tickets will be put in place. Additionally, participants arriving from China should note that upon arrival in Germany, they will have to show negative test results no older than 48 hours.
A Brief Overview of FRUIT LOGISTICA
FRUIT LOGISTICA has come again to bring together all companies in the sector of fresh produce – fruits, vegetables and plants – to discuss the challenges ahead, showcase what's new and do business. The international trade fair takes place in Berlin, Germany and is set to bring in the entire supply chain under one roof. That's not to be missed especially, if you're looking to increase your market share in the current global market.
Have you secured your hotel accommodation for FRUIT LOGISTICA, yet? Thousands will attend the upcoming edition in 2023. Be the first to book hotels close to Messe Berlin at preferential rates. GETA ltd is a veteran when it comes to accommodation for trade fairs and sends you only the best hotel deals in your price bracket. You want to make savings? Or have a spacious suite at a high-end hotel? Our team is on standby to execute your plan. Keep expenses low and commuting even shorter. In addition to hotel reservations for FRUIT LOGISTICA, GETA ltd plans every part of your business trip.
Why Your Visit Is Worth It
When you exhibit at FRUIT LOGISTICA, you tap into the entire fresh produce supply chain. The trade fair introduces supply to demand on a global scale and the level of internationalisation hasn't been beaten. Effectively make connections across the entire globe and meet with qualified buyers. As an exhibitor, you boost sales and visibility. The pandemic created difficulties for everyone, but FRUIT LOGISTICA still managed to impress:
2000+ international exhibitors from 87 countries;

40,000+ international trade visitors from 135 countries;

132,000+ square metres of exhibition space dedicated.
Industry Relevance
FRUIT LOGISTICA dates back to 1993, when the Fresh Fruit and Vegetables Forum – then a part of the GREEN WEEK event – broke off on its own and formed into the first edition of this fair. It has humble beginnings as the inaugural edition had no more than 110 exhibitors and 1000 visitors – a far cry from today's size and scope. The annual fair held in Berlin quickly gained popularity in the industry and the media, growing to a point it has its spinoff in Asia. Part of the reason why this has happened is the commitment to showcasing the entire supply chain. Exhibition space is dedicated to the end products (dried fruit, flowers, fruits, nuts, organic produce, potted plants and spices) as well as the technologies used to cultivate them.
Who Are You Going to Meet?
Although FRUIT LOGISTICA takes place in Germany, it keeps a rather international profile. This is best seen in the distribution of exhibitors. Close to 80% come from outside Germany and over 80% of all visitors are foreign nationals. This gives you enough chances to push into new markets.
Plus, the last edition of FRUIT LOGISTICA attracted a brand new audience with around 40% of visitors attending the trade fair for the very first time. In terms of professional background, you'll meet with logistic specialists, importers and exporters, producers, wholesalers and retailers. These people occupy high-ranking positions with decision-making powers. Think of industry managers, brand owners, entrepreneurs and consultants.
To give you some taste of the names you're going to see at a typical edition of FRUIT LOGISTICA, here are a few examples – CSO Italy, Goodfarmer Foods Holding, Chiquita Brands International, Promperu, EDEKA, TOMRA Sorting, Redpack Packaging Machinery, Stichting Holland Fresh Group and many others.
Additional Value of Attending
Yes, the physical event makes up for the bulk of sales and professional contacts. However, one of the best strategic advantages for exhibitors is access to the FRUIT LOGISTICA Online platform. Set up your profile and highlight your products and solutions. Because it's available 24/7 all year round, the platform enables you to pursue sales leads. Plus, it's an additional advertisement. Become discoverable for buyers and update your profile easily at any moment. The direct contact feature means the conversation never has to stop and you can more effectively schedule meetings ahead of the trade fair. It's the perfect planning tool.
FRUIT LOGISTICA excels in sharing knowledge and expertise within the community. In recent years, the Fresh Produce Forum has risen in importance since climate change creates obstacles in many ways across the whole supply chain. The forum consists of 10 sessions (1 hour each), which examine key topics and discuss solutions with international experts. The Logistics Hub gives you insights and practice-oriented solutions towards challenges within the global cool chain logistics. Learn about new technologies and changes in standards.
Speaking of new technologies, the Tech Stage open forum addresses all the new possibilities and horizons created by automation, AI and digitization. Companies have the chance to explain their groundbreaking work across all links in the value chain from post-harvest technical systems to POS installations, waste disposal and digital technologies and applications.
Are you a young company with big plans to shake up the status quo? Then the Start-up Day is the right platform for you to establish yourself. The event takes place on the last day of the trade fair and runs under the slogan 'Disrupt Agriculture'. Startups can effectively communicate, network and establish a noticeable presence. Take full advantage of the Start-up Stage, where you can put out all your knowledge and pitch your products and services to an audience of established brands and potential investors.
Past editions
FRUIT LOGISTICA 2023
08.02.2023 - 10.02.2023
FRUIT LOGISTICA 2022
05.04.2022 - 07.04.2022
40,000+
Buyers and trade visitor
FRUIT LOGISTICA 2020
05.02.2020 - 07.02.2020
142,578
SQ M of Exhibition Area
FRUIT LOGISTICA 2019
06.02.2019 - 08.02.2019
142,578
SQ M of Exhibition Area ; fa-user - Speakers
How to get to FRUIT LOGISTICA

On Foot
1h 45 min walking distance or 30 min with a bike from Berlin Hauptbahnhof
1h 45 min walking from Berlin-Tegel Airport or 30 min bike ride

By Car
~25 min car ride from Berlin HBF
~20 min from Berlin-Tegel Airport

By Public Transport
S-Bahn Nr 3 or 9 will get you from Berlin Central Station to S Messe Süd Station for 15 min and then you have 5 more minutes by foot
Option 1 from Berlin-Tegel Airport: bus X9 for 6 stops to Berlin Zoologischer Garten and then S3 or S9 to S Messe Süd (Berlin) ~35 min
Option 2 from Berlin-Tegel Airport: bus TXL for 2 stops to the Station on Beusselstraße OR bus X9 (2 stops to Jungfernheide Station) and then S42 to Messe Nord/ICC (Witzleben) ~40 min