FRUIT LOGISTICA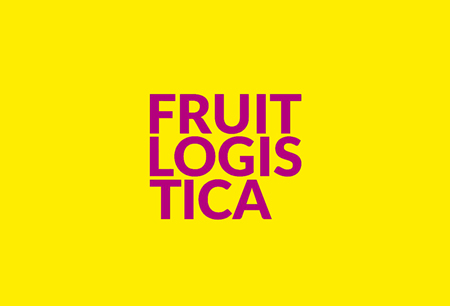 FRUIT LOGISTICA
Germany , Berlin
Book Online for FRUIT LOGISTICA
Book Now
Covid-19 Event Update
Fruit Logistica's organisers have informed that the Special Edition of the trade fair will take place both online and in-person from April 5th to April 7th, 2022. Messe Berlin GmbH has opted to postpone FRUIT LOGISTICA 2022 due to two causes. These include the fourth wave of Covid-19 infections and the industry's high desire to attend in person. Those attending in-person may proceed to the Berlin ExpoCenter City, where social distancing and sanitation measures will be strictly implemented. These will also feature a 3G entry policy as part of the coronavirus safeguards. Before entering, attendees must show proof of recovery, negative test results, or immunisation passports.
A Brief Overview of FRUIT LOGISTICA
FRUIT LOGISTICA has come again to bring together all companies in the sector of fresh produce – fruits, vegetables and plants – to discuss the challenges ahead, showcase what's new and do business. The international trade fair is taking place in Berlin, Germany and is set to bring in the entire supply chain under one roof. That's not to be missed especially, if you're looking to increase your market share in the current global market.
When it comes to hotel accommodation for trade fairs in Berlin, GETA ltd is where to consult on how to acquire professional accommodation at superior rates. Business travel should be possible for small and middle-sized companies, which is why you come to us for hotels close to the Messe Berlin that won't cost a small fortune. Your FRUIT LOGISTICA reservation keeps expenses to a minimum and positions you near public transport to make it easier to get to the event.
Why Your Visit Is Worth It
When you exhibit at FRUIT LOGISTICA, you command attention, because you've found a truly significant platform that hosts the most important players in the fruit and vegetables sector. Don't believe us? Check out the statistics of last year's edition:
3200+ international exhibitors from 84 countries;
78,000+ international trade visitors from 130 countries;
132,000+ square metres of exhibition space dedicated.
It's a guarantee you'll register a spike in your direct sales and leave with an expanded client list.
Industry Relevance
FRUIT LOGISTICA dates back to 1993, when the Fresh Fruit and Vegetables Forum – then a part of the GREEN WEEK event – broke off on its own and formed into the first edition of this fair. It has humble beginnings as the inaugural edition had no more than 110 exhibitors and 1000 visitors – a far cry from today's size and scope. The annual fair held in Berlin quickly gained popularity in the industry and the media, growing to a point it has its spinoff in Asia. Part of the reason why this has happened is the commitment to showcasing the entire supply chain. Exhibition space is dedicated to the end products (dried fruit, flowers, fruits, nuts, organic produce, potted plants and spices) as well as the technologies used to cultivate them.
Who Are You Going to Meet?
Although FRUIT LOGISTICA takes place in Germany, it keeps a rather international profile. This is best seen in the distribution of exhibitors. Out of roughly 3200 exhibitors, 2900 are from outside Germany and roughly 82.5% of all trade visitors are also of foreign descent. This gives you enough chances to push into new markets. In terms of professional background, there's logistic specialists, importers and exporters, producers, wholesalers and retailers. To give you some taste of the names you're going to see at a typical edition of FRUIT LOGISTICA, here are a few examples – CSO Italy, Goodfarmer Foods Holding, Chiquita Brands International, Promperu, EDEKA, TOMRA Sorting, Redpack Packaging Machinery, Stichting Holland Fresh Group and many others.
Past editions
FRUIT LOGISTICA 2020
05.02.2020 - 07.02.2020
142,578
SQ M of Exhibition Area
FRUIT LOGISTICA 2019
06.02.2019 - 08.02.2019
142,578
SQ M of Exhibition Area ; fa-user - Speakers
How to get to FRUIT LOGISTICA

On Foot
1h 45 min walking distance or 30 min with a bike from Berlin Hauptbahnhof
1h 45 min walking from Berlin-Tegel Airport or 30 min bike ride

By Car
~25 min car ride from Berlin HBF
~20 min from Berlin-Tegel Airport

By Public Transport
S-Bahn Nr 3 or 9 will get you from Berlin Central Station to S Messe Süd Station for 15 min and then you have 5 more minutes by foot
Option 1 from Berlin-Tegel Airport: bus X9 for 6 stops to Berlin Zoologischer Garten and then S3 or S9 to S Messe Süd (Berlin) ~35 min
Option 2 from Berlin-Tegel Airport: bus TXL for 2 stops to the Station on Beusselstraße OR bus X9 (2 stops to Jungfernheide Station) and then S42 to Messe Nord/ICC (Witzleben) ~40 min
Hotels
Venue