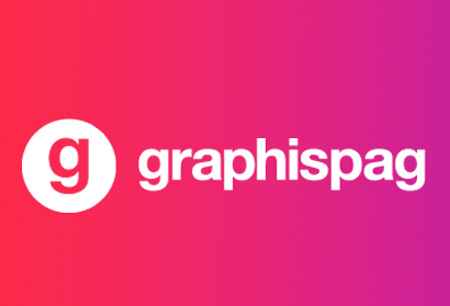 graphispag
Barcelona, Spain
Book Hotel Online for graphispag
Book Now
Event Update
The latest updates confirm the next live edition for May 7th – May 10th, 2024. Fira de Barcelona-Gran Via will not feature Covid-19 safety measures. This is due to the removal of the country's domestic restrictions. At present, travellers arriving from China will be required to show upon arrival 3G admission documentation such as recovery certificates due to the instated travel limitations.
A Brief Overview of Graphispag
Graphispag has been dominating the printing and paper industry in Spain for its scope, scale and sheer diversity in product representations with a particular focus on printing and graphic product innovations. Exhibitors featured in the upcoming edition in Barcelona, Spain are poised to fill all available space and span the entire value chain for printing and graphic design. Block out the four days for the international trade fair and expand your professional network like never before!
Don't wait too long to organise your business trip and get a hotel booking for Graphispag as early as today! GETA ltd is a veteran in the business travel sector and delivers affordable hotel offers to exhibitors no matter their destination. Tell us your budget and how many people are in your group. We know our way around Barcelona and book hotels close to Fira Barcelona Gran Vía. It takes you minutes to get to the exhibition centre and you're surrounded by public transport connections. In addition to hotel reservations, our team assists you with every part of your business trip. We're on standby to arrange airport transfers, book meeting rooms and build your exhibition stand.
Why Your Visit Is Worth It
As we've already mentioned, Graphispag has a stellar reputation as a launch pad for innovations as well as a platform for cross-border sales. It's the best possible way to reach the widest audience at a reasonable cost. Any expenses are quickly paid off by the number of direct sales placed during Graphispag. Business is good at this trade fair and the reason is the monumental turnout every single edition. Look at these numbers:
+ 31,000 international professionals

30 seminars

11% international visitors

visiting professionals

50 speakers

300 participating companies

+ 1000 attendees at the seminars
Industry Relevance
Gaphispag holds the title as the top event for the professional graphic and visual communication community in Spain. Established in 1966, the biennial fair functions as a unique purchasing platform for businesses and trade visitors to come together to display the latest printing and graphic products at Fira Barcelona - Gran Vía. In 2024, the trade fair opens a new chapter in its history by joining forces with HISPACK 2024, the leading packaging and processing event.
Together both events create a collaborative opportunity for cross-sector business exchanges. The trade fair provides an unparalleled source of business exchange and learning opportunities with a dynamic supporting program that includes conventions, meetings, assemblies, conferences and award ceremonies. The product portfolio is extensive and you get the full product portfolio across four major sectors complete with curated displays and product demonstrations:
COMMERCIAL PRINTING: Fabric, Advertising, Digital signage; Printing, labelling and signmaking services

MACHINERY AND MATERIALS: Printing equipment; Printing materials and media; Finishing and conversion equipment and dies; Chemicals, rubber, plates, inks and varnishes

DIGITAL TOOLS: Software and design, capture, publishing, image and colour management tools; Functional printing, 3D additive manufacturing

CONSULTING AND CAREERS: Guilds, associations, technical press and training centres; Consulting
One of the most significant features of Gaphispag is its focus on eco-friendly technologies, media, finishes, and inks. Graphispag 2024 and HISPACK 2024 are set to organise a series of talks and seminars on sustainability efforts in both industries. Visitors will have the opportunity to test related products and learn about the latest trends and innovations in the industry.
For trade visitors, Gaphispag is an essential event. It provides a unique opportunity to connect with industry professionals, discover new products, and foster cross-sector collaborations. If you're interested in breaking the Spanish market, then this trade fair is the perfect opportunity to do this.
Who Are You Going to Meet?
EPSON, FUJIFILM, Roland and HEIDELBERG are some of the biggest companies to have their stand at Graphispag regularly. They come to meet with decision makers and professionals involved in every part of the processing chain. Over half of trade visitors have purchasing power, whether that's full or partial, and their main reason for attending is to source new suppliers, research what's on offer right now and educate themselves on emerging trends.
The biggest group of visitors covers professionals representing industrial sectors, manufacturers and distributors. They're closely followed by experts working in graphic services. The remainder of visitors include design and communications specialists, brands and end users. Think retailers, hospitality, fashion and textiles, publishing houses, advertising and communication agencies, design agencies and POS manufacturers.
Graphispag primarily services the Spanish market with over 90% of visitors being Spanish, but in recent years the trade fair has been steadily expanding its international reach. Top countries with the most visitors include Portugal, Italy, France, Algeria, Germany and Egypt. As a whole, the level of satisfaction is high with around 70% reporting they've met their goals and are satisfied.
Additional Value of Attending
Graphispag promotes knowledge exchange through exceptional supporting events. The event aims to provide inspiration and business opportunities for printers, with a strong focus on sustainability, technology and customisation. The backbone of the information programme is the DIALOGUES – MOMENTUM series of talks and panel discussions. 54 speakers take to the stage to dive deep into the most exciting challenges and developments in the industry today.
Talks discuss everything from sustainability in graphic products and processes to functional printing, packaging printing, and textile printing. But that's only one side of the coin. Part of the programme is devoted to the topics of management, motivation, resilience, and business leadership to name a few.
The PRINTS showroom enjoys a lot of attention each edition for its stellar showcase of various graphic products and applications printed on different materials and surfaces. Visitors are not just able to see each product, but freely interact where possible.
The final mention here goes to the Anuaria Awards, which recognise outstanding achievement in Spanish graphic design. In 2021, 25 Gold Anuaria awards were presented across different categories, including signage, publishing, typography, packaging, and illustration. These special events make Graphispag an unmissable opportunity for anyone involved in the graphic and visual communication industry in Spain.
Past editions
graphispag 2022
24.05.2022 - 27.05.2022
How to get to graphispag

On Foot
from Barcelona-Sants Station is 41 min walking

By Car
from Barcelona-Sants Station = 12 min of a car drive (4.5 km)
from Josep Tarradellas Barcelona-El Prat Airport = 11 min drive (9.8km)

By Public Transport
from Sants Estació Station take Metro nr L5 for 3 stops to Collblanc station and change to L9S for another 3 stops to Europa (Fira) from where you need to walk another 6 min to reach your travel point. All of this will take you 20 min.
from Josep Tarradellas Barcelona-El Prat Airport take bus nr 46 to Pl Europa Station from where you need to walk aditional 450m. This jurney will take you 20 min.