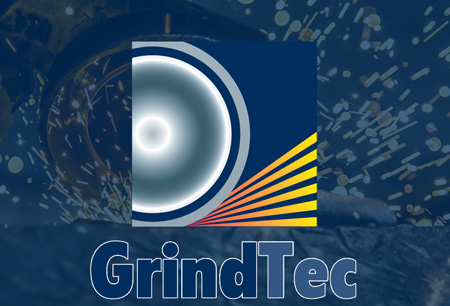 GrindTec
Augsburg, Germany
Book Hotel Online for GrindTec Leipzig
Book Now
Event Update for GrindTec
GrindTec 2025 will take place as a face-to-face trade show between 11.03.2025 and 14.03.2025. The hosting location for the event will be the Leipziger Messe in Germany. The event location will not have strict Covid-19 safety precautions in place. This is because of the improving pandemic situation, which has resulted in the removal of the country's domestic restrictions as well as its travel limitations.
A Brief Overview of GrindTec
GrindTec presents visitors with the next generation of technological solutions, trends, and breakthroughs in the grinding technology sector. The international expo attracts an audience of tool-grinding experts and representatives of connected industries to come learn what's new and commit to purchases. The event takes place in Leipzig (previously in Augsburg), Germany, and is one of the biggest events for its industry in the territory of Europe.
GETA ltd is a veteran when it comes to accommodation for trade shows and has sent thousands of visitors all over the world. We have a large database of hotels in Leipzig and present you with the most affordable hotel rates in the city. Give us your budget and how many beds you need, then we send you the best deals out there. Book hotel rooms for GrindTec in a matter of hours and minimise travel expenses. All hotels on offer are located near Leipziger Messe. Enjoy a short walk to the exhibition ground from your hotel room. In addition to hotel booking for GrindTec, GETA ltd offers a variety of other travel services.
Why Your Visit Is Worth It?
It all boils down to numbers, and GrindTec more than just delivers. The entire world of grinding technology gathers under one roof and that means a reliable source of trade visitors, who are interested in making purchases. The trade fair elevates your brand and boosts visibility in a big way. The event remains the most important procurement platform in Europe. Any costs that come from exhibiting are instantly repaid. GrindTec took a major hit due to the pandemic, but even so, attendance numbers were more than satisfactory:
300+ international exhibitors from 30 countries;
7000+ international trade visitors from 44 countries;
35,000 square metres of exhibition space used.
Industry Relevance
GrindTec is a highly specialist trade expo that has slowly been growing with every single edition. The inaugural fair was held for the first time in 1998 in Messe Augsburg and was a modest affair. The turnout for the 2006 edition barely clocked 290 exhibitors and 9000 trade visitors – under half of what the event currently draws in. That's a healthy enough growth rate to suggest a lot more business awaits exhibitors here.
The biennial event represents the full value chain in technology. Product categories include lapping machines, lubricants, measuring devices, filters, fixtures, grinding machines, abrasives, coolants, cutting tools, deburring machines, honing machines, polishing machines, grinding software, precision tools and tool grinding machines. GrindTec debuts new technologies, tools, and equipment to a crowd of enthusiastic buyers. As a marketplace, the trade fair facilitates new business and secures the flow of supply.
GrindTec rides the wave of innovation and smart technologies are growing their influence. Thanks to automation and the popularity of AI solutions, there's a substantial area at GrindTec that covers market-ready applications such as controlling production technology via smartphone or tablet.
Who Are You Going to Meet?
GrindTec has a strong pull of professionals in heavy industry and manufacturing. The main areas that visitors come from include machinery, tool and mold making, who come in order to learn about the newest technological advancements. There are also senior management in the audience looking into purchases and concepts like Industry 4.0 and electromobility.
In terms of nationalities, there is a great variety of countries that partake in the expo. Europe makes a very strong presence with Germany, France, Austria, Great Britain, Estonia, Spain, Finland, Sweden, and Luxembourg, to name a few. Outside Europe, there's China, the USA, Taiwan, Japan, Korea, and Brazil.
The calibre of exhibitors leaves visitors very satisfied with 80 percent of the visitors evaluating GrindTec as worthwhile. You're in the great company of companies like ISBE GmbH, China Machinery Industry International Cooperation, MAW Werkzeugmaschinen GmbH, MVM, GDS Präzisionszerspanungs GmbH, J. Schneeberger Maschinen, Turbo-Separator AG as well as Effgen Schleiftechnik. As a whole, the trade fair creates a lot of opportunities to meet with the right kind of business partner. Close to 60% of all visitors established contact with suppliers that have led to lucrative deals. Plus, 72% of all visitors have decisive powers when it comes to purchasing, which is a marked improvement of 8% compared to the previous edition.
Additional Value of Attending
Organisers are constantly looking at ways to highlight innovative processes and better promote the work done by established companies. The latest result is the special area GrindTec FACTORY, which consists of seven manufacturers that map the process chain in the field of tool grinding. The role of the segment is to give visitors an overview of new technologies that showcase the digital and mechanical interfaces with each other.
In relation to digitalisation in the workplace, professionals are required to master new skills to get the most out of precision tool mechanics. Now Schneeberger GmbH and the FDPW Academy are partnering together for the GrindTec CHALLENGE competition to test the best technicians in the guild, who can win some stellar prizes. Speaking of groundbreaking work, you don't want to miss the GrindTec CAMPUS. Universities, institutes and other scientific institutions gather together to present the latest state of research and development. It's here that you can get a better sense of where the industry is headed in the next several years. Hear from researchers from the Institute for Machine Tools and Factory Operation (IWF) TU and the Institute for Machining Technology - ISF - of the Technical University in Dortmund.
Past editions
GrindTec Leipzig 2023
07.03.2023 - 10.03.2023
96%
of visitors would recommend the events
93%
of visitors would attend the next renditions
85%
of visitors consider their attendance to be worthwhile
50+%
of visitors were executives
Coincided with Intec and Z 2023
GrindTec Augsburg 2022
15.03.2022 - 18.03.2022
7,100
Particpants in total
44
Participating countries
72%
of attendees have a decisive or co-decisive investment arrangement role
GrindTec Augsburg 2020
10.11.2020 - 13.11.2020
Cancelled because of COVID 19
GRINDTEC AUGSBURG 2018
14.03.2018 - 17.03.2018
43,136
SQ M of Exhibition Area
How to get to GrindTec

On Foot
Leipzig/Halle Airport – not advisable
Leipzig Hbf – not advisable

By Car
Leipzig/Halle Airport – 10 mins via A14
Leipzig Hbf – 15 mins via Berliner Str. and Maximilianallee/B2

By Public Transport
Leipzig/Halle Airport – 55 mins via transports IC2441 and 196
Leipzig Hbf – 15 mins via transport 196