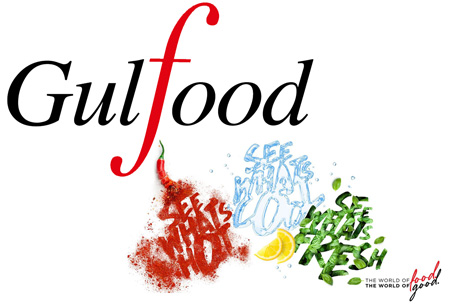 Gulfood Exhibition
Dubai, UAE
Book Hotel Online for Gulfood Exhibition
Book Now
Event Update
Gulfood 2024 will take place in Dubai, UAE as planned from 19.02.2024 and 23.02.2024 at the Dubai World Trade Centre. Organisers want to keep business momentum going and are working hard to sanitize the exhibition grounds around the clock. Apart from increased sanitation, the venue will not feature Covid-19 safety measures due to the Emirate of Dubai removing its domestic restrictions. Participants, especially the one arriving from China, should note the following potential limitation. They may be required to show upon arrival 3G admission documentation such as negative test results.
A Brief Overview of Gulfood Exhibition
Gulfood Exhibition is widely celebrated as a top tier international trade fair for the food business and hospitality industry sectors. You can expect to see the newest food and beverage lines and technological advancements in restaurant equipment, packaging technology and marketing strategies. The international trade fair is considered as one of the most widely visited events in the entire world, both where visitors and exhibitors are concerned.
Why compete with thousands looking for hotel accommodation in Dubai on your own, when you can have your entire business trip planned by GETA ltd. We have worked in the business travel sector for over a decade and know our way around Dubai, UAE. Whether you want the very best regardless of price or have a specific travel budget, we book the right hotel that puts you close to the Dubai World Trade Centre. It takes us a single business day to complete your reservation for the Gulfood Exhibition. In addition to your hotel room, GETA ltd provides a lot of additional services to make your business trip a success!
Why Your Visit Is Worth It?
So what does it mean to be one of the most visited events in the world? Here are some of the key numbers from the 2022 edition, which continues to show that the Gulfood Exhibition cannot be stopped:
4000+ international companies;
90,000+ international trade visitors from 193 countries;
120 country pavilions;
150 international speakers
50+ masterclasses
100+ celebrated chefs
92,000 square feet of exhibition space dedicated.
The numbers speak clearly. You're in the right place to do business and the costs it takes to travel to Dubai are an investment that pays for itself on the very first day. The exhibition has managed to keep its attendance numbers close to pre-pandemic levels.
Industry Relevance
Gulfood Exhibition is in an ideal position to dictate market trends simply by offering the space for global supply and demand to meet. The trade fair has run every single year since its launch in 1987 in Dubai. Organisers have created a stable, inclusive platform that showcases emerging consumer trends with extreme precision. Visitors come with the resolve to execute their buying plans for the year and research geographical and sector-specific market trends.
Given that current expectations for fresh food sales are set to reach 280.5 million tonnes in volume, there's no better place to position your products than the Gulfood Exhibition. Speaking of products, stands will showcase every imaginable flavour and food in the world – beverages, fine foods, fish, food additives, dairy products, fats and oils, coffee, kitchen equipment, meat and poultry, health, wellness, free-form, power brands, pulses, grains and cereals and world foods.
The World Foods sector is the one that's most relevant to you as an international exhibitor, because it's where the national pavilions are located. You can easily find yourself a spot and enjoy attention from local buyers. UAE is known as a major food importer (90% of all its foods and beverages are imported goods) and it plans to become the world's most food secured nation by 2051. Obviously, this creates opportunities to penetrate the local market in a big way.
Who Are You Going to Meet
The Gulfood Exhibition welcomes not only professional visitors, but also the general public – a valuable resource to have as you can see what the end consumers respond to in terms of flavour and what foods they seek out. International ministers, government officials, mega brands, new-to-show exhibitors and industry professionals make the rest of the trade audience, who come not only to make purchases, but also educate themselves on the cutting-edge technologies and industry news.
Roughly half of all exhibitors consider Gulfood as their entry point into the market. The majority of visitors are international in nature with European markets and the Middle East as leaders, followed by Central and Far East Asia. Trade visitors express their expectation that the value of their purchases will increase and so far over 90% of all visitors have expressed their desire to return to the Gulfood Exhibition.
Of course, a big part of their satisfaction with the event is the calibre of attending exhibitors, among which are brands such as Citromax, Monin Arabia, Greenhouse, Norwegian Seafood Council, BPI, IFFCO, AGC Alokazay, NTDE, Olive Country, JBS USA, McCain, Fonterra, and Del Monte.
Additional Value of Attending
Gulfood Zero Waste debuted in 2022 as the exhibition's first solid move towards sustainability and greener practices. All the food waste created by exhibitors and the live-cooking stations will be collected during all five days and then delivered for composting. Over 100 kilograms of food waste was successfully composted. The initiative also distinguishes companies working towards innovations in minimising food waste altogether!
Waste Lab has this to share about the importance of the initiative, "'This is our home, our food, our planet. We all share the responsibility to take action – and Gulfood Zero Waste is a great industry platform to spark that change."
Another new addition to the exhibition is the launch of Gulfood YouthX. This platform supports the next generation of culinary talent in the Emirates. YouthX is brought to you with help from the Gulfood Exhibition, Hilton & Dubai College of Tourism. Young talent can learn from the best chefs in the world with hands-on learning in live kitchen environments as well as mentorship and scholarships.
It's not the Gulfood Exhibition without creativity and flair in the kitchens, which are populated by the most celebrated chefs from 50 restaurants. You'll have the chance to experience over 1000 dishes you'll never see anywhere else in the world. In past editions, the Gulfood live kitchens were used by greats like Antonio Bachour, Tom Aikens, Nick Alvis, Khalid Al Saadi and Faisal Naser.
Past editions
Gulfood Exhibition 2023
20.02.2023 - 24.02.2023
43%
of exhibitors were return participants
91%
of exhibitors reported a healthy ROI
94%
of exhibitors will participate in the next edition
46%
of exhibitors secured a business deal
80%
of visitors provided high ratings for Top Table
84%
of visitors considered Gulfood Green Awards
12 000 000 000+
USD worth of trade agreements
1 400 000
YOY of the event
55%
increase in users' social platforms
160 000 000+
Digital ad impressions
30%
increase in event size
40%
increase in international visitor attendance
Gulfood Exhibition 2022
13.02.2022 - 17.02.2022
4000
Participating companies
Gulfood Exhibition 2021
21.02.2021 - 25.02.2021
120,000
SQ M of Exhibition Area
Gulfood Exhibition 2019
17.02.2019 - 21.02.2019
120,000
SQ M of Exhibition Area
How to get to Gulfood Exhibition

On Foot
Dubai Airport – not advisable
Global Village 1 Station – not advisable

By Car
Dubai Airport – 10 mins via Sheikh Rashid Rd/E11
Global Village 1 Station – 20 mins via Sheikh Mohammed Bin Zayed Rd/E311 and Al Ain - Dubai Rd/E66

By Public Transport
Dubai Airport – 15 mins via transport MRed
Global Village 1 Station – not available