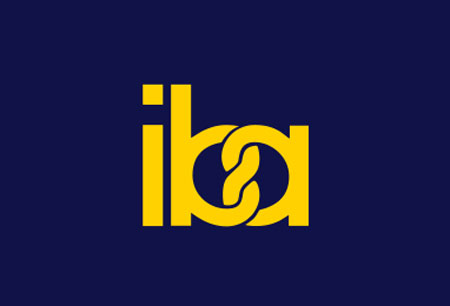 IBA
Düsseldorf, Germany
Event Update
IBA 2025 will be pushing through from 18.05.2025 to 22.05.2025. The top trade show for all things baking and confectionary will be held at Messe Munich in Munich, Germany. Organisers have assured that extensive coronavirus health and safety measures will not be undertaken and observed. This is due to the removal of the country's pandemic-related limitations.
A Brief Overview of IBA
The international baking industry gathers together to celebrate quality services and innovation at IBA – the leading international trade fair concerning itself with all things confectionery and snacks. Activities last for six days in Munich, Germany. The quality of exhibitors and audience alike can't be understated and that makes it the perfect venue to pursue new clients and stay up to date on the latest market developments.
Booking hotel accommodation for trade fairs is a simple task with GETA ltd. We're veterans in the business travel sector and have sent thousands of exhibitors all over the world. Our network of venues in Munich features hotels, hostels and apartments available at all price ranges. Whatever budget you're working with, we'll find the top hotel rates for IBA in no time. All hotels sit close to Messe München so you can reach the event in minutes whether on foot or public transport. It's our job to ensure you have a successful business trip. GETA ltd provides a variety of extra services in addition to your hotel reservation for IBA.
Why Your Visit Is Worth It?
It all comes down to business. IBA has a stellar reputation in the industry and has been running for a long time. This means, the trade fair has a built-in audience that regularly attends and does it to conduct their business. IBA is a major hub for business networking and transactions.
You've the tools to elevate your brand and increase sales right then and there. The costs associated with getting a trade fair booth don't compare to the value of all the new clients you'll meet. Here are the key numbers from the last live edition:
1300+ international exhibitors from 57 countries;

77,000+ international trade visitors from 169 countries;

132,000 square metres of exhibition space.
Industry Relevance
IBA admits only professional visitors and takes place every three years. The trade fair dates back to 1949 and since then has been the major engine for innovation across the entire confectionary, snacks and baking industry. Munich has seen thousands come to conduct business and stay aware of emerging market trends.
The rise of IBA is all thanks to the wide-ranging product assortment on display. Product categories include disposable packaging, flavours, baking agents, lactose-free products, fans, raw materials, knives, production technology, labeling, microwaves, automated picking systems, backing mats, baking sheets, vacuum equipment and vegan products among others.
You have the entire process chain under one roof and that's what brings significant buyers to IBA. They consider the trade fair as the single most important marketplace to outfit their operations with all of their needs. Attendance guarantees you an in-depth overview of every related sector. Plus, because editions are spaced so far away, many manufacturers time their production cycles so that new releases are perfectly timed for a launch during IBA. Product launches are the bread and butter here, which results in only the newest technologies, flavours and products hitting the shelves at IBA.
Who Are You Going to Meet?
As briefly touched upon above, IBA is an international affair at heart. Outside of Germany, the biggest number of visitors travel from other European countries like France, the United Kingdom, Italy, Spain, Sweden, Switzerland, Belgium, Finland, Poland. In recent years, organisers have said they're seeing a rise in attendance from countries in the Middle East and Asia. Although smaller in comparison, these numbers indicate potential for the future as the process of internationalisation continues.
Exhibitors are in great luck when it comes to the variety of visitors. You encounter professionals from all industry areas – artisan bakeries, wholesale bakeries, self-service bakeries, coffee shops, food retailers, cafés, ice cream shops, marketing, research and development, universities, catering and hotels. Exhibitors consistently rank IBA as highly satisfactory when it comes to the type of connections they make and the effectiveness of promoting their products. Roughly 82% of all visitors have decision making powers when it comes to making purchases.
Additional Value of Attending
IBA boasts a tremendous support programme filled with lectures and educational materials that detail trends, but we also have to highlight the incredible competitions. People say that IBA is the trade fair for champions and it's easy to see why. Editions are hosts for three very high-profile competitions – the German Championship of Master Bakers, the IBA-UIBC-Cup of Bakers, and the UIBC Junior Championship of World Confectioners.
An additional way exhibitors can distinguish themselves is to enter the running for one of the very coveted awards given out during the show. Small businesses can compete for the Baker Maker Award. There's the DBZ IBA trophy, which is the innovation prize for baking. But the biggest of them all is the IBA Award, which is given out for the best innovations in manufacturing for industrial and line-orientated baked goods.
Speaking of groundbreaking innovations, IBA has broken new ground by introducing the virtual bakery tours. Put on a headset and get transported to top bakeries in Germany, Greece, Iceland, the USA and Austria. Visitors are able to experience the realities of running a bakery without the need to travel and businesses can better showcase their strengths. If you're interested, organisers can install the VR world in your foyer, at your workshop or at your trade fair stand.
Past editions
IBA 2023
22.10.2023 - 26.10.2023
IBA 2018
15.09.2018 - 20.09.2018
IBA 2015
12.09.2015 - 17.09.2015
How to get to IBA

On Foot
from Dusseldorf Hbf is 1h 30 min walk or 30 min with a bicycle
1h 5 min with a walk or 25 min with a bike

By Car
from Dusseldorf Hauptbahnhof the ride will take you 30 min (~9 km)
from the airport there are only 15 to 20 min (~9km)

By Public Transport
From the Dusseldorf Central Station U-Bahn Nr U78 will get you there for 26 min
From Dusseldorf International Airport to Messeplatz you need to change transport with either of this 3 options:
- From Airpot Terminals A/B/C: 6 stops with Bus 760 to Freiligrathplatz and then U78 to MERKUR SPIEL-ARENA/Messe Nord and within 7 min walking distance you will reach the Messe*
- SB51 from Flughafen Terminal A/B/C to Theodor-Heuss-Brücke and then with U78 to MERKUR SPIEL-ARENA/Messe Nord and within walking distance you will reach the Messe*
- from Terminals A/B/C take bus 721 for 6 stops to 'Am Hain', transfer to bus 722 for another 4 stops to Messe Congress Center and within walking distance you will reach the Messe*
* every choice will take you from 30 to 40 min