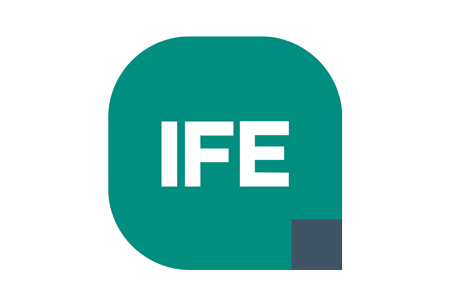 IFE
London, UK
Event Update
Organisers reveal the schedule for IFE 2024 to be 25.03.2024-27.03.2024 at ExCeL London. Current, the United Kingdom does not have domestic Covid-19 preventive measures in place for trade shows. However, attendees are highly encouraged to ensure a continuous supply of aid when meeting indoors and to wear face masks in enclosed spaces. Please stay tuned for further updates regarding the event!
A Brief Overview of IFE
IFE takes place in London, UK, for four days with activities. This exhibition prides itself in being one of the most important in the food industry. Whether it's drinks, ingredients, or delicacies such as seafood, you will find highly regarded exhibitors ready to present you with high grade products. All sectors within the retail, foodservice, wholesale, distribution and import, manufacturing and export markets find full representation.
The upcoming 2023 edition of IFE is expected to bring in tens of thousands of visitors to London so be quick to book your hotel rooms. GETA ltd is a veteran provider of hotel accommodation for trade fairs and our network of hotels across London is large. We work just as easily with groups of over twenty people as we do with solo travellers. All budgets are welcome. GETA ltd always sends the most affordable hotel rates during IFA and positions you within minutes from ExCeL London. Our team makes sure you make savings and minimise commuting. Hotel reservations are just one of the many travel services we offer!
Why Your Visit Is Worth It
IFE opens doors to smaller and middle-sized companies, who otherwise would have a harder time reaching international markets. Not to mention just how influential the buyers that attend are. An exhibition booth at IFE places you in the very heart of the food and beverage industry. You make back all the costs of exhibiting within the first few hours and pitch new products to qualified sales leads. Here are some of the key data points to get you interested:
760+ international exhibitors showcased at the event;

25,000+ international trade visitors made the trip;

73% of visitors have some kind of purchasing power;

91 countries were represented in total;

8 food & drink zones
Industry Relevance
IFE runs on a biennial schedule with editions falling on odd years at ExCeL London and it's been going on since 1979, in which time this international exhibition has grown into a benchmark event for the sector on a global level. Part of why IFE is so successful is the co-location with Pro2Pac – an event servicing the food & drink processing & packaging sector, thus providing a full overview of the processing chain, IFE Manufacturing, Hotel, Restaurant & Catering, and The Pub Show.
The product portfolio includes ranges greatly and exhibition halls are separated into the following thematic zones – drinks, grocery & wholesale, chilled & frozen food, health & wellbeing, international pavilions, bakery, snacks & confectionary, specialty food, and vegan & plant-based. To attend IFE means to experience the world of flavour and immerse yourself in all the new foods and drinks ready to hit the market. It's the best source of information on emerging trends as they happen. Plus, IFE is a whole lot of fun.
The exhibition boasts an incredible program that will take you through pizza championships, live chef demonstrations, discussions of the future of the industry as well as multiple forums, a gala event and product presentations. The seminar programme deserves special attention as over 70 influential expert leaders get the opportunity to speak to large audiences over the course of three days.
Who Are You Going to Meet?
It's easy to say that IFE will see interest from big companies in the industry and decision makers in key corporate positions, but that doesn't really give us the right nuance to understand who you'll meet at the event. We need context and to that end we turn to the actual trends that have come to the foreground – plant-based food and veganism, free-from movement and booze-free beverages. Sustainability has also become a unifying theme for a lot of sectors in the industry and that's the type of professional crowd you can expect to come in contact with. The support program features talks from experts from Anima Insight, Planet Organic, Tesco and Think Hospitality.
For the last 40 years, IFE has succeeded as a product sourcing platform for senior buyers from across the retail, wholesale, distribution, import & export, and foodservice sectors. We already mentioned how many trade visitors can make purchases, and they come intent on researching new products. Today, IFE is known as the largest of its kind in the UK and certainly abroad.
The brands you'll exhibit side by side include names familiar to customers in the UK such as The Sausage Man, Fudge Kitchen, Drops of Heal CBD, Mexican Booze, Island Delight, FoodArt UK, Cheebab and Corndale Farm. The great variety in products and the mix of newcomers and long-running companies appeal greatly to big buyers. You're here because you want to close deals and reach big buyers. IFE certainly doesn't disappoint with the calibre of buyers! You come face to face with representatives from Collectiv Food, Costco, Amazon, American Airlines, FiveGuys, Huel, LIDL, Subway and PepsiCo.
Additional Value of Attending
The pandemic still places certain restrictions on effective networking face to face. Organisers have responded by expanding their online resources and launching IFE Connects. This is a new digital resource for the food and drink community, who wish to discover the latest products and services as they're announced and released. Stay current on all the dealings happening in your field and have a deeper understanding of overall trends. The platform remains active throughout the year and it's a handy tool to have your products be discovered by buyers. As an exhibitor, this presents a good advantage when it comes to reaching the right kind of audience all of the time.
Aside from its promotional function, IFE Connects is host to webinars, podcasts and interviews. Previous webinars and sessions discussed sustainability trends in the retail sector, the rising tide of non-animal proteins, changing consumer behaviours and how to help consumers switch to reuse and refill.
The Outlook for 2023
IFE 2022 was more than organisers could have hoped for. The first edition of the famous fair since the pandemic was met warmly from professionals in the food and drinks community. Consider the 2022 edition as a successful restart and now expectations are immediately higher for 2023!
Past editions
IFE 2023
20.03.2023 - 22.03.2023
IFE 2022
21.03.2022 - 23.03.2022
IFE 2019
17.03.2019 - 20.03.2019
How to get to IFE

On Foot
from London City Airport is 20 min walk
from the Central Station on 37 Wharfdale Rd - N/A

By Car
from London City Airport is only 7 min car ride
from the Central Station on 37 Wharfdale Rd is 41 min drive to the venue

By Public Transport
from London City Airport (Stop J) tale bus 473 for 2 stops to Prince Regent Bus Station (Stop T) = 9 min total
from the King's Cross St. Pancras Underground Station take the yellow line in direction Edgware Road to Tower Hill station. From there walk to Tower Gateway station and take the green line in direction Beckton for 10 stops to Prince Regent station. In 3 min walk you will arrive at Olympia London. (total = 51 min)