IFFA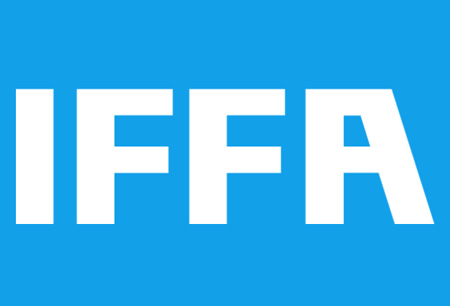 IFFA
Germany , Frankfurt am Main
Meat industry players will no doubt have much to discuss at the 2022 edition of IFFA on 14 to 19 May at the Messe Frankfurt in Frankfurt on the Main, Germany. Organisers were quick to assure stakeholders of the presences of the latest health and safety precautions at the venue.
A Brief Overview of IFFA
Come to IFFA to discover the best practices in the meat industry and introduce yourself to the latest technological innovations and breakthroughs along the meat-processing value chain. An international expo for networking and business, IFFA lasts for six days in Frankfurt, Germany. The trade event is an excellent resource to get a full glimpse of the global market and identify new potential regions to expand your business into.
GETA ltd has experience with business travel and knows what you need – affordable rates that cut down on your travelling expenses and a favorable location. We have access to all manners of hotels in Frankfurt to deliver a bespoke hotel reservation for IFFA that supports your goals 100 percent. You gain comfort without paying a small fortune and enjoy access to public transport. That's what you can expect in our online hotel reservations for trade fairs.
Why Your Visit Is Worth It
It's all about business at IFFA, which you're going to discover first hand when you set up your exhibition booth at the event. You have senior buyers with big budgets looking to invest and that bodes well for your sales numbers for the years. We have pulled attendance data from the previous edition to make our point:
1000+ international exhibitors from 49 countries;
62,000+ international trade visitors from 142 countries;
109,000+ square metres of exhibition space dedicated;
7 exhibition halls.
Industry Relevance
A little bit of history on IFFA – the international expo positions itself as one of the first specialist events for the meat processing industry. The inaugural edition has taken place in 1949, which also makes IFFA one of the oldest running events in the world for the meat industry. Rather than be an annual event, shows are put together once every three years, which allows for the landscape of technology and services to change fully. Speaking of technology, the product portfolio explores the entire processing chain covering slaughtering, dismembering and processing, meat labeling, meat packaging, chillers, cold meats, frozen products, heat treatment, preservatives, refrigeration and hygiene. We don't want to forget the outstanding program, whose highlights include the IFFA Forum, IFFA Kitchen and IFFA Discovery Tours.
Who Are You Going to Meet There?
We have already said that IFFA is a champion trade fair for meat processing technology on a fully global scale and it's time to prove it. Organizers reveal that out of more than 62,000 trade visitors 67% are foreign in origin. Roughly the same ratio can be seen with exhibitors. There are 62% of exhibitors that have come from outside Germany. Among these, the top exhibitor countries are Italy, the Netherlands, Spain, the USA, France, Denmark, Austria, the United Kingdom, China, Poland. As far as who attends professionally, there's a rich mix of trade visitors – the butchers' trade, food retail trade, wholesalers, importers and exporters, food and semi-luxuries industry.
Past editions
IFFA 2019
04.05.2019 - 09.05.2019
120,000
SQ M of Exhibition Area
IFFA 2016
07.05.2016 - 12.05.2016
120,000
SQ M of Exhibition Area
How to get to IFFA

On Foot
From Hauptbahnhof - 20 min
From Fnakfurt Aiport - 35 min with a bike

By Car
From Frankfurt Main Station - 10 min
From Frankfurt Airport - 20 min

By Public Transport
From HBF S-Bahns with numbers 3, 4, 5 or 6 will all get you to Messe Frankfurt for 11 min
From Frankfurt Airport with ICE, S8 or S9 for 35 min to HBF and then S3, S4, S5 or S6 for 11 min
Hotels
Venue