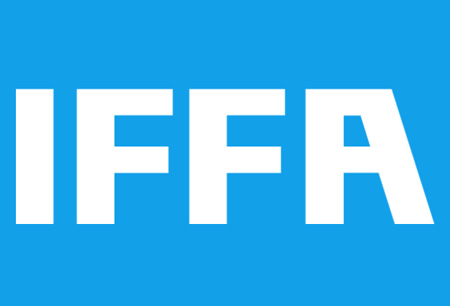 IFFA
Frankfurt am Main, Germany
Covid-19 Venue and Date Update for IFFA
Meat industry players will no doubt have much to discuss at the 2025 edition of IFFA on 03.05.2025 to 08.05.2025 at the Messe Frankfurt in Frankfurt on the Main, Germany. At present, Germany does not have domestic Covid-19 regulations, due to their removal in April 2022. Organisers will highly encourage the following of recommendations, such as wearing face masks during congestion situations.
A Brief Overview of IFFA
Come to IFFA to discover the best practices in the meat industry and introduce yourself to the latest technological innovations and breakthroughs along the meat-processing value chain. An international expo for networking and business, IFFA lasts for six days in Frankfurt, Germany. The trade event is an excellent resource to get a full glimpse of the global market and identify new potential regions to expand your business into.
GETA ltd has experience with business travel and have helped thousands find hotels across all of Frankfurt. You have first pick from the top hotel rates in the city. The price doesn't matter. We'll accommodate any and every price point, and keep your travelling expenses in check. Reduce the time you spend commuting and grab a hotel close to Messe Frankfurt. Whether you walk or take public transportation, you'll be at the exhibition grounds in minutes. Your hotel booking for IFFA can be made within a business day of your consultation!
Why Your Visit Is Worth It
It's all about business at IFFA, which you're going to discover first hand when you set up your exhibition booth at the event. You have senior buyers with big budgets looking to invest and that bodes well for your sales numbers for the years. We have pulled attendance data from the very last edition before the pandemic to make our point:
1000+ international exhibitors from 49 countries;

62,000+ international trade visitors from 142 countries;

109,000+ square metres of exhibition space dedicated;

7 exhibition halls.
What's even more impressive is that organisers have revealed that 890 exhibitors have confirmed their participation for IFFA 2022, which is one of the best recoveries of a trade fair regardless of its industry.
Industry Relevance
A little bit of history on IFFA – the international expo positions itself as one of the first specialist events for the meat processing industry. The inaugural edition took place in 1949, which also makes IFFA one of the oldest running events in the world for the meat industry. Rather than be an annual event, shows are put together once every three years, which allows for the landscape of technology and services to change fully.
Speaking of technology, the product portfolio explores the processing chain covering slaughtering, dismembering and processing, meat labeling, meat packaging, chillers, cold meats, preservatives, frozen products, heat treatment, refrigeration and hygiene. IFFA stays on top of all mega trends in the industry and has now decided to expand its scope once again by covering the alternative protein market. The vegetable-based meat substitutes and alternative proteins market is on the rise, so now IFFA commits to exploring new technologies and solutions within this sector. To this end, IFFA is now partnering with the German Association for Alternative Sources of Protein (BALPro), the Good Food Institute Europe and the ProVeg nutritional organisation. In addition to alternative proteins, IFFA also invests a lot into the digitalisation and automation processes taking place in the meat processing industry.
Who Are You Going to Meet There?
We have already said that IFFA is a champion trade fair for meat processing technology on a fully global scale and it's time to prove it. Organisers reveal that out of more than 62,000 trade visitors 67% are foreign in origin. Roughly the same ratio can be seen with exhibitors. There are 62% of exhibitors that have come from outside Germany. Among these, the top exhibitor countries are Italy, the Netherlands, Spain, the USA, France, Denmark, Austria, the United Kingdom, China, Poland. As far as who attends professionally, there's a rich mix of trade visitors – the butchers' trade, food retail trade, wholesalers, importers and exporters, food and semi-luxuries industry.
Additional Value of Attending
We don't want to forget the outstanding program, whose highlights include the IFFA Forum, IFFA Kitchen and IFFA Discovery Tours.
The Discovery Tours, in particular, enable exhibitors to better reach their target audience. Each tour is curated by established experts and takes place several times a day. Each tour pinpoints a specific theme like packaging trends, process innovations, meat alternatives, modern ingredients and trends in the butcher's trade. You definitely don't want to miss out on the chance to be a stop on these tours, so best get in touch to make it happen.
Add a little excitement to your visit by checking out some of the exciting competitions held by the German Butchers' Association. These competitions are open to specialist butcher's stores and you can see firsthand which international brand is worthy of the titles. There are four competitions – the International Quality Competition for Sausages, the International Quality Competition for Cans and Jars, Best small sausage – Grand Prix, and the International Quality Competition for Hams. In addition, you can also see performance competitions with a lot of showmanship!
The Outlook for 2022
IFFA 2022 has made massive changes to the fair's format in regards to broadening the offers to trade visitors and exhibitors alike. The first major addition is the launch of IFFA Contactor – an all-digital business directory. All exhibitors signed up for IFFA are added to a database, which is available to all trade visitors. The online search engine empowers visitors to pursue new contacts even when the live event ends. It's always on, always here, every single day of the year. You can pull up a full profile for each exhibitor along with company data, contact persons, images, videos and information on products, innovations and solutions. Exhibitors can also utilise this tool as they can advertise their products permanently.
As the pandemic continues to mould the event industry, organisers have followed in the footsteps of many other trade events and have embraced the hybrid format. IFFA Digital Extension exists to broadcast its message and networking opportunities to the rest of the world. If you can't travel, then this is your way to participate fully in the proceedings. In addition, the digital platform allows you to plan meetings in advance, participate in mobile networking and upload lots of content to better promote yourself – text, photos and video.
Past editions
IFFA 2022
14.05.2022 - 19.05.2022
72%
of visitors were from abroad
58%
of exhibitors were from abroad
115,000
m2 of event space
IFFA 2019
04.05.2019 - 09.05.2019
120,000
SQ M of Exhibition Area
IFFA 2016
07.05.2016 - 12.05.2016
120,000
SQ M of Exhibition Area
How to get to IFFA

On Foot
From Hauptbahnhof - 20 min
From Frankfurt Airport – 35 min with a bike

By Car
From Frankfurt Main Station - 10 min
From Frankfurt Airport - 20 min

By Public Transport
From HBF S-Bahns with numbers 3, 4, 5 or 6 will all get you to Messe Frankfurt for 11 min
From Frankfurt Airport with ICE, S8 or S9 for 35 min to HBF and then S3, S4, S5 or S6 for 11 min