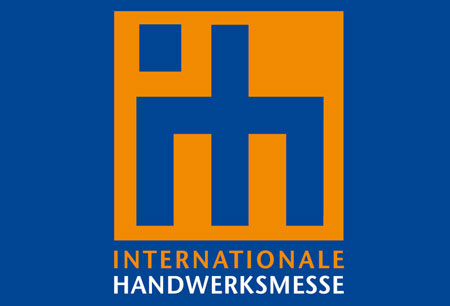 IHM
Munich, Germany
A Brief Overview of IHM
IHM positions itself as a key meeting and market place where the construction industry in Europe can meet freely and dive deep into the trends shaping construction, renovation and modernization. The international exhibition creates a dynamic place for buyers to source suppliers for living, kitchen culture, sustainability and lifestyle products and equipment. The comprehensive product overview brings in qualified buyers on the lookout for the newest and the best. In addition to the superior networking opportunities, visitors also have access to a packed support programme.
Consider your hotel accommodation for IHM as good as booked already! GETA ltd has worked in the business travel sector for over a decade and has developed a growing database of hotels among all major European cities. We know Munich like the back of our hand and show you the best deals for your budget. Book a hotel near Messe München, which is well connected to public transport. It takes you minutes to reach the exhibition centre and you have an easy time navigating the city. GETA ltd works with groups of all sizes and accommodates all price points. One call is all it takes to complete your reservation for IHM!
Why Your Visit Is Worth It
IHM does wonders to introduce exhibitors to their target audience and promote brands. Over the course of five days, exhibitors showcase their products to enthusiastic buyers. Many manufacturers time their production cycles to coincide with the exhibition so that they can make any launch an instant success. Make stellar sales every year! We're just going to show you the statistics from the last live edition:
650 exhibitors
1,000 experts from more than 60 trades
110,000 visitors in total
Industry Relevance
The Internationale Handwerksmesse (IHM) currently holds the title of the largest B2C trade fair focusing on construction, renovation and modernization in Germany. To step into its halls is to see the extensive world of craftsmanship. It extends its dedication to encompass areas such as living, kitchen culture, sustainability and lifestyle. With participation from over 60 trades, IHM provides visitors with a comprehensive overview of skill, ingenuity and product design. Here's a look at the product categories on display:
Exterior construction & garden technology
Building & modernisation
Services
House appliances & technology
Kitchen & kitchen equipment
Handicrafts
Tools & Technology
Living & Sustainability
Taking place over five days, IHM brings together exceptional exhibitors and interested visitors at Messe München to experience the latest trends whether they be in design or sustainability. It's the best tool for product discovery across all related sectors. More importantly, the exhibition is a top source of solutions. No matter the building idea, refurbishment plan, renovation project or concept, IHM provides a wide array of solutions to meet every need.
In addition to the exhibition area, IHM features numerous special shows that focus on current trends such as healthy and ecological building practices, innovative designs and the digitisation of crafts. Experts share their knowledge and insights in forums and offer individual consultations, ensuring visitors receive valuable guidance tailored to their specific needs.
The Internationale Handwerksmesse is held in conjunction with Handwerk & Design and Garten München, forming a trifecta of unique exhibitions that meet every single visitor's need. You're able to discover anything you could ever want and this translates into visitor numbers. 110,000 visitors each year is a feat no other exhibition of its kind is capable of replicating.
Who Are You Going to Meet?
Doors are open to anyone who's interested in skilled work, renovation and building. IHM provides visitors with an unbeatable array of products to meet every need. So whether they're building a new home or deep into renovation and reconstruction, the exhibition is the perfect place for visitors to source the right products and meet with relevant professionals to hire. The Munich metropolitan area is one of the most affluent in the country, which means exhibitors can expect solid sales over the course of all five days.
The exhibitor portfolio includes names such as Huigawerk, STEICO, Heim & Haus, Möbel-eins, IKK classic / Signal Iduna, ORGAENIC, FASA and Timber Systems.
Additional Value of Attending
The YoungGeneration special and action show provide a must-visit experience for newcomers as well as aspiring apprentices. In 2023, the YoungGeneration offered a wealth of opportunities to explore various trades and their associated job descriptions. Associations and guilds took the stage to present their trades, providing valuable insights into the everyday training experiences through direct exchanges with trainees and master craftsmen.
This platform is an invaluable resource for young talents, parents, and teachers alike, offering a deeper understanding of different vocational paths. One of the highlights of the YoungGeneration special is the Careers Rallye, where participants have the chance to not only learn about professions but also experience them firsthand. Each guild designed age- and skill-appropriate challenges for their respective trades.
Here are previous examples: the bakers' guild allowed participants to bake pizzas, the construction guild offered a simulator to control a heavy excavator, and the roofers' guild organised a beaver tail brick toss. Other stations included designing biscuit ornaments for confectioners, delicate work with imitation gold leaf for painters, and shaping metal roses for metalworkers. By completing ten stations and collecting ten stamps on their rally cards, young participants had the opportunity to win a Saturn voucher worth 20 euros, adding an extra element of excitement and motivation to the event.
But it's not all fun and games. Attendance can lead to actual job opportunities. There's an actual job board with 130 apprenticeships available that capture the wealth of opportunities out there. Whether someone is interested in training as an optician, pursuing a career as a mechatronics technician, or seeking a job as a carpenter, IHM provides a valuable platform to explore and gain insights into various job profiles.
Of course, we can't talk about IHM without mentioning Das HAUS forum – a continual source of knowledge, inspiration and news. Top speakers take the stage to deliver insightful lectures on house construction, energy and financing.
Past editions
IHM 2023
08.03.2023 - 12.03.2023
Coincided with GARTEN MUNCHEN and FOOD & LIFE 2023
IHM 2022
06.07.2022 - 10.07.2022
IHM 2020
11.03.2020 - 15.03.2020
Cancelled because of COVID-19
IHM 2019
13.03.2019 - 17.03.2019
32,000
SQ M of Exhibition Area
IHM 2018
07.03.2018 - 13.03.2018
32,000
SQ M of Exhibition Area
How to get to IHM

On Foot
45 min Bike ride from HBF

By Car
From Munich HBF ~30 min
From Munich International Aiport - 30 min

By Public Transport
From Munich HBF with U2 (13 stops) for 23 min to Station Messestadt West
From Munich International Aiport - S8 to Munich Daglfing Station /1 min transfer to Daglfing Bahnhof Ost/ and then with bus 183 to Messestadt West ~ 55 min