IHM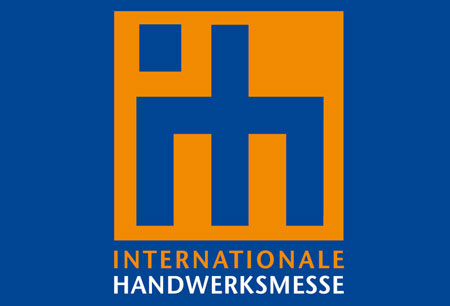 IHM
Germany , Munich
IHM 2022 and the concurrent GARTEN MUNCHEN 2022 have been rescheduled for 6.07.2022 - 10.07.2022. The decision to postpone the editions was made due to complications caused by Covid-19, including travel restrictions. The events will be held in a face-to-face format, with the Munich Exhibition Centre or Messe Munich as the host venue. The event site will be equipped with the most up-to-date Covid-19 prevention measures, such as the 3G entry policy. Participants will be required to show documents, such as negative test results, before entering the venue and leaving the airport. As part of the country's travel restrictions and the venue's safety regulations, this is a required step.
Treat yourself to a trade fair where style and good taste take the centre stage. IHM is the must-see event for interior design and decoration ideas that encompass both house and garden with an emphasis on modern design and innovations. The trade fair lasts of a week with over 1000 exhibitors debuting furnishing collections and lines of specialty products. Thousands upon thousands line up every year to attend, so ensure you have secured your accommodation early on with a booking from GETA ltd.
GETA ltd has experience with travelling professionals and knows what you seek in a perfect hotel – affordability, connectivity to public transport and a favorable location in the general vicinity of the IHM fair grounds. This ensures greater mobility to see you can see more of the impressive shows and products available for purchase. IHM promotes intelligent design and all talks and discussions concern themselves with the topics of energy efficiency and space functionality. Take charge of your visit to IHM and make the most of your experience with GETA ltd to take care of your travel arrangements and do your online booking for you.
Past editions
IHM 2020
11.03.2020 - 15.03.2020
Cancelled because of COVID-19
IHM 2019
13.03.2019 - 17.03.2019
32,000
SQ M of Exhibition Area
IHM 2018
07.03.2018 - 13.03.2018
32,000
SQ M of Exhibition Area
How to get to IHM

On Foot
45 min Bike ride from HBF

By Car
From Munich HBF ~30 min
From Munich International Aiport - 30 min

By Public Transport
From Munich HBF with U2 (13 stops) for 23 min to Station Messestadt West
From Munich International Aiport - S8 to Munich Daglfing Station /1 min transfer to Daglfing Bahnhof Ost/ and then with bus 183 to Messestadt West ~ 55 min
Hotels
Venue