in - cosmetics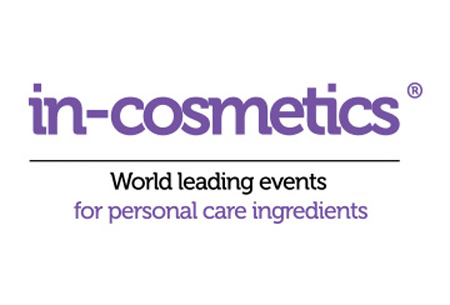 in - cosmetics
France , Paris
Cosmetics industry players will have to wait until 2022 for a look at tomorrow's cosmetics, as In-Cosmetics has been cancelled for 2021. The in-person event will be hosted at the Fira Barcelona Gran Via in Barcelona, Spain, amidst the latest COVID-19 health and safety measures. The new dates for the event are between the 5th and 7th of April 2022.
A Brief Overview of in-cosmetics
If you want to break into the global markets for the cosmetics, hairdressing or perfumery sectors, then you need to be at in-cosmetics. This seminal international trade show comes to Paris, Paris for three days and reveals to you the products that will take the world by storm. You've the opportunity to survey what your competitors are up to as well as present your products and services to thousands in attendance.

Every edition causes a stiff competition for accommodation, but you can book your hotels for in-cosmetics at great rates with a little help from GETA ltd. All you have to do is send our team your business travel specifications and we'll do the search for you. We have working relationships with hotels all over Paris and create a custom business travel booking every single time. Not only do we save you money, but also reduce commuting on your work trip by placing you close to bus and underground lines.
Why Your Visit Is Worth It
in-cosmetics is the perfect business opportunity to increase direct sales and create buss for a new product launch. We have drawn the attendance numbers from the previous edition as proof:
800+ international exhibitors took the stage;
1800+ international suppliers of ingredients, fragrances and more;
9300+ international cosmetics manufacturers;
34,000+ international trade visitors made the journey;
Industry Relevance
in-cosmetics is a powerful brand that commands attention across the entire world. There are several successful satellite events located in all major industry regions: Latin America, Asia, North America and Korea. Another satellite exhibition is the specialized in-cosmetics Formulation Summit, which has been running since 2015 and created specifically for R&D professionals, senior formulators and decision makers in that field. in-cosmetics is an annual event held in a new city in Europe every single year and manages the entire process chain for the cosmetics sector. The product portfolio features fillers, personal care ingredients, colorants, emulsifiers, formulation, fragrances, humectants, tanning agents, preservatives, solvents, sunscreen, surfactants and more. It is the perfect platform to gain recognition and expand your geographic reach.
Who Are You Going to Meet?
The great thing about in-cosmetics is the inclusivity in terms of who gets to exhibit and who makes the trip. Exhibitors in particular are personal care manufacturers and suppliers from the full spectrum. We are talking about small and large companies as well as those who work in different scales from niche to bulk. As mentioned above, the entire process chain is represented from raw materials and ingredients, fragrance components, lab equipment and software suppliers to testing and research. As far as visitors, the names will get you to book a stand right now – we are talking about Procter & Gamble, L'Oréal, Unilever, Estée Lauder, Glossier, Korres, and Ellis Faas.
Past editions
in-cosmetics 2020
06.10.2020 - 08.10.2020
Cancelled because of COVID-19
How to get to in - cosmetics

On Foot

By Car

By Public Transport
Hotels
Venue