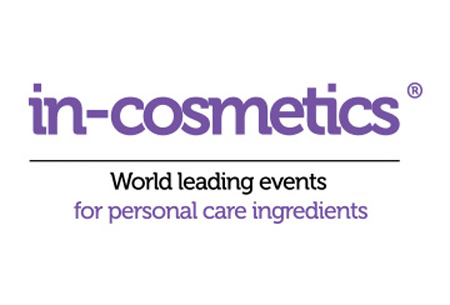 in - cosmetics
Paris, France
Book Hotel Online for in-cosmetics
Book Now
Event Update
Cosmetics industry players will have to wait until 16.04.2024-18.04.2024 for the latest edition of in-cosmetics. The in-person event will be hosted at the Fira Barcelona Gran Via in Barcelona, Spain, in the absence of strict COVID-19 health and safety measures. This is because of the removal of the country's pandemic-related limitations.

A Brief Overview of in-cosmetics
If you want to break into the global markets for the cosmetics, hairdressing or perfumery sectors, then you need to be at in-cosmetics. This seminal international trade show comes to Paris, Paris for three days and reveals to you the products that will take the world by storm. You've the opportunity to survey what your competitors are up to as well as present your products and services to thousands in attendance.
Every edition causes a stiff competition for accommodation, but you can book your hotels for in-cosmetics at great rates with a little help from GETA ltd. All you have to do is send our team your business travel specifications and we'll do the search for you. We have working relationships with hotels all over Paris and create a custom business travel booking every single time. Not only do we save you money, but also reduce commuting on your work trip by placing you close to bus and underground lines.
Why Your Visit Is Worth It?
in-cosmetics is the perfect business opportunity to increase direct sales and create buzz for a new product launch. We have drawn the attendance numbers from the previous edition as proof:
800+ international exhibitors took the stage;
1800+ international suppliers of ingredients, fragrances and more;
9300+ international cosmetics manufacturers;
34,000+ international trade visitors made the journey;
Industry Relevance
in-cosmetics is a powerful brand that commands attention across the entire world. There are several successful satellite events located in all major industry regions: Latin America, Asia, North America and Korea. Another satellite exhibition is the specialised in-cosmetics Formulation Summit, which has been running since 2015 and created specifically for R&D professionals, senior formulators and decision makers in that field.
in-cosmetics is an annual event held in a new city in Europe every single year and manages the entire process chain for the cosmetics sector. The product portfolio features fillers, personal care ingredients, colorants, emulsifiers, formulation, fragrances, humectants, preservatives, tanning agents, solvents, sunscreen, surfactants and more. It is the perfect platform to gain recognition and expand your geographic reach.
The exhibition halls also host several special, educational zones. The largest and most popular is the Fragrance Zone populated by the prestigious fragrance houses, producers and distributors of extracts and ingredients in the world. The special area not only facilitates business deals, but offers expert advice on everything from regional differences to how to source aromatic components. You will experience the full breadth of scents from around the world.
The next two zones walk kind of hand in hand. First, there's the Lab Zone dedicated to the recent developments in lab equipment. In addition to the information aspect where you get to see trends in action, visitors can also connect with experts that could advise them on how to meet their needs. In the Testing & Regulation Zone, exhibitors do their best to present their work in regards to test running and what has changed in terms of regulations and practices.
Who Are You Going to Meet?
The great thing about in-cosmetics is the inclusivity in terms of who gets to exhibit and who makes the trip. Exhibitors in particular are personal care manufacturers and suppliers from the full spectrum. We are talking about small and large companies as well as those who work in different scales from niche to bulk. As mentioned above, the entire process chain is represented from raw materials and ingredients, fragrance components, lab equipment and software suppliers to testing and research. As far as visitors, the names will get you to book a stand right now – we are talking about Procter & Gamble, L'Oréal, Unilever, Estée Lauder, Glossier, Korres, and Ellis Faas.
The countries with national pavilions are France, South Korea, Brazil, Spain, South Africa, the UK, Colombia, Peru and Tunisia, which only confirms the international appeal of in-cosmetics Global in 2022. If you're a niche supplier, getting a spot at your country's pavilion is the best way to reach the maximum audience. Visitors are quite invested in searching for the best possible new products beyond their geographic region. The potential for visibility with buyers is high.
Additional Value of Attending
The road to being discovered is easy when you sign up for a spot on the guided tours taking place during the event. First there are the R&D Tours, which are only open to R&D professionals from cosmetics and contract manufacturers. It's a silent tour on a specific trend that's currently popular in the industry led by an experienced guide, who takes visitors through a curated lineup of booths. The goal of the tour is not just to inform and educate, but introduce exhibitors to potential buyers.
The other series of tours is called the Indie Trail – a digital resource for on-site visitors. This small booklet is designed to help indie brand visitors to navigate the event and find the best exhibitors working with smaller productions. It's an easy way to get noticed during the event and ensure you get a steady stream of foot traffic naturally. You'll also be visible to digital visitors through the exhibition's digital platform.
The supporting programme is one of the best and there's an item for every professional background involved in the cosmetics industry. If you're heavily involved in the business development side, the Marketing Trends stage provides you with industry trends, facts, figures, market analysis and research data every day of the trade fair. Learn from the best of the best about every single area of the cosmetics sector.
Sustainability has become a top priority in recent years and you can discover how to go greener in your production at the Sustainability Corner. The goal here is to find all the ways and resources in order to achieve true sustainable beauty. In this case it's about advancements in sustainable raw materials, business structures and processes.
Continue learning from experts by signing up for the Technical Seminars, which range in topic and line of work. The lineup features in-depth knowledge of the benefits raw ingredients provide to sharing scientific evidence that substantiates the claims associated with their products.
Past editions
in-cosmetics 2023
28.03.2023 - 30.03.2023
72%
of visitors were from abroad
in-cosmetics 2022
05.04.2022 - 07.04.2022
732
Personal care suppliers
57%
were international visitors
in-cosmetics 2020
06.10.2020 - 08.10.2020
Cancelled because of COVID-19
How to get to in - cosmetics

On Foot
Charles de Gaulle Airport - not advisable
Gare du Nord - not advisable

By Car
Charles de Gaulle Airport - 15 mins via Rue Louis Vicat
Gare du Nord - 35 mins via Rue de Vaugirard

By Public Transport
Charles de Gaulle Airport - not advisable
Gare du Nord - 50 mins via N13 bus