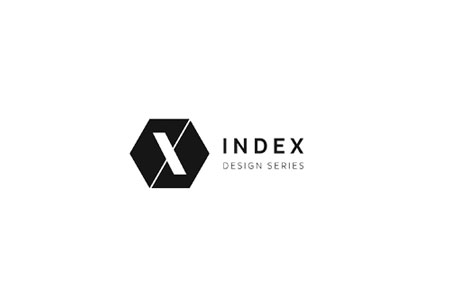 INDEX DESIGN SERIES
Dubai, UAE
Book Hotel Online for INDEX DESIGN SERIES
Book Now
Event Update
The 2024 edition of INDEX DESIGN SERIES will be held between 28.05.2024 and 30.05.2024 at the Dubai World Trade Centre. The venue will implement safety precautions such as frequent exhibition space sanitation. At present, the Emirate of Dubai does not feature travel limitations.
A Brief Overview of INDEX
Interior design changes ever so rapidly now that innovations in sustainability and automation are finding their way into design trends. The interior design industry in particular has shown quite the development of aesthetics and trends, and INDEX reflects what's been happening at every level. The international trade fair gives trade visitors a clear glimpse of the future of interior design. See the house and home of the future to the very last detail. INDEX is the perfect market research tool and procurement platform to penetrate the Middle East.
The first thing to do after getting tickets for INDEX is to book hotel accommodation! GETA ltd is your trusted travel partner! Our team is always on standby to plan your entire business trip. We operate at every price point and welcome groups of all sizes. You get excellent hotel reservations near Dubai World Trade Centre with connections to public transport, and you won't have to pay a small fortune. Reach every part of Dubai easily, or use us to book airport transfers or rent a car. Are you travelling in a group of over twenty? We're happy to accommodate. GETA ltd offers you the full package in terms of services. Mix and match to create a bespoke experience.
Why Your Visit Is Worth It
You want concrete proof that INDEX is the only platform that matters and will show off your business in the best light? We have it all as we take a look at the extensive statistics the show keeps on record. You'll be able to appreciate the sense of the scope and the resources available to you. The trade fair trip makes perfect financial sense as it's created to introduce supply to demand. Any cost is repaid thanks to:
17,500+ international trade visitors

300+ international exhibitors

100+ expert Speakers

30 Years in Dubai
Industry Relevance
INDEX Dubai is the go-to destination for interior design professionals looking to discover the best and latest trends and innovations in the industry. Since its founding in 1990, INDEX has become a global event held annually at the Dubai World Trade Centre (DWTC). It is a part of the Middle East Design & Hospitality Week and co-located with other major events such as the Workspace, Leisure Show Dubai, and The Hotel Show.
The exhibition showcases a wide range of interior products including kitchen and bathroom equipment, office and retail furniture, homeware, technology, lighting, fit-out services, contract furniture, surface materials, and furnishing textiles. Alongside the exhibition, INDEX Dubai hosts a variety of live demonstrations, specialised workshops, and conferences.
INDEX Dubai is a vital platform for connecting leading brands and manufacturers with regional hospitality, residential, commercial, and retail buyers in person. Through a comprehensive content program, INDEX Dubai offers cutting-edge insights from industry leaders, including the INDEX Design Talks, the Work Design Summit, and the Retail Leadership Forum. These conferences provide a unique opportunity for professionals to learn about new trends, latest innovations, and sustainable practices in the industry.
For over 30 years, INDEX has evolved into a global industry event that not only includes the fundamental trade exhibition, but also intriguing conferences, inspiring features, and innovative products. It is the meeting place for the industry, where thousands of professionals attend every year to connect with global brands and manufacturers and discover the next big thing in interior design. Overall, INDEX Dubai is an unmissable source of knowledge and inspiration for the A&D community.
Who Are You Going to Meet?
Benjamin Moore & Co, Tashkeel, Virtual Worlds, Monarch Hardwood Floors and Decks are only some of the top-tier brands that regularly attend INDEX Dubai. You're exhibiting side by side with established market leaders and innovators, creating a unique mix that's attractive to interior designers, architects, distributors and retailers. Over 63% of visitors have purchasing power, full and partial, so you're guaranteed high-quality contacts with purchasing and buying managers, GMs, CEOs and MDs.
The professional audience can be best divided into six distinct categories of trade visitors:
Interior Designers and Architects

Property Developer and Business Owners

Hotel and Restaurant Owners, Developers and General Managers

Fit-Out Contractors

Retailers

Distributors
Geographically, you tap into key markets in the MENA region - the United Arab Emirates, India, Oman, Saudi Arabia and Iran.
Additional Value of Attending
INDEX Dubai is not just a meeting point for supply and demand, but also a strategic platform for industry leaders to come together and shape the face of interior design. There's a sufficiently rich support programme in addition to the array of products and services on display that promotes knowledge exchange. The information events at the trade fair are a consistent source of inspiration, insights and new ideas.
The INDEX Design Talks is one of the key events at the fair, and this year promises to be more vivacious than ever before. The talks will focus on how to nurture young talent in the interiors industry and will feature inspiring interior designers, renowned regional architects, and prominent creative thinkers. Sessions will be bold and thought-provoking, touching on topics like "The influence of AI in design" and "The evolution of Metaverse in design". These discussions offer a unique opportunity to gain valuable insights and stay ahead of the curve.
For those in the retail industry, the Retail Leadership Forum is a must-attend event. The forum brings together retail leaders and buyers to discuss current consumer trends, logistics strategies, and procurement techniques. The second edition of the forum promises to be even more insightful, with powerful debates and discussions among renowned names in the industry. Attendees leave feeling inspired, educated, and connected to a very influential community. Plus, all the information provided is practice-oriented to help you run a successful business.
INDEX Dubai also showcases local talent through a series of cutting-edge entrance installations designed and built by some of the region's leading design houses and fit-out contractors. These immersive installations provide a unique opportunity to experience the latest design trends and innovative concepts. Last year's installations, such as "State of Mind" and "Serenity Pool" were a big hit, and this year's lineup, including "Ray of Light", promises to raise the bar and transport visitors to a whole new world. These installations are a testament to the region's thriving design industry and its ability to push boundaries and inspire creativity.
Past editions
INDEX DESIGN SERIES 2023
23.05.2023 - 25.05.2023
INDEX DESIGN SERIES 2022
24.05.2022 - 26.05.2022
+/-100
Exhibitor countries
INDEX DESIGN SERIES 2021
31.05.2021 - 02.06.2021
INDEX DESIGN SERIES 2020
14.09.2020 - 16.09.2020
Cancelled because of COVID-19
INDEX DESIGN SERIES 2019
17.09.2019 - 19.09.2019
How to get to INDEX DESIGN SERIES

On Foot
Dubai Airport – not advisable
Global Village 1 Station – not advisable

By Car
Dubai Airport – 10 mins via Sheikh Rashid Rd/E11
Global Village 1 Station – 20 mins via Sheikh Mohammed Bin Zayed Rd/E311 and Al Ain - Dubai Rd/E66

By Public Transport
Dubai Airport – 15 mins via transport MRed
Global Village 1 Station – not available