INDEX DESIGN SERIES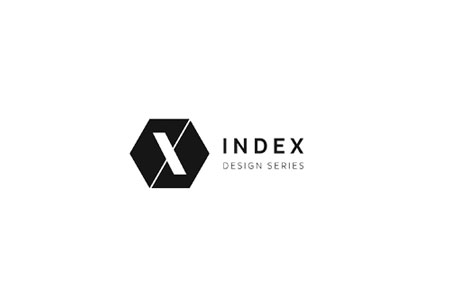 INDEX DESIGN SERIES
UAE , Dubai
Book Online for INDEX DESIGN SERIES
Book Now
Event Update
The 2023 edition of INDEX DESIGN SERIES will be held between 23.05.2023 and 25.05.2023 at the Dubai World Trade Centre. The venue will implement Covid-19 safety precautions like social distancing to ensure the safety of the attendees during the live edition. Participants will be asked to uphold an interpersonal distance of 2 metres. They should additionally note that they will be asked to show 3G entry documents such as vaccination passports due to the travel restrictions instated by the UAE's government.,
Introduction to the Event
INDEX DESIGN SERIES maintains high standards and exquisite tastes alive and prosperous in the furniture and interior decoration industry with over 700 international exhibitors setting up booths in Dubai. Join the over 28,000 visitors set to flood the city for the four-day extravaganza of excitement, collections and fortuitous business dealing. Registrants can see the entire industry represented from stylish artisan creations to eco solutions and technology for the home and office. GETA ltd can secure you online hotel reservations in a flash!
All you need to do is ask. Avoid the hassle of having to organize your own business trip this close to INDEX DESIGN SERIES, when you should be preparing your plan for the international exhibition. You have the perfect opportunity to do market research and get a sense of where tastes are headed for all product categories including accessories, art décor, tableware, textiles and designer appliances among many others. Generate sales leads, build name recognition and court new clients! Get INDEX DUBAI hotels right now at preferential rates from GETA ltd. We've worked in Dubai for years and know exactly where to look to get you the hottest discounts and deals!
Past editions
INDEX DESIGN SERIES 2022
24.05.2022 - 26.05.2022
+/-100
Exhibitor countries
INDEX DESIGN SERIES 2021
31.05.2021 - 02.06.2021
INDEX DESIGN SERIES 2020
14.09.2020 - 16.09.2020
Cancelled because of COVID-19
INDEX DESIGN SERIES 2019
17.09.2019 - 19.09.2019
INDEX DESIGN SERIES 2018
16.09.2018 - 18.09.2018
How to get to INDEX DESIGN SERIES

On Foot
Dubai Airport – not advisable
Global Village 1 Station – not advisable

By Car
Dubai Airport – 10 mins via Sheikh Rashid Rd/E11
Global Village 1 Station – 20 mins via Sheikh Mohammed Bin Zayed Rd/E311 and Al Ain - Dubai Rd/E66

By Public Transport
Dubai Airport – 15 mins via transport MRed
Global Village 1 Station – not available
Hotels
Venue