INTERGASTRA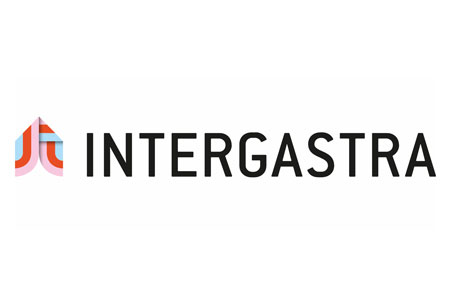 INTERGASTRA
Germany , Stuttgart
Covid-19 INTERGASTRA Update
The 2022 edition of INTERGASTRA has been cancelled due to the ongoing pandemic and its latest complications. Between the dates of 3.02.2024 and 7.02.2024, the event will be hosted as a face-to-face expo. The event will be held in Stuttgart, Germany, at the Messe Stuttgart. The hosting location will have the most up-to-date Covid-19 preventative measures in place. This will include security measures like the 3G admittance policy. Before accessing the venue, attendees will be required to present documents such as negative test results. Due to travel restrictions, such records must also be provided upon arrival in Germany.
A Brief Overview of INTERGASTRA
INTERGASTRA invites gastronomy specialists to Stuttgart, Germany, to celebrate fine food and beverages as well as to present the best practices, latest trends and the breakthroughs in the industry that will change its future. The international trade fair functions as an umbrella for multiple sectors like the catering and hospitality industries as well as incentive travel. You can't find such a diverse platform and the potential for cross sales.
GETA ltd understands what an exhibition goer needs for their professional hotel accommodation – the right price and the right location. We're more than capable to give you exactly that in just a few hours. Count on our extensive database of hotels in Stuttgart near Messe Stuttgart to locate an ideal match with access to public transport. Needless to say, we want to make business travel all the more affordable for small and mid-sized companies so we always look for discounts!
Why Your Visit Is Worth It
In the global tourism and restaurant business, INTERGASTRA has a certain reputation that turns it into an unmissable event every single time it's staged. We're talking about a true juggernaut of a trade fair that shoots you to the top and gives you the largest audience of trade visitors you will ever going to see. Take a look:
1400+ international exhibitors showcase;
98,000+ international trade visitors are present;
117,000+ square metres of exhibition space is used.
Industry Relevance
Ever since 1967, INTERGASTRA has been at the forefront of first-rate hospitality and an authority on good taste. The trade fair is held every two years in Stuttgart and functions as the largest event for the HoReCa sector in the German-speaking world, though in recent decades it has come to be the leading fair for the entire European continent. What do visitors come to see? The exceptional product portfolio that runs from exceptional flavors and food items to the equipment needed to prepare them and the interior fittings to create ambiance. Product categories include delicatessen foods, beverages, foodstuff, luxury foodstuff, cafe furnishings, cash systems, cutlery, consumer electronics, industrial cooking equipment and so much more. Showcase your best and return home with a long list of orders.
Who Are You Going to Meet?
Whether you run a hotel, operate in gastronomy, offer catering, or have a pastry shop or café, you are in the right place at INTERGASTRA. The trade fair is a magnet for leaders, specialty vendors and young, innovative companies that are constantly looking as to how to improve efficiency and deliver quality. Eisunion, MEC3 Germany, PreGel Germany and Prodotti Stella are some of the companies that exhibit at INTERGASTRA. We also have to mention that aside from the business aspects, there are numerous culinary competitions that are part of the programming. This means professional chefs and known names in the culinary world are going to be present to compete and to judge!
How to get to INTERGASTRA

On Foot
Stuttgart Airport - 7 mins via Flughafenstrasse
Stuttgart Hbf – not advisable

By Car
Stuttgart Airport - 1 min via Flughafenentlastungsstraße
Stuttgart Hbf – 20 mins via B27

By Public Transport
Stuttgart Airport - not available
Stuttgart Hbf - 40 mins via S-Bahn S2 or S3
Hotels
Venue