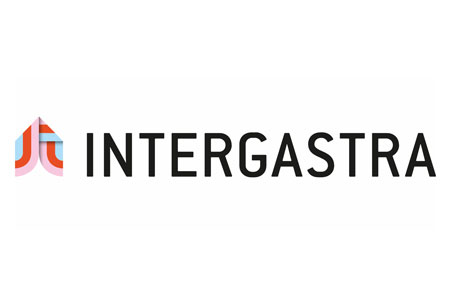 INTERGASTRA
Stuttgart, Germany
Book Hotel Online for INTERGASTRA
Book Now
Event Update
Between the dates of 3.02.2024 and 7.02.2024, the event will be hosted as a face-to-face expo. The event will be held in Stuttgart, Germany, at the Messe Stuttgart. The hosting location will not have the most up-to-date Covid-19 preventative measures in place. This is due to the removal of the country's pandemic-related limitations.
A Brief Overview of INTERGASTRA
INTERGASTRA invites gastronomy specialists to Stuttgart, Germany, to celebrate fine food and beverages as well as to present the best practices, latest trends and the breakthroughs in the industry that will change its future. The international trade fair functions as an umbrella for multiple sectors like the catering and hospitality industries as well as incentive travel. You can't find such a diverse platform and the potential for cross sales.
GETA ltd understands what an exhibition goer needs for their professional hotel accommodation – the right price and the right location. We're more than capable of giving you exactly that in just a few hours. Count on our extensive database of hotels in Stuttgart near Messe Stuttgart to locate an ideal match with access to public transport. Needless to say, we want to make business travel all the more affordable for small and mid-sized companies so we always look for discounts!
Why Your Visit Is Worth It
In the global tourism and restaurant business, INTERGASTRA has a certain reputation that turns it into an unmissable event every single time it's staged. We're talking about a true juggernaut of a trade fair that shoots you to the top and gives you the largest audience of trade visitors you will ever get to see. Take a look:
1400+ international exhibitors showcase;

98,000+ international trade visitors are present;

117,000+ square metres of exhibition space is used.
Industry Relevance
Ever since 1967, INTERGASTRA has been at the forefront of first-rate hospitality and an authority on good taste. The trade fair is held every two years in Stuttgart and functions as the largest event for the HoReCa sector in the German-speaking world, though in recent decades it has come to be the leading fair for the entire European continent. What do visitors come to see? The exceptional product portfolio that runs from exceptional flavours and food items to the equipment needed to prepare them and the interior fittings to create ambiance. Product categories include delicatessen foods, beverages, foodstuff, luxury foodstuff, cafe furnishings, cash systems, cutlery, consumer electronics, industrial cooking equipment and so much more. Showcase your best and return home with a long list of orders.
Who Are You Going to Meet?
Whether you run a hotel, operate in gastronomy, offer catering, or have a pastry shop or café, you are in the right place at INTERGASTRA. The trade fair is a magnet for leaders, specialty vendors and young, innovative companies that are constantly looking as to how to improve efficiency and deliver quality. Eisunion, MEC3 Germany, PreGel Germany and Prodotti Stella are some of the companies that exhibit at INTERGASTRA. We also have to mention that aside from the business aspects, there are numerous culinary competitions that are part of the programming. This means professional chefs and known names in the culinary world are going to be present to compete and to judge!
Additional Value of Attending
At INTERGASTRA, a dynamic lineup of events unfolds, showcasing the passion, expertise and sheer imagination that run through the culinary and hospitality industry. Trade visitors delve into a world of competitions, demonstrations, curated product features and insightful discussions that collectively define this premier trade fair.
GELATISSIMO, the celebrated gelato competition, is a highlight that captivates attendees. Renowned gelato makers engage in a flavourful face-off, crafting exquisite hazelnut, yogurt and strawberry gelato creations over the first three days of the trade fair. An esteemed panel of experts meticulously evaluates each offering and every day sees a new champion crowned. The winners earn not just the prestigious title but also a sleek Vespa each. Once the daily competitions are over, these daily champions then have a second chance at glory by competing in the grand finale, where their mastery is tested in the live creation of a singular dish. Most recently, competitors had to perfect a mango sorbet to win the title. A distinguished jury then pronounces the ultimate winner, who claims the coveted Coppa GELATISSIMO trophy.
Another thrilling gelato competition, the Intercoppa, graces the final day of INTERGASTRA. The crème de la crème among gelatieri from 2016, 2018, 2020, and 2022 enter in a showdown centered around the "Cremino Gianduia Flavour." The triumphant gelato artisan will relish the drive home in a Fiat 500, a fitting tribute to their craft.
Another highlight of the programme is the Confectioners' Trend Forum within the Alfred Kärcher Halle. Engaging demonstrations and fresh inspirations take center stage. Here, confectioners gather to share insights and experiences in a convivial café ambiance. A pinnacle event, the Robert Widmann Trophy, organised by the Baden-Württemberg Confectioners' Guild, takes place within this setting. Themed Casino for 2022, contestants had to produce intricate showpieces adhering to this motif. The challenge lies in creating an elaborate gâteau with a topper that aligns with the theme. Apart from sheer artistry, competitors have to strive towards longevity since each of these confectionary masterpieces are expected to remain fresh and beautiful for five full days.
The DEHOGA stage takes center stage as a hub of information and entertainment. As the largest organisation for the gastronomy and hotel industry, the German hotel and restaurant association DEHOGA schedules a powerful lineup of activities across all five days of INTERGASTRA. From thought-provoking interviews to enlightening discussions, speeches, and riveting competitions, DEHOGA offers invaluable insights. Addressing guest concerns and illuminating emerging trends, DEHOGA's program resonates with real-world implications and tomorrow's business prospects.
These are only three of the many events held at INTERGASTRA. For professionals working in the coffee sector, there's the Stuttgart Coffee Summit. Young companies can make the most of their time at the NEWCOME area aimed at helping entrepreneurs achieve a long-lasting career. The MVG Young Chef is a spectacular competition that will leave you inspired. Other events also include the Communal Food area, Experience Table Culture (table setting competition), Food & Concept Court, FOODSpecial Stutgart, FOKUS VENDING, Austrian wine rarities, Beer Garden of Regional Diversity, OUTDOOR. AMBIENTE. LIVING. and FOKUS HOTEL. No matter what your particular area of expertise might be, there's an opportunity to learn, grow and network!
How to get to INTERGASTRA

On Foot
Stuttgart Airport - 7 mins via Flughafenstrasse
Stuttgart Hbf – not advisable

By Car
Stuttgart Airport - 1 min via Flughafenentlastungsstraße
Stuttgart Hbf – 20 mins via B27

By Public Transport
Stuttgart Airport - not available
Stuttgart Hbf - 40 mins via S-Bahn S2 or S3