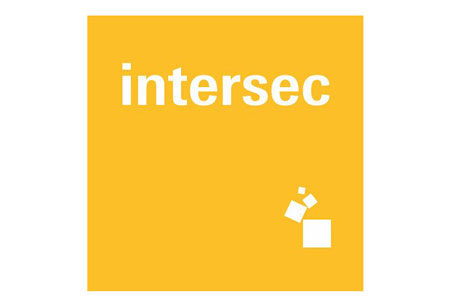 Intersec
Dubai, UAE
Event Update
The next live edition of Intersec has been scheduled for January 16th, 2024 to January 18th, 2024. The event will take place at the Dubai World Trade Centre and will feature rigorous Covid-19 precautions. This will include the following:
Surgical masks are obligatory for areas such as the exhibition halls. The location where such protective gear must be worn will feature signage with such a message.
Attendants must maintain a two-metre safe distance. To guarantee the adherence of the protocol between participants, floor markers will be set around the venue.
Hand sanitizers will be accessible in all public locations, and handwashing is strongly encouraged.
All attendees will be checked for fever before entering the venue. The hosts will utilise contactless thermometers for the task.
A Brief Overview of Intersec
You won't find a bigger or better-connected event serving the needs of the security, safety and fire protection sectors than Intersec. Organisers are quick to point out it's officially the largest annual trade fair of its calibre anywhere in the world. Intersec offers unparalleled opportunities for brands to grow and break into new markets. By its very nature, Intersec stimulates and accelerates product and technological innovation. As such, the event is a source of breakthroughs and solutions to the major threats faced by the world.
Let's get you settled for your business trip to Intersec. Where do you want to stay in Dubai? GETA ltd points you towards the top hotel rates for your budget. You stay in quality accommodation and keep expenses within your means. Business travel can be expensive already. There's no need to waste money when we're here to give you the optimal deal. We have experience working with groups of twenty people and complete registrations in a few hours. Give us a call and you'll have your hotel booking for Intersec by the end of the day. All deals we send your way are located close to Dubai World Trade Centre for your convenience. Commuting to the exhibition grounds takes minutes with public transport.
Why Your Visit Is Worth It
Intersec is the absolute best move you can make for your longevity as a manufacturer. No other fair can come close to the diversity and importance of the contacts you'll make here. Intersec hosts the Global Security Summit, which means that the upper echelon of global military powers will be there in full. That's more than enough reason to register for a booth. Not to mention the great opportunities to promote new releases. Here are the most important numbers from the last edition:
6000+ brands and products
500+ international exhibitors
18,000+ international trade visitors
1400+ delegates
1700+ government employees
120+ countries
6 world-class conferences with 200+ expert speakers.
5 key sectors
Industry Relevance
Intersec graces the exhibition halls of Dubai World Trade Centre every single year in January and as such it represents the first important meeting for the security centre for the year. The trade fair has been in operation since 1999 and serves as a bridge between the East and West in terms of the technological advancements and solutions across security, emergency services, safety, policing and cybersecurity. These are the key sectors, which make up the backbone and DNA of the trade fair, and position it as an integral part of the global security industry.
Trade visitors gain access to the entire product assortment, which turns Intersec into a one-stop marketplace for all their needs. The exhibition halls feature gates, GPS, biometrics, monitoring systems, surveillance, CCTV, DVR, video management & analytics, authentication systems, home & building automation, turnstiles, locks, barbed wire fences, safes, and alarms. New products are released every day and you can experience them first hand.
As we've already mentioned, the Global Security Summit takes place here alongside an involved support programme full of live demonstrations, webinars, the Future Security Summit and the Fire Conference.
Who Are You Going to Meet?
SIRA, NAFFCO, BOON EDAM, Dubai Police, DEREDUCK, Easten Middle East, Ejadah, IDIS Middle East & North Africa, Pelco and Avigilon are some of the companies that have exhibited at Intersec as recently as 2020. Manufacturers come from all sectors, but in recent years there's been a significant boom in the field of cyber security and commercial security.
The audience is varied. You network with other manufacturers and distributors, but there are also government officials, trade agents, wholesales, importers and exporters. Government authorities are completely represented with delegations from police forces, law enforcement, civil defence, military & armed forces, customs, utility services, airports, and ports. When it comes to decision-making powers, roughly 60% of visitors have a direct influence on purchasing and procurement decisions. The percentage is similar for the top or senior management, which translates to real opportunities to grow your professional network and realise business projects.
Intersec manages to keep a high degree of internationality, representing all major regions - Asia, Africa, Europe, the Americas, the UAE and the MENA (Middle East & North Africa) region.
Additional Value of Attendance
The conference track at Intersec is incredibly diverse, but the star is the Global Security Leader's Summit, which gathers all the global leaders in the security industry under one roof. This think tank is the guiding event that develops strategies for the future. The summit is held under the slogan 'Strategy, Foresight and Response for a Secure Homeland' – an ever relevant topic given the state of affairs and the developing war in Ukraine. There will be government authorities, policy makers, law enforcement, civil defence and private organisations.
The Global Security Leader's Summit is only one of the many conferences held during Intersec. There are also Protecting Future Connected Cities and Citizens, Agile First Responders, Cyber Security lab, Safeguarding Critical Infrastructure, and Kingdom of Saudi Arabia Focus Day.
Exhibitors have additional tools to generate business and make high-value contacts. A key example is the Premium Club geared towards select buyers and influence, who are truly invested in making purchases. The club's programme makes it possible for them to meet with desirable exhibitors in a structured and relaxed way. Exhibitors can also vouch for their most important customers to be able to join the Premium Club.
On the practical side of the programme, organisers provide visitors with a series of workshops. The Nexus Workshops are geared towards stakeholders tasked with managing the safety and security of a nation. The workshop stages provide a space to share bi-lateral knowledge, expertise and approaches to incident management before, during and post incident. Each day will consist of live demonstrations, interactive workshops, practical presentations and discussion sessions on any given topic. The first day is dedicated to Emergency Planning for Disasters. The Second Day is for Building an incident management response team. The final day covers Incident Prevention, Reporting and Investigation Workshop.
Past editions
Intersec 2023
17.01.2023 - 19.01.2023
120+
Participant countries
Intersec 2022
16.01.2022 - 18.01.2022
Intersec 2021
24.01.2021 - 26.01.2021
Cancelled because of COVID 19
Intersec 2020
19.01.2020 - 21.01.2020
60,000
SQ M of Exhibition Area
Intersec 2019
20.01.2019 - 22.01.2019
60,000
SQ M of Exhibition Area
How to get to Intersec

On Foot
Dubai Airport – not advisable
Global Village 1 Station – not advisable

By Car
Dubai Airport – 10 mins via Sheikh Rashid Rd/E11
Global Village 1 Station – 20 mins via Sheikh Mohammed Bin Zayed Rd/E311 and Al Ain - Dubai Rd/E66

By Public Transport
Dubai Airport – 15 mins via transport MRed
Global Village 1 Station – not available