Intersec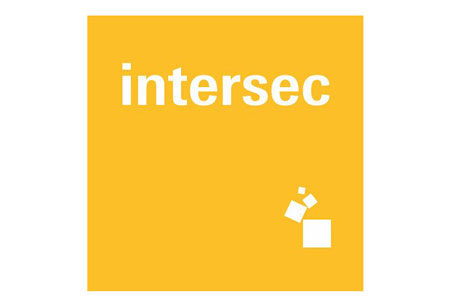 Intersec
UAE, Dubai
The Latest News on COVID
The COVID-19 pandemic forced Messe Frankfurt Middle East GmbH to cancel Intersec 2021 and move the event to a digital format. The virtual event was a success, but organizers are eager to get the international trade fair back to Dubai World Trade Centre in Dubai, UAE. Exhibitions and fairs are the best ways to build a business and reach new markets, and no pandemic can stop them. The 2022 edition has been confirmed for its customary dates in January - January 24th to January 26th. Organisers promise that the exhibition grounds will be in full compliance with local government directives on coronavirus. Expect only the very best protective measures in place.
A Brief Overview of Intersec
You won't find a bigger or better connected event serving the needs of the security, safety and fire protection sectors than Intersec. Organisers are quick to point out it's officially the largest annual trade fair of its caliber anywhere on the world. Intersec offers unparalleled opportunities for brands to grow and break into new markets. By its very nature, Intersec stimulates and speeds up product and technological innovation. As such, the event is a source of breakthroughs and solutions faced by the world.
Delegate all the tasks for your business trip to GETA ltd. We're well established and have a large network of properties in Dubai. Tell us a price and a number of rooms and you'll have a list with the top hotels close to Dubai World Trade Centre. Complete your hotel reservation for Intersec in no time and with no fuss. We have over a decade of experience in hotel accommodation for trade fairs and will help you out!
Why Your Visit Is Worth It
Intersec is the absolute best move you can make for your business as an exhibitor. You're able to network with the biggest players in the world. We're not saying this lightly as this trade fair is the home of the Global Security Summit. An exhibition booth at Intersec is a smart investment with a quick return. Take a look at the numbers.
1084 international exhibitors traveled from 56 countries
33,900 international trade visitors represented a total of 136 countries
1400+ delegates
1700+ government employees
Industry Relevance
Intersec graces the exhibition halls of Dubai World Trade Centre every single year in January and as such it represents the first important meeting for the security centre for the year. The trade fair has been in operation since 1999 and serves as a bridge between the East and West in terms of the technological advancements and best practices across security, safety and fire protection. Trade visitors gain access to the entire product assortment. You have gates, GPS, biometrics, monitoring systems, surveillance, CCTV, DVR, video management & analytics, authentication systems and so much more. As we've already mentioned, the Global Security Summit also takes place here, but the support program includes live demonstrations, webinars, the Future Security Summit and the Fire Conference.
Who Are You Going to Meet?
SIRA, NAFFCO, BOON EDAM, Dubai Police, DEREDUCK, Easten Middle East, Ejadah, IDIS Middle East & North Africa, Pelco and Avigilon are some of the companies that have exhibited at Intersec as recently as 2020. Manufacturers come from all sectors, but in recent years there's been a significant boom in the field of cyber security and commercial security. The audience is varied. Yes, you get to network with other manufacturers and distributors, but there are also government officials, trade agents, wholesales, importers and exporters. Close to 90% of all attendees have a certain degree of purchasing powers. Top management and C-Level professionals are always here. As far as internationality goes, 36% are traveling from GCC and 64% from across rest of the world.
Past editions
Intersec 2021
24.01.2021 - 26.01.2021
Cancelled because of COVID 19
Intersec 2020
19.01.2020 - 21.01.2020
SQ M of Exhibition Area
60,000
Intersec 2019
20.01.2019 - 22.01.2019
SQ M of Exhibition Area
60,000
INTERSEC 2018
21.01.2018 - 23.01.2018
SQ M of Exhibition Area
60,000
How to get to Intersec

On Foot
Dubai Airport – not advisable
Global Village 1 Station – not advisable

By Car
Dubai Airport – 10 mins via Sheikh Rashid Rd/E11
Global Village 1 Station – 20 mins via Sheikh Mohammed Bin Zayed Rd/E311 and Al Ain - Dubai Rd/E66

By Public Transport
Dubai Airport – 15 mins via transport MRed
Global Village 1 Station – not available
Hotels
Venue