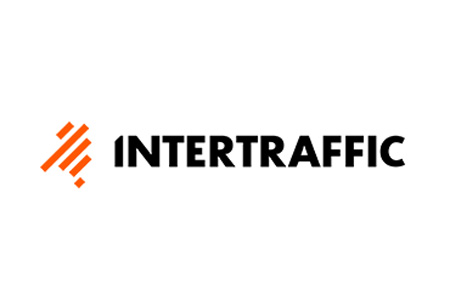 INTERTRAFFIC AMSTERDAM
Amsterdam, Netherlands
Book Hotel Online for INTERTRAFFIC AMSTERDAM
Book Now
Event Update
Good news for the global mobility industry—Intertraffic Amsterdam 2024 will be held between 16.04.2024 and 19.04.2024. Intertraffic will be hosted at the Amsterdam RAI in Amsterdam, the Netherlands. Currently, the Netherlands does not have travel restrictions or Covid-19 safety measures that attendees need to adhere to. Yet, they should note the maintaining regular hand hygiene and following the sneezing etiquette is highly advisable.
A Brief Overview of Intertraffic Amsterdam
Thousands upon thousands professionals involved in infrastructure, traffic management, smart mobility, road safety and parking arrive in Amsterdam, Netherlands to network, exchange know-how and generate sales leads at Intertraffic Amsterdam. The international exhibition for the traffic sector has distinguished itself as a first-rate cross-border platform for procurement with a product line-up that spans the entire value chain. Visitors discover innovations in urban planning, emergency systems, visualisation systems, road construction machinery, road vehicles, traffic lights and toll systems among many others.
Are you looking to book affordable hotels for Intertraffic Amsterdam? GETA ltd shows you the top hotel rates and makes reservations in a single business day. We know Amsterdam like the back of our hands and supply you with great hotels close to RAI Amsterdam. You're surrounded by public transport options and it takes you minutes to reach the exhibition grounds. Are you in a big group or travelling with a few people? We're able to accommodate you all. Do you need additional help with your business trip? GETA ltd has a comprehensive portfolio of bonus services like rent-a-car, booking meeting facilities and building your exhibition booth.
Why Your Visit Is Worth It
The opportunities to grow your professional network are not to be underestimated. The exhibition halls are filled with senior buyers, experts and mobility pioneers. You're able to exchange ideas and gain insights into the market at large. The costs you put into exhibiting are a great investment to generate qualified sales leads. Here are some of the most important data points from the last edition:
879 international exhibitors from 47 countries;

32,000+ international trade visitors from 134 countries;

14,000+ visiting companies;

8000 conference attendees;

100+ conference experts;

79 conference sessions;
Industry Relevance
Intertraffic Amsterdam is only one of many successful events under the Intertraffic banner, which has successfully launched additional exhibitions in Istanbul, Beijing, Mexico City and Jakarta. Not a bad track record for an event that's been held every two years since 1972. The official home for the event is Amsterdam RAI, which fills up with the top players, decision makers and experts in the industry.
This is in no small part thanks to the excellent conference program which features interactive theatre sessions, demos and presentations on a variety of subjects. Currently the topics on everybody's lips are big data, smart infrastructure, connected and automated driving. The show floor is broken into five main themes (infrastructure, traffic management, smart mobility, parking and road safety) and covers the entire top 50 global concerns.
A great part of the experience comes from the opportunity to experience technology with all your senses. Organisers have designated indoor and outdoor spaces, which provide visitors with great opportunities to watch demonstrations or participate in them. Thought leaders and key market leaders will run workshops. This way visitors have the opportunity to fully immerse themselves into the world of future mobility.
The pandemic has had an immediate effect on the subject of mobility and how to make different types of transportation safe. Intertraffic Amsterdam proves to be an essential part of the leading conversation, whose return in 2022 was a true triumphant return to form.
Who Are You Going to Meet?
There's not just one type of exhibitor or visitor, who can be categorised as a majority. The absolute best quality of Intertraffic Amsterdam is the diversity. Exhibitors run the stretch of manufacturers, importers, local agents for products in smart mobility, national, regional & local authorities such as Ministry of Infrastructure & Environment, Ministry of Economic Affairs, Directorate-General of Public Works & Water Management, research organisations and cross-sector trade associations in the field of mobility.
Visitors are even more numerous, but can be distilled to five fields - government, manufacturing, the IT industry, contracting and construction, and distribution & wholesale. That's not mentioning, of course, the specialists and experts in fields that come to talk at and attend the conference.
Additional Value of Attending
A major highlight and attraction for the event is the ITSUP, the event for smart mobility startups, which has been quite successful since 2018. The event has been travelling all around the world – Amsterdam, China and Indonesia. Startups are able to enjoy increased visibility during Intertraffic as you're guaranteed access to key players, who are able and interested in forging partnerships. Startups also benefit from inspiring and coaching sessions to get their operations off the ground. In addition, you're able to join the pitch battle and attract the attention of investors.
ITSUP is created for startups that are active within the traffic, automotive, ICT, security or telecom industry and are actively working on new mobility concepts.
The next highlight we have to discuss is the INTERTRAFFIC AWARDS that reward companies that are pushing mobility into the next century with groundbreaking ideas and innovations. Entries will be judged on originality, innovative value, practicality, sustainability, design, and technology. You're judged by a panel of five experts and industry leaders: Pieter Litjens, Director of Crow; Adam Hill, Editor of ITS International, Jorrit Weerman, CEO of Parking Network, Margriet Van Schijndel – de Nooij, Program Director Responsible Mobility at Tu Eindhoven, and Tom Stone, Editor of TTI and IVT.
There are three awards in total. The GREEN GLOBE AWARD honours work done in the service of sustainable transport systems. The USER EXPERIENCE AWARD is for hardware and software that is easy to use. The INSPIRATION AWARD is for groundbreaking work done in the fields of imaginative solutions to infrastructure assets.
The major information event at Intertraffic Amsterdam is the Summit, which runs a whole variety of speaking topics. The Intertraffic Summit brings in the most exciting speakers in the industry and cover all major areas of interest such as big data and mobility, cooperative connected and automated driving, mobility as a service, road construction & roadside equipment, road safety, smart sustainable infrastructure, tackling societal challenges, traffic management challenges and the state of urban parking. As a whole, the Summit acts as a source of inspiration, practice-oriented advice and knowledge exchange of the highest order.
Past editions
INTERTRAFFIC AMSTERDAM 2022
29.03.2022 - 01.04.2022
4 400
Exhibiting industry specialists
74%
of the attending were from abroad
82%
of the attending were decision-makers
90%
of the visiting will attend the next edition
70%
of the floor space for the next edition has been reserved
INTERTRAFFIC AMSTERDAM 2020
21.04.2020 - 24.04.2020
Cancelled because of COVID 19
INTERTRAFFIC AMSTERDAM 2016
05.04.2016 - 08.04.2016
How to get to INTERTRAFFIC AMSTERDAM

On Foot
from Amsterdam Centraal railway station it is an hour walk (4.5km) OR alternatively 26 min bike ride

By Car
from Amsterdam Centraal railway station = 16 min (6.4km)
from Amsterdam Airport Schiphol

By Public Transport
from Amsterdam Centraal railway station take M52 which will take you directly to the expo centre for 8 min (only 4 stops!)
from Amsterdam Airport Schiphol take train 5755 (Sprinter) for 2 stops to Amsterdam RAI Station and then walk another 8 min to the exhibition centre (a total ot 17 min journey)