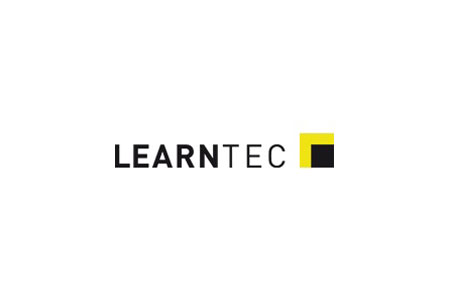 LEARNTEC
Karlsruhe, Germany
Event Update
LEARNTEC 2024 will be hosted in a face-to-face trade show format between 04.06.2024 and 06.06.2024. The hosting location will be Messe Karlsruhe and it will not incorporate Covid-19 safeguards. This is because of the country removing its pandemic-related limitations.
A Brief Overview of LEARNTEC
LEARNTEC invites you to Karlsruhe, Germany, to celebrate the latest innovations and practices in digital education in schools, universities and the workplace. The international trade fair pioneers advancements made in teaching and learning by embracing digital technologies and automation. It's also one of the biggest markets for education professionals to attend and opens doors to new markets. Editions are packed with incisive events and networking opportunities. Meet with peers, discuss new trends and interact with new technologies in a modern environment.
Book your hotel through GETA ltd and enjoy incredible savings. We send you only the best hotel rates for LEARNTEC no matter how big your budget is. You receive a room that not only saves you money, but places you very close to Messe Karlsruhe. The exhibition centre is only a short ride via public transport and you're guaranteed great access to buses. GETA ltd has it all – hotels, hostels, apartments all over Karlsruhe, Germany. We take charge of every aspect of your business trip and whatever questions you may have, there's a dedicated team at our offices ready to help. In addition, GETA ltd assists you in building exhibition stands and booking meeting facilities ahead of time!
Why Your Visit Is Worth It?
It all comes down to spectacular business and career opportunities at LEARNTEC, because it's one of the most important procurement platforms in the digital education sector. You have much to gain in terms of sales and reaching new markets. Exhibiting is worth it when you look at the level of buyers you'll meet. Earn back all costs on the first day and generate buzz. Product just flies off the shelf. LEARNTEC boasts high numbers when it comes to attendance:
370 exhibitors from 19 countries
11,000 education experts
Industry Relevance
LEARNTEC is an annual congress and trade fair for education and information technology, which has been taking place since 1992 at the Messe Karlsruhe in Germany. It is a leading international platform that connects experts and professionals from the education and knowledge industries. The fair showcases the latest trends and developments in the digitalization of education, and serves as an important meeting point for industry players and academia.
With a focus on digital education, LEARNTEC is an essential event for businesses and public institutions looking to integrate innovative solutions in their education programs. The fair is organised into four main sectors: Education Management, E-Learning Content, Hardware Equipment, and Knowledge Management. Each sector presents new and cutting-edge solutions in their respective fields. Additionally, three topic areas provide further insights and discussion on digital education and training.
The School topic area focuses on presenting a range of digital learning solutions for schools, highlighting the ways IT technologies can be integrated into traditional classroom settings. The University topic area is geared towards providing insights and innovative solutions for university data centre managers, IT managers, and teaching staff. Finally, the Corporate topic area is dedicated to exploring the most suitable e-learning solutions for businesses and large corporations, covering everything from web-based training (WBT) to the use of smart media.
Further education is impossible without the use of digital technologies, which is precisely where LEARNTEC comes into play. Buyers and experts are able to fully explore emerging technologies and their potential to improve the way knowledge is imparted. Technologies you'll see on the floor include:
Blended learning solutions
Learning management systems (LMS)
Web-based training (WBT)
Computer-based training (CBT)
Smart media
Knowledge services
Training for top and middle management
LEARNTEC is also co-located with another event called New Work Evolution, which explores the future of work and how it is changing in response to technological advancements. Together, these events offer a comprehensive overview of the latest trends and developments in the digital education and knowledge industries, making it a must-visit event for professionals in these fields.
Who Are You Going to Meet?
The exhibitor portfolio spans a great variety of companies that together create a 360-degree deep dive into technology trends: German Red Cross, Lemon Systems, AR2VR, Climate School, the German Alliance for Education, Azubinet, Frentix, Fujitsu Technology Solutions, IServ, kaltura and Rapidmooc. Exhibitors span all levels of education. In fact, one of the fastest growing groups is companies offering products and services for digital learning in schools.
As a result, LEARNTEC has cultivated a truly diverse professional community boasting partners, experts, multipliers and media partners. The trade fair primarily appeals to school principals, school media advisors, superintendents, professionals in education at district or federal state level, data centre managers, IT managers and university teachers.
Satisfaction remains at an all-time high as around 92% of visitors respond favourably to returning to LEARNTEC and recommending the trade fair to others. That's good news for exhibitors looking to foster long-lasting partnerships. It's also crucial to mention that around 85 % of the trade visitors are decision-makers.
Additional Value of Attending
Supplement your product launches and networking with LEARNTEC's exceptional information programme complete with exhibitor presentations, keynote speeches and panel discussions. The crown jewel of the programme is the LEARNTEC Convention. This unique platform brings together highly qualified international speakers from the realms of business and academia to discuss the latest topics and put forward solutions related to digital education and e-learning.
One of the unique features of the convention is the links between the trade fair and the convention, which give participants the opportunity to interact with experts about learning trends and digital education. With over 341 exhibitors from 15 different countries at hand, the LEARNTEC Convention offers attendees the chance to find the right e-learning provider for their needs and get expert advice.
The convention's topics and discussions can be implemented directly in the trade fair, making it an ideal opportunity to learn about the theory and see best practice examples in action. With such a wide cross-section of exhibitors, participants can implement their individual projects in a way that meets the specific needs of their target groups. As an exhibitor, you're empowered to discuss the work you do in greater detail and attract potential investors more easily.
Past editions
LEARNTEC 2023
23.05.2023 - 25.05.2023
20%
Increase in visitor attendance compared to 2022
LEARNTEC 2022
31.05.2022 - 02.06.2022
LEARNTEC 2020
28.01.2020 - 30.01.2020
20,000
SQ M of Exhibition Area
LEARNTEC 2019
29.01.2019 - 31.01.2019
20,000
SQ M of Exhibition Area
LEARNTEC 2018
30.01.2018 - 01.02.2018
20,000
SQ M of Exhibition Area
How to get to LEARNTEC

On Foot
Flughafen Karlsruhe/Baden-Baden – not advisable
Karlsrubhe Hauptbahnhof - not advisable

By Car
Flughafen Karlsruhe/Baden-Baden – 37 mins via A5 and B36
Karlsrubhe Hauptbahnhof – 15 mins via B36

By Public Transport
Flughafen Karlsruhe/Baden-Baden – not advisable
Karlsrubhe Hauptbahnhof – 20 mins via S7 and 106