Marmomac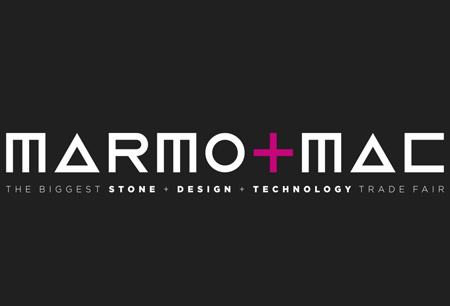 Marmomac
Italy , Verona
The 2022 edition of Marmomac will be a live event on the dates of 27 September to 30 September. The venue of choice is the Veronafiere in Verona, Italy. The Veronafiere adheres to the highest standards of hygiene and safety to date. As such, expect strict, comprehensive COVID-19 prevention measures.
A Brief Overview of MARMOMAC
MARMOMAC is the international trade fair dedicated to the natural stone and marble industry, which sees participation from major corporations and brands from around the world. The event covers every industry level from raw material, semifinished and finished products to processing machinery and technologies. Held in Verona, Italy, it's one of the definitive platforms for deals, education, and innovation! You meet all your business needs in a friendly environment.
When it comes to putting together a work trip, GETA ltd is at the forefront of affordable rooms. We work with numerous hotels in Verona and can produce a business travel booking that's fully tailored to your budget, taste, and size of party. Book hotel rooms for MARMOMAC through us, and you save yourself time and effort. Not to mention we always seek to place you close to Fiera di Verona exhibition centre, so you don't lose any valuable time commuting.
Why Your Visit Is Worth It
We don't just announce MARMOMAC to be a definitive marketplace for natural stone. We also back this claim up with hard data. These are the numbers released by organizers for the previous edition, and they will convince you why it's important to exhibit here:
1600+ international exhibitors from 55 countries showcased at the event;
68,000+ international trade visitors from 150 countries made the trip;
80,000+ square metres of exhibition space used.
Industry Relevance
MARMOMAC is an old brand that's been going strong for close to sixty years. The annual fair was first held in 1961 at the Fiera di Verona, which has been its home for all this time. It's allowed for the format to establish a strong legacy and, as a result, give legitimacy to exhibitors that have a history showcasing at the event. The reason why MARMOMAC has survived for this long is that it's always given a comprehensive overview of the entire processing chain. Exhibitors display the latest in chemical products, abrasives, stone working machines, finished marble, tools and other equipment. Apart from this wealth of products, the fair runs an incredible support program that has events like the Italian Stone Theatre and Best Communicator Award.
Who Are You Going to Meet?
Although once a centre for Italian industry, MARMOMAC has fully embraced its international nature, with the last several years registering consistent growth in trade visitors from outside Italy. Over 60% of all attendees fly in from abroad. The same ratio is observed within exhibitors. As far as nationalities go, half the traffic to the fair is from the European Union with the rest representing countries like Japan, South Korea, China, and the United States. Then there's the question to which part of the industry visitors belong. MARMOMAC welcomes consultants, designers, producers of materials, construction companies, property companies, research institutes and universities, hire of processing machinery, and machinery and technology producers.
Past Editions
2021 Edition
The 2021 edition of Marmomac served as the natural stone sector's restart symbol. The rendition took place at Verona Fiere as a face-to-face exhibition between September 29th and October 2nd, 2021. Marmomac 2021 included the latest COVID-19 safety measures, such as presenting health certificates. A total of 756 exhibitors and approximately 30 000 visitors attended the fair. Many of the participants opted to visit in person, including travelling despite the restrictions. Due to this intent, visitors from 120 countries attended the fair. The edition also debuted several new event additions such as the Marmomac Talks corner.
Past editions
Marmomac 2021
29.09.2021 - 02.10.2021
60,000
SQ M of Exhibition Area
30 000
Approximate # of Visitors
Marmomac 2020
28.10.2020 - 30.10.2020
Edition was held digital to prevent the fast spread of COVID-19.
Marmomac 2019
25.09.2019 - 28.09.2019
80,845
SQ M of Exhibition Area
MARMOMACC 2018
26.09.2018 - 29.09.2018
80,845
SQ M of Exhibition Area
MARMOMACC 2017
27.09.2017 - 30.09.2017
80,845
SQ M of Exhibition Area
How to get to Marmomac

On Foot
Valerio Catullo Airport – not advisable
Verona Porta Nuova – 20 mins via Viale della Fiera

By Car
Valerio Catullo Airport – 15 mins via Via Roveggia
Verona Porta Nuova – 5 mins via Viale del Piave

By Public Transport
Valerio Catullo Airport – 50 mins via transport 24
Verona Porta Nuova – 10 mins via transports 21, 22 or 61
Hotels
Venue