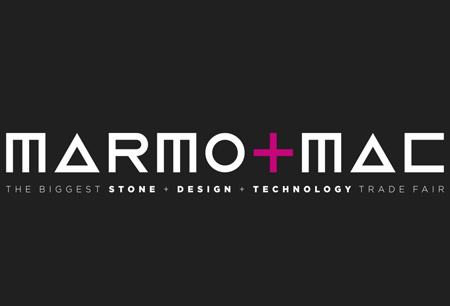 Marmomac
Verona, Italy
Update
The 2024 edition of Marmomac will be a live event between the dates 24.09.2024 and 27.09.2024. The venue of choice is the Veronafiere in Verona, Italy. The Veronafiere will not have strict, comprehensive COVID-19 prevention measures in place due to the removal of the domestic restrictions.
A Brief Overview of MARMOMAC
MARMOMAC is the international trade fair dedicated to the natural stone and marble industry, which sees participation from major corporations and brands from around the world. The event covers every industry level from raw material, semi-finished and finished products to processing machinery and technologies. Held in Verona, Italy, it's one of the definitive platforms for deals, education, and innovation! You meet all your business needs in a friendly environment.
After you've reserved exhibition space at MARMOMAC, it's time to book hotel rooms for your stay in Verona. GETA ltd sends exhibitors all over the world and provides affordable accommodation for trade shows at any price point. We believe all businesses should be able to attend trade events and we supply our clients with the most affordable hotel rates for MARMOMAC. Our agents are here to consult and make your reservation within record time. Hotels, hostels and apartments – we have them all in our large database. Stay in hotels close to the Fiera di Verona exhibition centre and cut costs significantly. GETA ltd has developed a sizeable portfolio of travel services for every occasion!
Why Your Visit Is Worth It
MARMOMAC remains the definitive marketplace for natural stone. Not just in Europe, but in the world. As such, the sky's the limit when it comes to the business connections you make and the deals you close. The expenses are well worth it when it comes to gaining access to the big markets in all continents. Although the pandemic has forced MARMOMAC to return in a smaller format, it still proves its importance. Here are the numbers from its first post-pandemic edition:
756+ international exhibitors from 39 countries showcased at the event;

30,000+ international trade visitors from 120 countries made the trip;

60,000+ square metres of exhibition space used including outdoor areas
Industry Relevance
MARMOMAC is an old brand that's been going strong for close to sixty years. The annual fair was first held in 1961 at the Fiera di Verona, which has been its home for all this time. It allowed for the format to establish a strong legacy and, as a result, give legitimacy to exhibitors that have a history showcasing at the event. The reason why MARMOMAC has survived for this long is that it's always given a comprehensive overview of the entire processing chain.
Exhibitors display the latest in chemical products, stone working machines, finished marble, tools, abrasives and other equipment. The indoor exhibition halls are perfectly curated for trade visitors to discover what they need and the four outdoor areas are a must in order to inspect blocks, slabs and large processing machinery up close and personal. Purchasing is the main order of business and exhibitors easily boost sales numbers. If you have a new product or machine to launch, there's no better platform to give it that extra push than MARMOMAC.
Who Are You Going to Meet?
Although once a centre for Italian industry, MARMOMAC has fully embraced its international nature, with the last several years registering consistent growth in trade visitors from outside Italy. Over 60% of trade visitors travel from abroad and during the pandemic this percentage has fallen to just over 48%. More than enough to enter markets in the European Union as well as the Middle East, Japan, South Korea, China, India, Brazil and the United States. The level of internationality is consistent with exhibitors as well. Post pandemic, 43% of exhibitors are foreign nationals.
Then there's the question to which part of the industry visitors belong. MARMOMAC welcomes consultants, designers, producers of materials, construction companies, property companies, hire of processing machinery, research institutes, universities, and machinery & technology producers. They all come to see the latest from brands like COSTA PAOLO & C. S.N.C., G.R. MARMI S.R.L., ANNA GIANSANTI S.R.L., MARIMAR S.R.L., TORRESAN TRAVERTINO, MOCA STONE SA, SEZGIN MARBLE and CAVA SAN PIETRO – GRUPPO EUROBUILDING S.P.A.
Additional Value of Attending
The pandemic has kicked off a new chapter for MARMOMAC – the digital platform Marmomac Plus. With travel restrictions and costs currently still high, organisers look into other ways to keep conversations going and strengthen the relationships between business players. Being online just makes perfect sense to receive industry news as well as boost visibility all year round. It's so easy to set up a profile and benefit from the exposure. All your products, projects and events will be easily discoverable by other members. Marmomac Plus also helps you in reaching out to buyers and scheduling meetings ahead of time!
MARMOMAC dominates not just as a B2B procurement platform, but also as a leader within all relevant sectors through superior knowledge sharing. The support programme is not to be missed for the world. Organisers promise seminars, presentations, talks and lectures from top-rate experts and speakers. The topics span the entire value and leave no stone unturned. Whether you want to further your training or track market trends, there's something for everyone here. Plus now that there's the virtual portal, digital events have become expected starting with Marmomac ReStart and followed by the Marmomac Talks event in May 2021 and the Marmomac 2021 conferences.
MARMOMAC sets up special architect and designer installations to highlight their creative work and the Italian Stone Theatre impresses visitors every single edition. Finally, we have to mention the Icon Award and Best Communicator Award for their significance in celebrating the successes in the industry over the previous year.
Past editions
Marmomac 2023
26.09.2023 - 29.09.2023
76 000+
m2 of event space
68.5%
of exhibitors were from abroad
66%
of visitors were from abroad
10%
increase in visitor attendance compared to 2022
Marmomac 2022
27.09.2022 - 30.09.2022
132
Participant countries
63%
of participants were from abroad
60.5%
of exhibitors were from abroad
Signified a return to pre-pandemic attendance levels
Marmomac 2021
29.09.2021 - 02.10.2021
60,000
SQ M of Exhibition Area
30 000
Approximate # of Visitors
Marmomac 2020
28.10.2020 - 30.10.2020
Edition was held digital to prevent the fast spread of COVID-19.
Marmomac 2019
25.09.2019 - 28.09.2019
80,845
SQ M of Exhibition Area
How to get to Marmomac

On Foot
Valerio Catullo Airport – not advisable
Verona Porta Nuova – 20 mins via Viale della Fiera

By Car
Valerio Catullo Airport – 15 mins via Via Roveggia
Verona Porta Nuova – 5 mins via Viale del Piave

By Public Transport
Valerio Catullo Airport – 50 mins via transport 24
Verona Porta Nuova – 10 mins via transports 21, 22 or 61