METS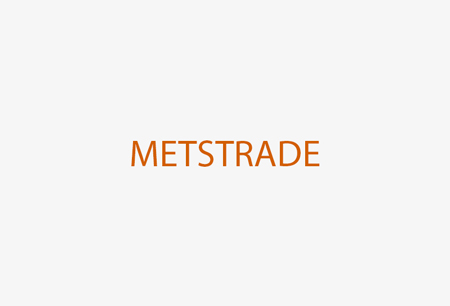 METS
Netherlands , Amsterdam
Covid-19 Update
All aboard for the 2022 edition of the METSTRADE, the marine equipment trade show. The live edition has been scheduled for November 15th to November 17th 2022, at Amsterdam RAI in Amsterdam, the Netherlands. The organisers are committed to the health and safety of attendees, so coronavirus prevention protocols will be in effect. This includes a strict 3G entry regulation as well as social distancing and mandatory mask-wearing.
A Brief Overview of METSTRADE
Want to inform yourself on what's new in the world of maritime machinery? Every yacht builder and naval architect is set to come to METSTRADE – a major international trade show for several sectors and industries. The event is staged in Amsterdam, Netherlands, and covers the entire value chain from materials and systems to marine equipment. It's the definitive platform for purchasing and innovation in Europe – a must-have on your business travel calendar!
Spare yourself the time and effort hunting down hotel rooms on your own and leave all the research to GETA ltd. We work with a large database of hotels in Amsterdam and locate the most fitting choices based on your price range, taste in accommodation and choice of location. Book hotels close to RAI Amsterdam, so you don't have to lose additional time in commuting. We even give you exact information on which routes and public transport are best to use given your location!
Why Your Visit Is Worth It
METSTRADE occupies a very strong position in the maritime equipment sector with a slight focus on the leisure industry. You don't find a better market to position your products, because it's one of the most diverse and biggest events on the scene. Check out the attendance data from last year:
1500+ international exhibitors from 51 countries showcased at the event;
26,000+ international trade visitors from 121 countries made the trip;
325 pavilions at the Super Yacht section.
Industry Relevance
METSTRADE is known under other names as well. It's often shortened to METS, which stands for the MARINE EQUIPMENT TRADE SHOW. This successful brand has been running annually at RAI Amsterdam since 1988 and has managed to gain a lot of traction in the industry. Now it's an authority on the sector and often the first place where the latest models of boats and yachts are showcased for the first time alongside other innovations. The product portfolio is comprehensive as the exhibition area is dedicated to propulsion, security equipment, ship fittings, boat accessories, boat electronics, boat equipment, communication equipment, navigation, paints, ship furniture and sail clothes. Open to professionals only, METSTRADE offers a wide mix of events such as social events, partner events, knowledge stages and special showcases.
Who Are You Going to Meet?
It's not going to come as a surprise that METSTRADE is predominantly a European affair. The largest portion of visitors (88%) are European in origin and top countries outside the Netherlands include France, Germany, Italy, and the United Kingdom. Trade visitors tend to be decision makers in their majority (72%) and come from all levels of the industry—dealers and retailers, distributors, importers and exporters, manufacturers, naval architects, yacht designers, interior designers, boat engineers, consultants, and marina management. If we're to look at exhibitors, we see a sizeable shift in the internationality with 87% of all exhibitors coming from outside the Netherlands. The countries with their own pavilions include Sweden, Germany, the United States, Turkey, Canada, Italy, Australia, and France, among others.
Past Editions
2021
METSTRADE took place as a live trade fair with strict Covid-19 safety measures in place. The hosting location, Amsterdam RAI, featured precautions such as social distancing and mandatory face masks. The edition received 11.936 industry professionals from 63 nations, including 8.459 visitors and 3.477 exhibitors.
Past editions
METSTRADE 2021
16.11.2021 - 18.11.2021
METSTRADE 2020
17.11.2020 - 19.11.2020
Cancelled because of COVID 19
METSTRADE 2019
19.11.2019 - 21.11.2019
METSTRADE 2018
13.11.2018 - 15.11.2018
How to get to METS

On Foot
from Amsterdam Centraal railway station it is an hour walk (4.5km) OR alternatively 26 min bike ride

By Car
from Amsterdam Centraal railway station = 16 min (6.4km)
from Amsterdam Airport Schiphol

By Public Transport
from Amsterdam Centraal railway station take M52 which will take you directly to the expo centre for 8 min (only 4 stops!)
from Amsterdam Airport Schiphol take train 5755 (Sprinter) for 2 stops to Amsterdam RAI Station and then walk another 8 min to the exhibition centre (a total ot 17 min journey)
Hotels
Venue