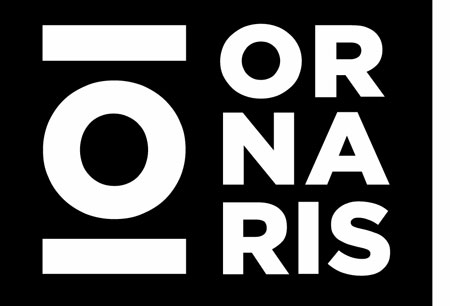 ORNARIS
Bern, Switzerland
Event Update
The dates for the next edition of ORNARIS are set between 14.01.2024 and 16.01.2024. The event will take place at the BERNEXPO in Bern, Switzerland, as a face-to-face trade show. COVID-19 prevention measures, such as social distancing and mandatory mask wear, will not be implemented at the event to Switzerland removing its pandemic-related restrictions.
A Brief Overview of ORNARIS
ORNARIS concerns itself with the achievements, innovations and design breakthroughs in retail and consumer goods. We're certainly spoiled for choice when it comes to shopping and ORNARIS brings visitors a wealth of products ranging from interior design and jewellery to stationery and skincare. With an emphasis on Swiss-made brands, the international trade show is a magnet for manufacturers at all levels and an ever-growing dedicated following among buyers.
Book hotels for ORNARIS early and have first pick from the top hotel rates in Bern. GETA ltd is experienced in providing hotel accommodation for trade shows and accommodates groups of all sizes. Tell us your budget and leave the rest to us. Within a business day, you receive a list of all suitable hotels close to BERNEXPO for the ultimate experience. You're located minutes away on foot and have access to public transport. GETA ltd helps you cut down on travel costs and assists you every step of the way.
Complement your hotel reservation for ORNARIS with one of our many bonus services! We're on standby to assist you with airport transfers and reservations for meeting rooms ahead of time.
Why Your Visit Is Worth It
If you require more reasons as to why you should book an exhibition stand at ORNARIS, then get a good look at the numbers. ORNARIS is the primary event of its kind in Switzerland and exerts a large influence in Northern Europe. It's the best way to make a name for your company on the European market and connect with end consumers. There are many reasons to choose ORNARIS and here we list some of the most obvious ones. This is from January 2023:
115 international exhibitors

3600 international trade visitors
Industry Relevance
ORNARIS serves as an effective retail platform for exhibitors to showcase innovations, trends and a wide range of useful and beautiful products across numerous categories from house and home to personal care and gift giving. Since its inception in 1973, ORNARIS has established itself as a vital event in the retail trade, attracting both Swiss and international exhibitors and drawing the attention of trade visitors seeking the latest in creativity and innovation.
In order to keep up with the fast pace of product development, editions are held twice a year, in February and August, at BERNEXPO in Bern, Switzerland. This schedule provides an opportunity for retailers to explore and source products for the upcoming seasons. ORNARIS is known as the "mecca of the retail industry," reflecting its importance as a meeting place for professionals and a hub of new ideas and designs for the living, décor, and accessories sectors.
One of the distinguishing features of ORNARIS is its elaborate showcase of Swiss-made products. Alongside international exhibitors, the trade show places a special emphasis on promoting Swiss craftsmanship and innovation. Products that bear the Swiss Made signet, denoting their 100% Swiss origin, are highlighted and celebrated. Swiss-made products carry a certain level of quality and expectation that make them sought after. The focus on Swiss-made products underscores the commitment to quality and precision that Switzerland is renowned for.
ORNARIS attracts a diverse range of exhibitors, ranging from market leaders to emerging talents and small entrepreneurs. The show floor is organised into eight categories:
sweet home (kitchen and living room furniture and accessories)

flower garden (planters, lanterns, mirrors, indoor plants)

cool chic (jewellery and fashion)

good giving (handcrafted gifts, arts and crafts)

paper planet (stationery items)

creative fun (DIY, toys, hobby items and games)

gourmet world (sustainable foods and beverages)

beauty power (skincare, beauty and mindfulness products)
Each category offers a comprehensive display of products and trends, providing visitors with a curated journey through the most important developments and emerging artists in the industry. The exhibition program at ORNARIS is further enhanced by special shows that add an extra layer of excitement and inspiration. These shows serve as platforms for exhibitors to present their highlights and captivate the audience with unique displays and installations.
Who Are You Going to Meet?
As an exhibitor, you're in the right place to grow your professional network. ORNARIS opens its doors to trade visitors only, so this means you'll talk to representatives of retail chains, boutiques, department stores and e-commerce companies. Visitors attend in order to take a good look at the current offers, take a look at the big trends taking shape and place orders. Most visitors tend to have decision-making power when it comes to purchasing, whether that's full or advisory power.
The audience is mostly made of Swiss nationals, but you also network with professionals from all over North & Western Europe.
Additional Value of Attending
The addition of the "CHOSEN FOR YOU" show format provides inspiration for cross-selling and assortment design. Despite being in its second year, this new addition has received solid praise from buyers, who discovered products easily. "CHOSEN FOR YOU" is located in five cross-departmental zones and there are five trend colours and themes so that each zone has its distinctive, unique look. Most recently these were Viva Magenta, Digital Lavender, Calling Blue, Soft Beige and Orange on Fire. Being featured here comes with higher interest and increase in qualified sales leads. No one can resist a colourful island.
In 2023, organisers debuted the ORNARIS AWARD, which honoured the best three product presentations. The jury consisted of four members - Martina Unternurer, Loraine Berthold, Daniela Iff and Michel Hueter, who had the unenviable task to visit and assess all stands and productions in one day. Discussions revolved around the overall appearance, the presentation of the individual products and highlighting the innovations and bestsellers.
According to Michel Hueter, founder of the agency "Enabling.Design.Collaborations," picking the winners was hard, because the quality of the providers was just so high. The exhibitors showed great skill in staging the products and were convincing with creativity instead of costly stand design. Winners receive additional distinction during ORNARIS, which further translates into interest from the show's top buyers. You definitely don't want to fall behind the pack, so give it your all next edition!
Past editions
ORNARIS 2023
20.08.2023 - 22.08.2023
ORNARIS 2023
12.02.2023 - 14.02.2023
ORNARIS 2022
14.08.2022 - 16.08.2022
ORNARIS 2021
22.08.2021 - 24.08.2021
29,000
SQ M of Exhibition Area
ORNARIS 2019
18.08.2019 - 20.08.2019
29,000
SQ M of Exhibition Area
How to get to ORNARIS

On Foot
Bern Airport – not advisable
Bern Hbf – 37 mins via Breitenrainstrasse

By Car
Bern Airport – 22 mins via A6
Bern Hbf – 10 mins via A1

By Public Transport
Bern Airport – 47 mins via 40
Bern Hbf - 20 mins via 21