ORNARIS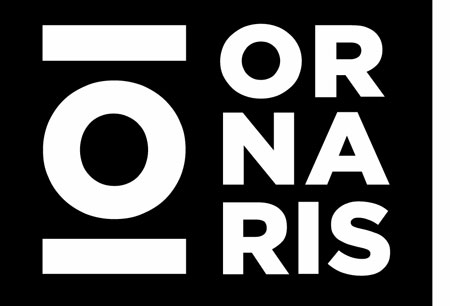 ORNARIS
Switzerland , Bern
The dates for the next edition of ORNARIS are set between January 16, 2022, and January 18, 2022. The event will take place at the BERNEXPO in Bern, Switzerland, as a face-to-face trade show. COVID-19 prevention measures, such as social distancing and mandatory mask wear, will be implemented at the event. Attendees should be aware that they must maintain a social distance of 1.5 metres and wear masks in enclosed spaces due to the safety regulations.
ORNARIS brings you in a world of beauty where design and functionality intersect with high aesthetic. Held in Zurich, Switzerland, for three days were over 420 exhibitors meet to showcase the newest innovations and trends in the arts, gifts, beauty and wellness sectors. It's expected for over 11,000 visitors to stop by, so make sure your travel arrangements are in order with GETA ltd.
GETA ltd makes sure you receive accommodation that remains within your price range at all times and positions you closely to the event, so you don't have to waste time on commuting. This gives you many advantages when it comes to claiming the best products for yourself. If you plan to make multiple purchase, a strategic location is valuable and GETA ltd can give you that edge. This way you can easily meet your needs at the ORNARIS exhibits, which feature everything from consumer technology and interior decoration to arts, cosmetics, jewellery, spa products, gardening and home accessories.
ORNARIS is your one-stop to change the look of your home and GETA ltd is here to take charge of your online booking.
Past Editions
2021 Edition
ORNARIS 2021 occurred between 22.08.2021 and 24.08.2021 as a face-to-face exhibition. The trade fair took place at the Bernexpo in Switzerland. The venue feature the latest Covid-19 prevention measures, such as the mandatory use of face masks in indoor spaces. The edition received approximately 4500 trade visitors and 200 exhibitors.
Past editions
ORNARIS 2021
22.08.2021 - 24.08.2021
29,000
SQ M of Exhibition Area
ORNARIS 2019
18.08.2019 - 20.08.2019
29,000
SQ M of Exhibition Area
How to get to ORNARIS

On Foot
Bern Airport – not advisable
Bern Hbf – 37 mins via Breitenrainstrasse

By Car
Bern Airport – 22 mins via A6
Bern Hbf – 10 mins via A1

By Public Transport
Bern Airport – 47 mins via 40
Bern Hbf - 20 mins via 21
Hotels
Venue