Paperworld Middle East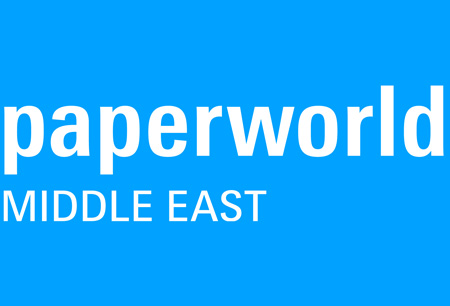 Paperworld Middle East
UAE , Dubai
Book Online for Paperworld Middle East
Book Now
Event Update
Here are the latest updates concerning Paperworld Middle East 2022. The event will take place as an in-person edition in November 2022. The new dates are from November 15th until December 17th. The exhibition grounds at Dubai World Trade Centre will put in place state-of-the-art health and safety protocols. Protocols such as the 3G entry policy will be among the installed safeguards. Attendees must present documents such as immunisation passports or proof of recovery before being admitted.
Introduction
Covering the variety of stationery, office accessories and office equipment, Paperworld Middle East is a lively international exhibition with a growing following with every new iteration. Dubai, UAE serves as the host with a projected participation of 300 exhibitors and close to 7000 trade visitors. Don't be the last to book their hotel stay and take advantage of GETA ltd. Our flexible services finds the most attractive deals for you! Your hotel booking for Paperworld Middle East waits for you and is ready to finalize as early as tomorrow. All you have to do is tell us what your budget looks like, how many are travelling and choices in location.
GETA ltd has an established network of hotels in Dubai, making the research and price comparison easy. With accommodation sorted, you can focus on the matter at hand – the programming at Paperworld Middle East. It's a great platform to break into the Middle East as a market and you'll find a rich representation of products: office supplies, school articles, wrapping paper, gift articles and party articles.
Past Editions
2021
Paperworld Middle East 2021 was hosted as a face-to-face exhibition at the Dubai World Trade Centre. The edition featured Covid-19 safety measures such as mandatory face masks due to the pandemic. Despite this, the event received 5,182 visitors and 200 exhibitors from 106 countries.
Past editions
Paperworld Middle East 2021
14.12.2021 - 16.12.2021
Paperworld Middle East 2020
09.03.2020 - 11.03.2020
Cancelled because of COVID-19.
PAPERWORLD MIDDLE EAST 2019
18.03.2019 - 20.03.2019
PAPERWORLD MIDDLE EAST 2018
27.02.2018 - 01.03.2018
How to get to Paperworld Middle East

On Foot
Dubai Airport – not advisable
Global Village 1 Station – not advisable

By Car
Dubai Airport – 10 mins via Sheikh Rashid Rd/E11
Global Village 1 Station – 20 mins via Sheikh Mohammed Bin Zayed Rd/E311 and Al Ain - Dubai Rd/E66

By Public Transport
Dubai Airport – 15 mins via transport MRed
Global Village 1 Station – not available
Hotels
Venue