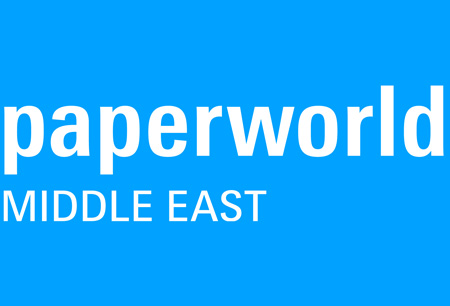 Paperworld Middle East
Dubai, UAE
Book Hotel Online for Paperworld Middle East
Book Now
Event Update
Paperworld Middle East 2024 will be hosted as a live trade fair in the Dubai World Trade Center between 12.11.2024 and 14.11.2024. The event site will not include Covid-19 safety measures due to the removal of the country's pandemic-related limitations.
A Brief Overview of Paperworld Middle East
Paperworld Middle East is the only international trade fair for paper, office supplies and stationery in the MENA region that matters. It has the reputation as a first-rate procurement platform and for good reason. It's unrivaled in size and reveals the hottest, high-quality products on the market as of today. We're talking writing and drawing instruments, school supplies, gifts, packaging and all kinds of paper products. Paperworld Middle East creates wonderful conditions to engage with the Italian market and see the entire Middle Eastern region represented.
The earlier you get a hotel booking for Paperworld Middle East the better. Thousands travel from all over the world to Dubai to participate and good hotels are in high demand. GETA ltd is your guide to the best deals in the city. We have hundreds of hotels and apartments available in our network and accommodate all budgets. Do you want to minimise expenses? Or do you prefer the best of the best? We create the perfect travel experience. Book the right hotel close to Dubai World Trade Centre within hours.
In addition to hotel accommodation for Paperworld Middle East, GETA ltd has a lot more services to offer. Come to us to book rent-a-cars, meeting rooms or a private transfer from the airport.
Why Your Visit Is Worth It
You can't lose with a business trip to Paperworld Middle East. The international trade fair opens its gates to the entire world of office products and stationery. Exhibitors easily earn back all travel expenses and fees within the first hours of their attendance. That's the power of Paperworld Middle East to connect you to the right kind of buyer.
You return home with an influx of sales leads. Despite the pandemic, organisers report solid attendance numbers. The industry is ready to recover:
219 international exhibitors from 36 countries
9266 trade visitors from 116 countries
96% increase in international visitors
Industry Relevance
Paperworld Middle East, founded in 2011, is a highly significant international trade fair dedicated to paper, office supplies and stationery. Held annually at the Dubai World Trade Centre (DWTC), it serves as a platform for trade visitors to explore the latest product news and trends across all segments of the industry. The fair's comprehensive range of offerings. The product range captures the entire value under one roof in four distinct segments: stationery supplies, arts & crafts supplies, school supplies and office supplies.
As a crucial meeting point, pulse generator, and order platform, Paperworld Middle East caters to wholesalers, retailers and buyers from national and international companies. It serves as the gateway to markets in the Middle East, Africa and the Indian subcontinent. The fair provides a unique opportunity for distributors and retailers to connect, discover new products and engage with suppliers from around the world.
One of the key advantages of participating in Paperworld Middle East is the exposure to new customers, business opportunities and potential distributors in the Middle East and Africa markets. The fair's co-location with the Gift & Lifestyle Middle East exhibition further enhances its value, providing synergistic benefits and expanding the reach of participants. By capitalising on this powerful combination of shows, exhibitors can maximise their visibility and broaden their market presence.
Moreover, Paperworld Middle East offers valuable market insights, enabling participants to stay ahead of their competition. Attendees can gain access to the latest industry trends, developments, and research findings, ensuring that they remain at the forefront of their respective sectors.
The fair is complemented by various forums and events, including the Green Office Forum, which was established in 2012. This forum serves as a platform to showcase environmentally friendly office products, aligning with the industry-wide trend towards sustainability.
Who Are You Going to Meet?
The quality of exhibitors is undeniable thanks to the participation of companies like Main Paper, Roco, YOLO, GiGis, Farook International Stationery, Leeno, IPM, ErichKrause, Campap, LINC, The Navigator Company, SIVO Nataraj and Luxor. Exhibitors travel all the way from Australia, Germany, Poland, Italy, Spain, Turkiye, Monaco, Serbia, Sri Lanka and Thailand to attend.
Satisfaction rate among exhibitors is consistently high due to the increased interest in new products as visitors are looking to find new suppliers and source new products. Over 90% of trade visitors have met their professional goals. In terms of professional backgrounds, these are the six major groups in attendance:
Retailers: large department stores, hypermarkets, supermarkets, grocery stores, online retailers, specialist retailers like bookshops, office supplies and stationery shops, hobby stores, DIY and arts & crafts stores and toy stores
Wholesale trade: wholesalers, distributors and traders of office supplies, stationery, gifts, toys and games
Corporate & Commercial End-Users: small and medium sized businesses with basic office needs, large multi-national organisations requiring extensive office supplies
Schools & Educational Institutes: schools, universities, colleges, learning institutes, kindergartens, childcare centres, and all other types of educational institutes
Buyers of Corporate Gifts: government entities, banks, insurance and pharmaceutical companies, agencies requiring branded or high event gifts for their clients, and hospitality industry professionals, whether suppliers, hotels themselves or guest relations managers
Toys, Baby & Kids Stores: toy stores, hypermarkets and department stores selling children's toys, baby lifestyle and early childhood stores, kindergartens and nurseries
Additional Value of Attending
Attendees at Paperworld Middle East can expect a diverse range of experiences that cater to their professional interests and creative aspirations. One highlight of the event is The Hub Forum, which made its debut in a previous edition. This forum brings together industry-renowned speakers, thought leaders, analysts and key players in the fields of e-commerce, digitalization and sustainability.
Through live in-person sessions and virtual presentations, attendees have the opportunity to engage in valuable discussions, gain insights, and explore the future direction of the Paper, Stationery, Office Supply & Gift industry. The sessions are also made available for on-demand viewing, allowing attendees to access the content even after the event concludes.
For senior buyers and key decision-makers in the paper industry, the Premium Club offers an exclusive program designed to enhance their experience at the exhibition. This program provides complimentary benefits that aim to streamline the purchasing process and facilitate meaningful connections between buyers and exhibitors. To qualify for the Premium Club, participants undergo verification by Messe Frankfurt Middle East, ensuring the program's exclusivity and relevance to industry professionals.
Past editions
Paperworld Middle East 2023
21.11.2023 - 23.11.2023
50%
increase in attendance compared to 2022
Paperworld Middle East 2022
15.11.2022 - 17.11.2022
45%
of visitors were from abroad
95%
of visitors were pleased with their attendance
90%
of visitors considered the edition to be beneficial to their business
90%
of visitors were likely to attend the next edition
83%
of exhibitors met visitors with executive power
81%
of exhibitors met new contacts
80%
of exhibitors considered the edition to be beneficial to their business
Paperworld Middle East 2021
14.12.2021 - 16.12.2021
Paperworld Middle East 2020
09.03.2020 - 11.03.2020
Cancelled because of COVID-19.
PAPERWORLD MIDDLE EAST 2019
18.03.2019 - 20.03.2019
How to get to Paperworld Middle East

On Foot
Dubai Airport – not advisable
Global Village 1 Station – not advisable

By Car
Dubai Airport – 10 mins via Sheikh Rashid Rd/E11
Global Village 1 Station – 20 mins via Sheikh Mohammed Bin Zayed Rd/E311 and Al Ain - Dubai Rd/E66

By Public Transport
Dubai Airport – 15 mins via transport MRed
Global Village 1 Station – not available