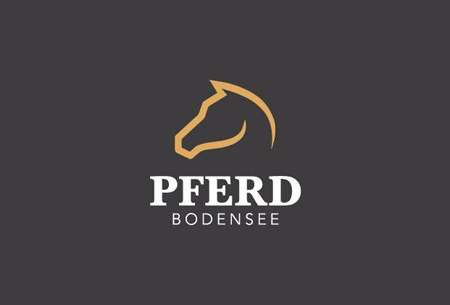 Pferd Bodensee
Friedrichshafen, Germany
Book Hotel Online for Pferd Bodensee
Book Now
A Brief Overview of Pferd Bodensee
Looking to showcase innovative products and introduce vital services in the equestrian industry? Pferd Bodensee is the most effective platform to have your brand shine and get noticed by every professional from horse sports to breeding and equestrian health. Top exhibitors present the latest designs and most innovative products on the global market in Friedrichshafen, Germany. You get access to a diverse professional audience. It's the perfect procurement environment to date!
GETA ltd has sent exhibitors all over the world and knows what you need in hotel accommodation for trade shows. It's all about the right location and the right price. Our team works hard to deliver both regardless of budget. The upcoming edition of Pferd Bodensee promises to bring thousands to Friedrichshafen. Be the first to book a hotel close to Messe Friedrichshafen. Give us a call for a full list of the most affordable hotel rates for Pferd Bodensee. All budgets are welcome and we accommodate groups of all sizes.
In addition to a hotel booking for Pferd Bodensee, GETA ltd has a number of additional services for a truly productive business trip from airport transfers down to exhibition stand construction!
Why Your Visit Is Worth It
It's the question every company asks before they decide to exhibit. So is it worth your time? Pferd Bodensee exists to facilitate business and introduce manufacturers to as wide a network as possible. The visibility you receive drives up sales numbers significantly and you're able to earn back all expenses on the very first day. Even with the pandemic, Pferd Bodensee continues to be deliver impressive numbers consistently:
360 international exhibitors
30,400+ international visitors in total
260+ horses on display
300+ lectures
4 riding rings
Industry Relevance
Pferd Bodensee is a staple for the German equestrian community with a great pedigree and a home base in Friedrichshafen. The equestrian sports fair has consistently attracted a knowledgeable and enthusiastic audience since its establishment in 1996. Today, the fair has been a vital platform for horse lovers to explore a comprehensive range of products related to horse breeding, equestrian sports and horse husbandry. It attracts not only amateur riders but also a significant number of tournament and western riders, making it a diverse and vibrant gathering of equestrian enthusiasts.
Held every two years at the Messe Friedrichshafen, Pferd Bodensee is the leading equestrian trade fair in Germany. The event showcases the latest trends, products and services in the equestrian world and provides an opportunity for visitors to discover a wide array of offerings.
Pferd Bodensee caters to different areas of interest within the equestrian community. It features three specialist areas: horse breeding, horse husbandry and equestrian sports. Attendees explore topics ranging from stable maintenance and horse care to riding equipment. The fair facilitates all kinds of business opportunities and networking, allowing exhibitors to freely engage with a diverse visitor profile. No matter what niche you operate in, this is where you find your people and the next big break in the industry.
In addition to the exhibition itself, Pferd Bodensee presents an enriching supporting program. Visitors can witness thrilling competitions, product demonstrations and informative lectures. The fair hosts various attractions and dedicated forums such as the "Horse & Man" forum, providing insights into the equestrian lifestyle, the "Horse business" forum addressing current topics in the horse industry, and a dedicated equestrian ring featuring all-day demonstrations and performances.
Whether one is seeking equestrian accessories, feed, carriages, trailers, or information about horse breeding, stud farms, associations, and more, Pferd Bodensee offers a comprehensive and immersive experience. Here is what you can hope to discover at the three specialist areas of Pferd Bodensee:
Equestrian Sports: equestrian sport associations, horses, equestrian sport equipment, sport horse feed, nutritional supplements for horses, horse health, obstacles, saddles and bridles
Horse breeding: breeding associations, mares, stallions, birth alarm, nutritional supplements for mares and foals
Horse husbandry: innovative stable construction, pasture management, paddock fences, stable equipment, horse walkers, bedding, animal feed from basic fodder to nutritional supplements and horse care products
Who Are You Going to Meet?
The exhibition grounds are populated by prized brands from Germany and abroad with big names such as Marbach State Stud, Mönch, Eloda, BAG Germany on horseback, KHB Heuschmid, Josera petfood, Die Pferdeprofis, MeNature Melanie & Dirk Beckmann, Otto Arena System, Way out West and Hiwo-System. Foreign exhibitors come from the Czech Republic, Poland, Finland, Italy, Austria, Portugal, France, Sweden, Denmark, the Netherlands, Switzerland, Spain and Slovenia.
Pferd Bodensee serves as a hub that connects industry professionals, breeders, hunting firms, and equestrian enthusiasts. You're guaranteed the attention of the German professional community in its entirety. The people you encounter on the show floors are here to research what's on the market and source new suppliers. Attendance translates to qualified sales leads!
Additional Value of Attending
The informative highlight of the trade fair has to be the "Horse & Human" health forum, whose single goal is to improve the relationship between horse and human. The forum is geared towards horse owners, breeders and enthusiasts and although focused on serious topics still provides items for children such as art making and lasso throwing.
"Horse & Human" embodies the following three keywords: education, training and health. Experts such as osteopaths, blacksmiths, saddlers, riding instructors, doctors, dentists and nutrition experts are all involved in creating an all-comprehensive experience that answers any and all questions a visitor might have. Organisers invite only the best speakers to give specialist lectures on topics such as holistic horse training, horse-assisted coaching, horse-friendly equipment with a scientific background, saddlery and horse therapy.
Another major highlight is the participation of the First German Blacksmith Association, which combines lectures and live blacksmithing demonstrations to create an unforgettable experience for all visitors. Finally, for the whole family there's the appeal of Pullman City, which creates a living, breathing Western town right there in the exhibition centre with entertainment and shopping. There will be all kinds of shows, events and western clubs ready for you to sign up!
Past editions
Pferd Bodensee 2022
14.10.2022 - 16.10.2022
Pferd Bodensee 2020
28.02.2020 - 01.03.2020
PFERD BODENSEE 2018
16.02.2018 - 18.02.2018
How to get to Pferd Bodensee

On Foot
from Bahnhofplatz - 52 min or 20 min with a bike
From Bodensee Airport Friedrichshafen - 45 min walking or 12 min with a bike

By Car
from Bahnhofplatz - 11 min
From Bodensee Airport Friedrichshafen it is just 7 min

By Public Transport
no suitable public transportation from from Bahnhofplatz, nor from the nearest airport to messe