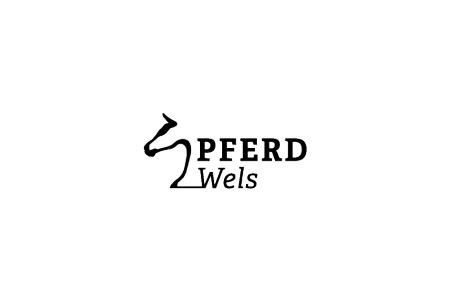 Pferd Wels
Wels, Austria
Book Hotel Online for Pferd Wels
Book Now
Event Update
The 2024 edition of Pferd Wels will be hosted as a live trade show in Messe Wels. The hosting dates are set between 09.05.2024 and 12.05.2024. Due to Germany removing its pandemic-related limitations, the venue will not feature Covid-19 safety precautions.
A Brief Overview of Pferd Wels
Pferd Wels enjoys a stellar reputation as the go-to trade fair for horse breeding, equestrian sports and riding culture in Austria and consequently Europe. The international fair is held in Wels and showcases the best horse breeds in an exciting programme alongside new products on display. You come to appreciate the hard work that goes into breeding and raising world-class horses and check out high-quality equipment and accessories, making Pferd Wels a source of sales for manufacturers in Europe. You're in the perfect place to stay ahead of trends!
GETA ltd makes the whole booking process for a hotel reservation for Pferd Wels easy and simple. You tell us what your specifications are and we provide you with the perfect choice for you. Your room fits your budget, locates you close to the exhibition centre and provides you with the best value on the market. Book a hotel for Pferd Wels that's right for you! We regularly work with big groups of over twenty people and provide additional services like airport transfers and rent-a-cars. You stay in a hotel that's close to Messe Wels and benefit from access to public transport. You'll get to where you need to go in no time.
Let's plan the perfect business trip together!
Why Your Visit Is Worth It?
A brief look at the attendance numbers from the last edition of Pferd Wels clearly shows why this fair is not to be missed for anything in the world. It's the one-stop event for its whole industry and the main B2B platform for the equestrian sector in Austria, which is an influential market for the entire continent. An exhibition stand is an investment that's guaranteed to pay off immediately as many exhibitors return home with qualified sales leads, stellar contacts and direct orders.
Let the numbers speak for themselves:
360 exhibitors
400 horses
49,000 total visitors
Industry Relevance
Pferd Wels, the international trade fair for horses and riding, is a significant event for the equestrian community in Austria. Every year, the fair brings together national and international exhibitors as well as breeders to showcase the very best of horse breeds, horse health and horse products in Wels to an adoring audience of trainers, experts, athletes and enthusiasts. It's been a tradition that's been going strong for the past thirty years.
Pferd Wels presents a wide range of products: riding clothes, saddles, nutritional products, horse breeding, and even dog accessories, to cater to every need of equestrian enthusiasts. The fair is an excellent opportunity for industry professionals to explore the latest trends and come home with a better understanding of what's happening in the industry today.
The fair features an extensive program that includes horse shows and demonstrations, the national showjumping competition, training sessions and equestrian sports demonstrations. Pferd Wels also educates horse enthusiasts on horse care, riding techniques and other aspects of equestrian sports. The intersection where the professional world meets the general public is why Pferd Wels remains so popular, interesting and worth your investment.
Experts and enthusiasts alike exchange knowledge, ideas and experiences like never before. Not to mention that everyone is eager to make purchases!
Who Are You Going to Meet?
Exhibitors at Pferd Wels benefit from access to dealers, mail order companies, department stores and discount stores, wholesalers and purchasing cooperatives in the equestrian sports area, which translates to better sales overall. That's a really diverse group to plump up your client list. You're easily able to earn back all exhibiting expenses on the very first day and receive real-time customer feedback. Western Dreams, M Ranch, Beama West, Tierkrematorium Lebring, Grottenhof, Baron Michl, Megatape Reitshop, Frau Knolle, HBD Votal, LEXA, Daltec, Derby, Equitex, LAAKE, Marstall and MAUCH make up the most high-profile companies to exhibit.
Pferd Wels is predominantly the meeting point for both trade visitors and exhibitors in Austria and you get to tap into the entire Austrian market, which is highly competitive. There's a significant portion of international visitors, who come from neighbouring countries.
Additional Value of Attending
It's not an equestrian event without special shows and Pferd Wels does not disappoint for a single second. Whether you're a business veteran or a horse enthusiast, you'll be thoroughly entertained. The National Show Jumping Tournament CSN-A is one of the highlights of the fair, where the top show athletes compete in jumping tests from 115 to 150 cm and young horse jumping tests. Franz Madl, one of the most renowned course designers in Austria, and his team ensure that everything runs smoothly at the tournament site, guaranteeing top-level sport at the highest level. It really doesn't get better than this.
The other major sporting event is the vaulting showcase at Pferd Wels – one of the most impressive feats in equestrian sports as it requires perfect coordination between rider and horse. Saturday is when visitors will have the chance to witness Austrian vaulters in action in individual and group vaulting competitions from classes A to M. There's never a dull moment when it comes to vaulting. The vaulting tournament is held by the Union Reitclub St. Georg Wels-Thalheim.
In 2023, Pferd Wels opens its doors on Saturday and Sunday for young show jumpers and dressage horses for the first time in its history, marking the beginning of a brand new era of the show. At the AWÖ horses of the future, Austrian breeders, who have left a mark in the industry, will present a collection of noble young horses – all available to purchase.
We'll have to end with the big seller - Night of the Horse, which is Europe's definitive horse show hands down. It's what all horse enthusiasts are waiting for. There are three evening shows and a family show on Sunday to choose from and enjoy the perfect mix of acrobatics, fast-paced stunt acts, classical horsemanship, liberty dressage, show acts and comedy. Top stars and newcomers to the scene surprise with varied show numbers and moments full of emotion, elegance and harmony between humans and animals.
Past editions
Pferd Wels 2023
18.05.2023 - 21.05.2023
Pferd Wels 2022
26.05.2022 - 29.05.2022
Pferd Wels 2020
24.09.2020 - 27.09.2020
Cancelled because of COVID 19
Pferd Wels 2019
30.05.2019 - 02.06.2019
How to get to Pferd Wels

On Foot
Linz Airport – not advisable
Wels Railway Station – 26 mins via B1

By Car
Linz Airport – 30 mins via B1
Wels Railway Station – 7 mins via B1

By Public Transport
Linz Airport – not advisable
Wels Railway Station – 20 mins via 1