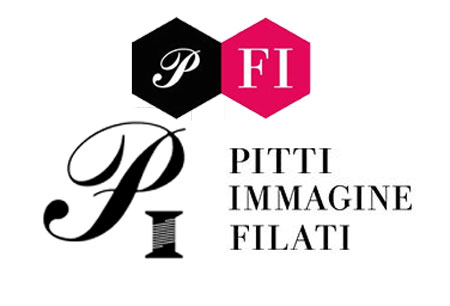 Pitti Immagine Filati
Florence, Italy
Book Hotel Online for Pitti Immagine Filati
Book Now
Event Update
The 2024 edition of Pitti Immagine Filati will be hosted as a live trade show between the dates 24.01.2024 and 26.01.2024. The event site will be Fortezza da Basso, and it will not include Covid-19 safety precautions. This is due to the removal of the country's pandemic-related limitations.
A Brief Overview of Pitti Immagine Filati
Pitti Immagine Filati is the definitive procurement platform for yarns and fibres in Europe and as part of the Pitti Immagine series of events enjoys a significant following from professionals in the yarn manufacturing and knitting industries. It's here that new technologies, innovations and trends find their way to the audience at large. If you're trying to leave a mark on the textile market, this is where you need to be. The quality of contacts is not to be underestimated!
Don't waste any time in booking hotel rooms for Pitti Immagine Filati! Demand for rooms close to Fortezza da Basso is high and thousands set out to attend. GETA ltd knows Florence and all its hidden treasures very well, so you get to enjoy a fantastic hotel in a stellar location without paying a small fortune. Our team makes sure you're always near public transport and can make your way to the venue in just a few minutes. Complete your hotel reservations in a single day. Large groups are welcome as we have experience with groups of over twenty people.
GETA ltd handles every aspect of your business trip. Do you need an airport transfer? What about a rent-a-car? Need someone to build your exhibition stand? Call on us and we'll get the job done!
Why Is Your Visit Worth It?
You are in the perfect place to create new contacts and research the leading trends for the upcoming seasons. Pitti Immagine Filati serves as a procurement platform with a serious international reach. Exhibitors earn back all travel expenses within the first day of the trade fair, making the event a consistent investment.
Buyers travel from key international markets, removing geographic barriers and leading to crucial professional contacts. As an exhibitor, you're surrounded by the right kind of contacts. Let's see some of the numbers from January 2023 edition, which saw one of its best turnouts to date:
105 exhibitors
2850 buyers in total
1150 buyers from abroad from 70 countries
3500+ attendees in total including press members and other professionals
Industry Relevance
As part of the prestigious Pitti Immagine portfolio of events, Pitti Immagine Filati boasts a storied history since its inception in 1977 and a place at the top of the yarn and knitting industries not just in Europe, but the rest of the world. This fashion fair explores the research, stylistic and material innovations in the sector and presents the hottest new yarn collections from the very best Italian spinning mills. All this takes place at the historic Fortezza da Basso. The former fortress, once in the possession of Alessandro de' Medici, now fulfils the purpose of a modern venue for various exhibitions and trade shows. It's only natural that it would be here that Pitti Immagine Filati takes the stage.
Pitti Immagine Filati takes place in January and June, charting the styles, themes and overarching trends for the upcoming seasons. Fashion is one of the fastest-changing industries not just in terms of taste, but technology. National and international designers, suppliers, brands and trade visitors attend in order to know what's next going forward. Exhibitors have all the resources to stand out as a brand, network, debut new products and take stock of what's happening in the fashion industry right now. The exhibition space is divided into the following three special areas:
Pitti Filati: This area is the bulk of the trade fair as it displays the hottest new collections from Italian and international yarn manufacturers. The section is home to all types of exhibitors from historic companies to innovators.
CustomEasy: Customisation has become high in demand and we're seeing this apply to yarns and fibres. This new area provides access to the broad, contemporary and fluid exhibition experience that integrates different skills in the textile field. Buyers get to see everything from luxury knitwear washes and embroidery to spinning finishings, cutting, and design software.
KnitClub: This area showcases quality knitting mills. It's where technical excellence meets the creative spirit, and is quite popular with buyers, designers and style departments of leading international fashion brands.
Who Are You Going to Meet?
Pitti Filati is the preferred destination for the product managers of the best international knitwear factories, style offices of the large luxury groups and all the most important fashion houses, stylist managers of prestigious interior and home design companies, and other professionals of industrial creativity. All people who are invested in keeping their fingers on the pulse of the industry as well as making purchases.
The exhibitor list is rich in established brands, newcomers and true pioneers in the fashion sector. Buyers have a chance to see the latest from Minicucci, Cotton Trend, Electrolux Professional, Fa Ricami, Marex, Reverso,MRC, Maurizia G, Bonaparte, Feel Blue, Jump, Maglifico Capelli and La Rosa Imola. In addition to Italy, exhibitors travel from Japan, Hong Kong, Australia, China, Ireland, Mauritius, New Zealand, Peru, Romania, South Africa, Türkiye and the United Kingdom.
Now that the worst of the pandemic is over, the numbers of international visitors have gone up and exhibitors can expect to conduct business as usual. International buyers fly in from France, the UK, Germany, Switzerland, Türkiye, Spain, Holland, Denmark and Portugal. The entirety of the major European markets is present and accounted for. To the West of the Atlantic, you're looking at important buyers from the USA. To the East, Pitti Immagine Filati attracts buyers from Japan, South Korea, Mainland China and Hong-Kong and Mongolia.
The Outlook for 2023
The theme for all Pitti Immagine in June 2023 is 'Pitti Games,' which creates a unique and stylish atmosphere. The concept and look are brought to life by Leonardo Corallini and creative director Angelo Figus. For Pitti Filati, the theme of games is interpreted through game of cards as well as card tricks. In the hands of a skilled magician, the movement of the cards evoke the spirit of the thread, structure and knit. It's truly going to be an unforgettable event and triumph!
Past editions
Pitti Immagine Filati 2023
28.06.2023 - 30.06.2023
48%
of buyers were from abroad
Pitti Immagine Filati 2023
25.01.2023 - 27.01.2023
39+%
of buyers were from abroad
Pitti Immagine Filati 2022
29.06.2022 - 01.07.2022
75
Exhibiting yarn manufacturers
32
Foreign exhibitor companies
48%
of buyers were from abroad
Pitti Immagine Filati 2022
02.02.2022 - 04.02.2022
Pitti Immagine Filati 2021
28.06.2021 - 30.06.2021
How to get to Pitti Immagine Filati

On Foot
Avis Autonoleggio - Firenze Airport (FLR) – not advisable
Firenze Santa Maria Novella Station – 7 mins via Piazza della Stazione and Via Valfonda

By Car
Avis Autonoleggio - Firenze Airport (FLR) – 17 mins via Viale Alessandro Guidoni
Firenze Santa Maria Novella Station – 9 mins via V.le Filippo Strozzi

By Public Transport
Avis Autonoleggio - Firenze Airport (FLR) – 36 mins via T2
Firenze Santa Maria Novella Station – 8 mins via T1.3