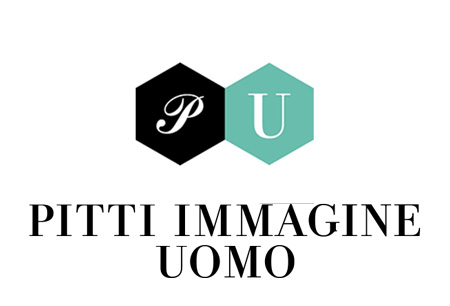 Pitti Immagine Uomo
Florence, Italy
Book Hotel Online for Pitti Immagine Uomo
Book Now
Event Update
The Winter Edition of Pitti Immagine Uomo 2024 will take place from 09.01.2024 to 12.01.2024. The face-to-face event will be held at the Fortezza da Basso in Florence, Italy. The event venue will not be equipped with strict Covid-19 prevention measures. This is because the country removed its coronavirus restrictions.
A Brief Overview of Pitti Immagine Uomo
Plan ahead your brand's development in men's clothing with a visit to Pitti Immagine Uomo, which has been the chief international trendsetting fashion fair in Europe. Florence, Italy serves as a host city and every edition sets out to bring thousands of visitors who wish to experience the hottest designers and upstarts showcase their latest collections. What more could you want in terms of business contacts and professional networking?
Make the most out of your business trip and book a hotel for Pitti Immagine Uomo that places you near Fortezza da Basso. GETA ltd knows Florence in great detail and selects the perfect hotel deals for your budget. Whether you're near public transport or a walking distance away, you'll reach the exhibition centre in just a few minutes. GETA ltd is in the business of securing hotel bookings at all price points and accommodating any budget. You'll have your reservations in just a single day. In addition to hotel accommodation, our team helps you with logistics. Need an airport transfer? Or a rent-a-car? Count on us!
Why Is Your Visit Worth It?
It's all about bold designs at Pitti Immagine Uomo. The fair functions as a high-level procurement platform and springboard for the leading trends for the upcoming seasons. Supply meets demand under the best of circumstances, and you're sure to move products off of shelves quite easily.
Not to mention that you have access to key international markets, which helps you to position your brand globally. As an exhibitor, you're in the perfect position to generate sales leads and add clients to your professional network. Not convinced? Have a look at the early numbers for the January 2023 edition, which delivered a stellar turnout that cements the fair's place in the fashion industry:
800 men's fashion, lifestyle and genderless collections

13,500 buyers registered

33% of buyers are from abroad

18,000+ trade visitors in total attended.
Industry Relevance
Pitti Immagine Uomo, a globally renowned fashion fair for men's clothing, holds great significance in the fashion industry. It helps that Italy has already established itself as one of the world's biggest fashion centres. Not to mention that the trade fair belongs in the Pitti Immagine portfolio of events. Editions takes place in the historic Fortezza da Basso, which is a former fortress commissioned by Alessandro de' Medici and designed by Antonio da Sangallo the Younger. Today, the fortress is an esteemed international venue for various exhibitions and trade shows.
Pitti Immagine Uomo occurs twice a year, January and June, attracting a diverse range of national and international designers, suppliers, brands, and trade visitors. The event serves as a focal point for the menswear sector, providing an ideal platform for networking, business opportunities, and gaining valuable insights into the industry's latest developments. The exhibition floors are divided into the following special areas:
Fantastic Classic: innovative and contemporary interpretations of the classic style.

Futuro Maschile: imaginative and visionary takes on contemporary menswear.

Superstyling: a catalogue of new stylistic codes, outlining the dominant upcoming trends.

I Go Out: nature sports meet the most advanced stylistic research.

Dynamic Attitude: menswear collections adapted to the modern dynamic lifestyle.

S|Style: fashion journalist Giorgia Cantarini curates collections and products that fit the sustainable style definition.

Scandinavian Manifesto: a place where the Nordic fashion scene comes fully alive.
In 2023, organisers shook up the format and introduced two new areas. The first, the SIGN, seeks to push the limits when it comes to furnishing and style accessories. Lifestyle design is taken to its natural conclusion in collaboration with the communication agency Ghost Studio. The second, PittiPets, explores the emerging sector for fashion for pets. Visitors will be able to see the newest and best in accessories and lifestyle products designed for animals.
Throughout the fair, attendees can engage in a multitude of activities and supporting events that enrich their experience. These include live demonstrations, captivating fashion shows showcasing the newest collections, interactive workshops and exciting competitions. Pitti Immagine Uomo creates a dynamic environment where industry professionals can exchange ideas, showcase their creations, and stay abreast of emerging trends.
The event's prestigious location in Florence, known for its historical significance and association with art and culture, adds to its allure. Pitti Immagine Uomo is a must-attend event for those in the fashion industry who seek to explore new business opportunities, establish connections, and gain inspiration from the cutting-edge designs showcased at the fair.
Who Are You Going to Meet?
Designers and fashions labels showcase in front of a well-oiled commercial ecosystem that consists of boutiques, retail, multi-brand, department and specialty stores, chains, specialist e-commerce platforms. The number of foreign buyers has increased dramatically compared to previous editions and you'll connect with buyers from Germany, the Netherlands, Spain, United Kingdom, Türkiye, Switzerland, France, United States, Japan and Belgium making up the biggest segment of foreign buyers.
Organisers are happy with the return of the best Asian buyers, who had to miss out on the previous editions due to the pandemic. Now you see a strong presence from South Korea, China, China-Hong Kong, Taiwan, Singapore and Thailand. The Scandinavian region has also surpassed its previous numbers with Sweden, Norway, Denmark and Finland sending more people than ever.
Now let's see the brands that grace the catwalks regularly. The exhibitor list includes names such as BRIGLIA, TOMBOLINI, Stefano Ricci, Alea, Fujitaka, Ricard J. Brown, FEDELI, Alpha Studio, Michael Cole, OLYMP Signature, BUGATTI, XACUS, FARFALLA and Walker Slater.
The Outlook for 2023
"Pitti Games" sets the stage for the upcoming June edition of Pitti Immagine Uomo, defining the theme that will shape the style and atmosphere of the fashion fair. Playfulness takes centre stage, as it represents a challenging yet creative dimension. The elements that tie all shows together are energy, dedication, and a drive for success. Leonardo Corallini and the coordination of creative director Angelo Figus step into the role of curators and directors that make menswear feel fresh and fun.
Drawing inspiration from games of strategy and chance, the sets are adorned with checkerboard squares, the elongated triangles reminiscent of backgammon boards, and motifs resembling cards and dice. These disruptive graphic elements not only create visually striking compositions but also evoke the patterns and designs found in the models' outfits. It's not the future of fashion without a technological experience from Milan's On air studio, which promises high-quality video experience.
Past editions
Pitti Immagine Uomo 2023
13.06.2023 - 13.06.2023
17 000+
Visitors in total
43%
of visitors were from abroad
11 900+
Buyers among the visitors
5 150+
Represented retail and distribution companies
Pitti Immagine Uomo 2023
10.01.2023 - 13.01.2023
33%
of the buyers were from abroad
Pitti Immagine Uomo 2022
14.06.2022 - 17.06.2022
Pitti Immagine Uomo 2022
11.01.2022 - 13.01.2022
Pitti Immagine Uomo 2021
30.06.2021 - 02.07.2021
396
Brands showcased their Spring-Summer 2022 collections
6.812
Buyers in total attended
874
journalists and media operators attended
6.361
Accredited Trade Members
98.316
Digital Platform Visits
2' 24''
Average session time
How to get to Pitti Immagine Uomo

On Foot
Avis Autonoleggio - Firenze Airport (FLR) – not advisable
Firenze Santa Maria Novella Station – 7 mins via Piazza della Stazione and Via Valfonda

By Car
Avis Autonoleggio - Firenze Airport (FLR) – 17 mins via Viale Alessandro Guidoni
Firenze Santa Maria Novella Station – 9 mins via V.le Filippo Strozzi

By Public Transport
Avis Autonoleggio - Firenze Airport (FLR) – 36 mins via T2
Firenze Santa Maria Novella Station – 8 mins via T1.3