Pitti Immagine Uomo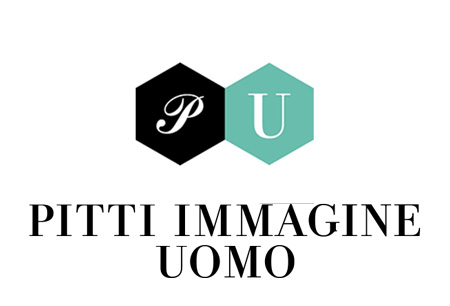 Pitti Immagine Uomo
Italy , Florence
Book Online for Pitti Immagine Uomo
Book Now
Covid-19 Event Update
The Summer Edition of Pitti Immagine Uomo 2022 will take place from June 14th to June 17th, 2022. The face-to-face event will be held at the Fortezza da Basso in Florence, Italy. To ensure the safety of attendees, the event venue will be equipped with strict Covid-19 prevention measures. Precautions such as social distancing and the 3G entry regulation will be included in the prevention plan. Attendees must show 3G papers, such as negative test results, before entry. Due to the travel bans, such documents must also be presented upon arrival in Italy.
Introduction
Pitti Immagine Uomo takes Italy by storm with its focus on men's clothing and accessories as presented by fashion powerhouses, who will shape trends and crazes around the world. The trade fair is part of the PITTI IMMAGINE family of events that marriage quality and high design aesthetic in Florence, Italy. What you can expect are thousands making their way to the trade fair, so ensure you book your hotel at the earliest possible chance with the services of GETA ltd.
GETA ltd has access to a number of high quality hotels and has worked with professionals on the road to understand what it is you need more in your accommodation – attractive rates that spare your budget, access to modes of public transportation and a location in close proximity to the Pitti Immagine Uomo exhibition centre. This ensures you're always at the heart of the event, previewing the hottest new lines, closing the biggest deals and find your future business partners. All this helps you penetrate new markets and establish your name.
With GETA ltd in charge of your travel arrangements, your visit to Pitti Immagine Uomo will be a success.
Past Editions
Pitti Immagine Uomo is an important fashion fair with frequently changing editions. For instance, because of the coronavirus pandemic, one of its editions for 2021 was in digital format. The event's physical format was supplemented by a digital platform for the second edition in 2021. A number of new events were added to the second edition in 2021. Special guest Thebe Magugu, a well-known South African designer, was among them, and they displayed their latest collection.
Past editions
Pitti Immagine Uomo 2022
11.01.2022 - 13.01.2022
Pitti Immagine Uomo 2021
30.06.2021 - 02.07.2021
396
Brands showcased their Spring-Summer 2022 collections
6.812
Buyers in total attended
874
journalists and media operators attended
6.361
Accredited Trade Members
98.316
Digital Platform Visits
2' 24''
Average session time
Pitti Immagine Uomo 2021
19.01.2021 - 05.04.2021
Edition was held digital to prevent the fast spread of COVID 19
Pitti Immagine Uomo 2020
02.09.2020 - 04.09.2020
Cancelled because of COVID 19
Pitti Immagine Uomo 2019
11.06.2019 - 14.06.2019
How to get to Pitti Immagine Uomo

On Foot
Avis Autonoleggio - Firenze Airport (FLR) – not advisable
Firenze Santa Maria Novella Station – 7 mins via Piazza della Stazione and Via Valfonda

By Car
Avis Autonoleggio - Firenze Airport (FLR) – 17 mins via Viale Alessandro Guidoni
Firenze Santa Maria Novella Station – 9 mins via V.le Filippo Strozzi

By Public Transport
Avis Autonoleggio - Firenze Airport (FLR) – 36 mins via T2
Firenze Santa Maria Novella Station – 8 mins via T1.3
Hotels
Venue