PLASA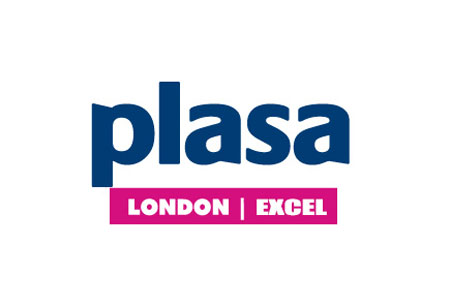 PLASA
UK , London
A Brief Overview of PLASA
PLASA promotes the latest technological developments and advancements in the stage, audio and lighting technologies. The international exhibition has turned into the beating heart of the industry in Europe and it's the biggest meeting point for exhibitors and buyers. If you're looking to launch a new product and get orders, then PLASA is the right place. Each edition is full of surprises!
Enjoy a productive business trip to London, UK without thinking about where you're going to stay because GETA ltd has your back. We're an experienced team with a large network of hotels in the city. Do you want savings? We have the best budget hotels! Want high quality and exclusivity? We'll book the best suites in town. GETA ltd selects the top hotel offers near Olympia London so you cut time on commuting.
Why Your Visit Is Worth It
PLASA is all about helping exhibitors reach as big an audience as possible. The exhibition is the ideal place to launch a product, because trade visitors come with the intent to buy. PLASA is also the place where you'll meet high-ranking professionals, who attend no other trade show. The numbers are very strong:
200+ international exhibitors
9000+ international trade visitors
80% of all visitors have purchasing power
50% of all visitors attend no other exhibition
76% of all exhibitors rate PLASA highly
Industry Relevance
Established back in 1977, PLASA has been there for every major technological trend. It's probably been the first place cutting-edge lighting and sound solutions have made their debut. Editions are held annually in early September at Olympia London. PLASA represents the full value chain - audio-visual technology, installations for theatre stages, lighting technology, studio equipment, communication technology, lighting technology, acoustics technology, picture technology, sound technology, technical items for events, decorative lighting. Demonstrations are an important part of the exhibition's DNA. Visitors are able to see new systems in action and PLASA feels a little bit like a party itself. Industry veterans and top experts dive deep into business advice and technical topics with experts.
Who Are You Going to Meet?
Billboard, EN, KEW, Google, Amazon, Carallon, Brittony Ferries, Birmingham Museums, TED, SKY and TATE are some of the major companies and cultural institutions, which attend PLASA every single year. Visitors from every imaginable sector all come in order to meet and network as well as search for new products. These include live events, touring, performing arts, film and TV, DJs, education, conferences, broadcast, installations, nightclubs and recording. Eight in every ten visitors have some kind of purchasing power, which is great for generating sales leads. Brands like KLANG Technologies, Epson, Harlequin, LSi, Electro Kabuki, PSAV, NEXO, SOLOTECH and Yamaha Music Europe make up a small portion of the exhibitors at PLASA.
The Latest News on COVID
The countdown is on for the return of PLASA as a physical event after multiple postponements due to COVID-19. But now the international exhibition for entertainment technology is heading to Olympia London on September 5th – September 7th. PLASA Events Ltd is hard at work to create a safe environment for all attendees, especially since PLASA will co-locate with the ABTT Theatre Show. The exhibition grounds are going to follow the 'All Secure Standard', which is created and regularly updated by the British government. It employs state-of-the-art protective measures. It's a guarantee that live trade shows and exhibitions will make a triumphant comeback.
Past editions
PLASA 2021
05.09.2021 - 07.09.2021
PLASA 2020
06.09.2020 - 08.09.2020
Cancelled because of COVID-19
PLASA 2019
15.09.2019 - 17.09.2019
PLASA 2018
16.09.2018 - 18.09.2018
How to get to PLASA

On Foot
from the Central Station on 37 Wharfdale Rd - 1h 47min walk

By Car
from the Central Station on 37 Wharfdale Rd - 28 min
from Heathrow Airport is 25 min car ride

By Public Transport
from King's Cross St. Pancras Underground Station tke the blue metro line in direction Northfields fro 12 stops to Barons Court Station. From here you have additional 10 min walk to the venue (total = 36 min)
from Heathrow Airport walk to Hatton Cross Station and take the blue metro line in direction Cockfosters for 10 stops to Barons Court Station and in another 10 min to the venue (total = 46 min)
Hotels
Venue