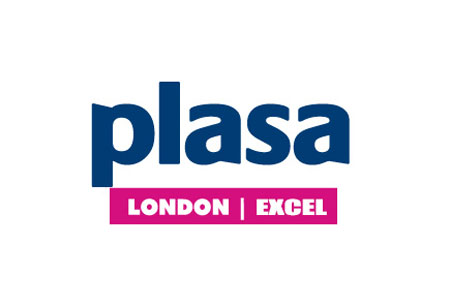 PLASA
London, UK
The Latest News
The countdown is on for the return of PLASA as a physical event. But now the international exhibition for entertainment technology is heading to Olympia London on September 1st – September 3rd, 2024. At present, the UK does not incorporate restrictions such as the 3G entry [policy at its borders or event venues.
A Brief Overview of PLASA
PLASA Show promotes the latest technological innovations and advancements in the stage, audio and lighting technologies. The international exhibition has become the beating heart of the industry in Europe and it's the biggest meeting point for exhibitors and buyers. If you're looking to launch a new product and get orders, then PLASA is the right place. Each edition is full of surprises and unforgettable moments. PLASA Show continues to push forward the way live events are staged and opens new horizons for professionals.
A lot of time and effort goes into planning a business trip. GETA ltd gets the job done in a day. We are a premiere provider of accommodation for trade shows and work with a large network of hotels all over London. If you prefer affordable deals, we'll send low-cost offers your way. Or we can arrange your stay in an upscale hotel. Adapt your hotel reservation for PLASA Show to your specific needs. You stay within a short commuting distance from Olympia London and save time getting to the exhibition centre. GETA ltd does much more than booking hotel rooms. We have a broad service portfolio.
Why Your Visit Is Worth It?
PLASA is all about facilitating business between manufacturers and relevant buyers. It's a busy, dynamic procurement platform with access to major markets in Europe. Everyone cast their eyes towards the future, which makes the exhibition an ideal place to launch products. New releases are an instant hit and you come away with a boost in direct orders. The format creates opportunities to exchange knowledge and form lasting partnerships. You can expect:
200+ international exhibitors

9000+ international trade visitors

80% of visitors have purchasing power

50% of visitors attend no other exhibition

76% of exhibitors rate PLASA highly
Industry Relevance
Established back in 1977, PLASA has been there for every major technological trend. It's probably been the first place cutting-edge lighting and sound solutions have made their debut. Editions are held annually in early September at Olympia London. There's a rich history and firm communities formed here.
PLASA represents the full value chain - audio-visual technology, installations for theatre stages, lighting technology, studio equipment, communication technology, lighting technology, acoustics technology, picture technology, sound technology, technical items for events, decorative lighting. Demonstrations are an important part of the exhibition's DNA. Visitors are able to see new systems in action and PLASA feels a little bit like a party itself. Industry veterans and top experts dive deep into business advice and technical topics with experts.
Buyers are especially interested in the Innovation Gallery special area designated to cutting-edge products that have been entered in the exhibition's awards competition. It's here where winners are announced. It's an honour to be featured and also raises your marketability and appeal. It also helps that products here receive extensive press coverage.
Another major reason why the PLASA Show continues to dominate the industry is its organiser, PLASA. The association takes care of professionals involved in the installation, entertainment and events industries. Its main purpose is to assist professionals in overcoming industry issues and its members benefit from business services, technical resources, bespoke industry services, and networking opportunities. It's PLASA that runs the National Rigging Certificate (NRC) and National Event lifting Training (NELT), which set the standards for safe working conditions.
Who Are You Going to Meet?
Billboard, EN, KEW, Google, Amazon, Carallon, Brittony Ferries, Birmingham Museums, TED, SKY and TATE are some of the major companies and cultural institutions, which attend PLASA every single year. Visitors from every imaginable sector all come in order to meet and network as well as search for new products. These include live events, touring, performing arts, film and TV, DJs, education, conferences, broadcast, installations, nightclubs and recording. Eight in every ten visitors have some kind of purchasing power, which is great for generating sales leads. Brands like KLANG Technologies, Epson, Harlequin, LSi, Electro Kabuki, PSAV, NEXO, SOLOTECH and Yamaha Music Europe make up a small portion of the exhibitors at PLASA.
Additional Value of Attendance
A large component of the PLASA Show is the dedication to developing the necessary skills for working professionals and the successful exchange of knowledge. This happens through the rich, in-depth programme of seminars and workshops. The Seminar + Workshop event covers all topical subjects and challenges such as skills shortage, mental health, and sustainability. You're spoiled for choice when it comes to the areas of expertise taking place such as sustainability, wellbeing, architectural, audio, AV, business, health and safety, industry issues, lighting, product sessions, production and rigging.
Continuing the informational portion of the exhibition. Visitors can participate in the Lighting Training sessions, which are practice oriented. Participants get hands-on experience working with consoles and fixtures from renowned lighting manufacturers. The event is meant for both veterans and newcomers looking to gain necessary skills to break into the industry. In addition to specific product sections, you'll learn a lot about practices in production and lighting as a whole.
On the audio sides of things, you can check out the Audio Demos section. You'll hear the sounds of leading audio manufacturers. It's the best way to experience the capabilities of new technology and have in-depth conversations with brand representatives at the same time. Perhaps the most exciting event here is the d&b Soundscape Theatre, where experts put together seminars as well as next-level soundscape demonstrations. Full immersion is guaranteed. The chief companies that are involved include AED Audio, RCF UK and KV2 Audio.
Finally, we have to mention the numerous awards given out during the PLASA Show. There's one Gold Award for excellence and one Sustainability Award for the product, which has done the most to meet sustainability standards. The most talked-about awards are, of course, the eight Innovation Awards, which are independently and impartially judged. Past winners here include names like Astera: PixelBrick, Chauvet Professional: Maverick Silens 2, Copper Candle: Bonestream, Copper Stream and Cue29, EM Acoustics: R10, Glensound: Divine and LANG: CarbonBlack Technology. The awards ceremony is the emotional high point of the whole exhibition.
Past editions
PLASA 2023
03.09.2023 - 05.09.2023
PLASA 2022
04.09.2022 - 06.09.2022
PLASA 2021
05.09.2021 - 07.09.2021
PLASA 2020
06.09.2020 - 08.09.2020
Cancelled because of COVID-19
PLASA 2019
15.09.2019 - 17.09.2019
How to get to PLASA

On Foot
from the Central Station on 37 Wharfdale Rd - 1h 47min walk

By Car
from the Central Station on 37 Wharfdale Rd - 28 min
from Heathrow Airport is 25 min car ride

By Public Transport
from King's Cross St. Pancras Underground Station tke the blue metro line in direction Northfields fro 12 stops to Barons Court Station. From here you have additional 10 min walk to the venue (total = 36 min)
from Heathrow Airport walk to Hatton Cross Station and take the blue metro line in direction Cockfosters for 10 stops to Barons Court Station and in another 10 min to the venue (total = 46 min)