Royal Highland Show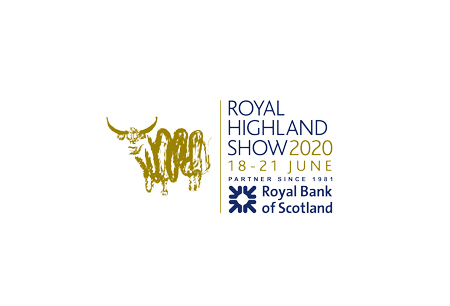 Royal Highland Show
UK , Edinburgh
Book Online for Royal Highland Show
Book Now
A Brief Overview of the Royal Highland Show
The Royal Highland Show ranks as one of the most influential shows in the whole of Scotland and certainly is the biggest and most important trade shows in regards to the agricultural industry. The trade show is a must on any farmer's and player in the industry, because it's the best way to position products and work on your professional network.

Get off on the right foot at the Royal Highland Show with bespoke hotel accommodation within Edinburgh, Scotland and hire GETA ltd to do the job. We have a large database of hotels in every major European city and accommodate budgets of all sizes. Whether you want a high-end stay or the budget experience, we deliver on that promise. Give us a phone call now, and after just one consultation, we'll send a list with bespoke offers in your inbox.
Why Your Visit Is Worth It
As we've mentioned, the Royal Highland Show drives the Scottish agricultural economy and that is no small economic impact. You stand much to gain from showcasing here and we are bringing in all the statistics to show you why:
1000+ international exhibitors had their own stand;
190,000 visitors made the trip;
900 competitions were held;
2150 livestock competitors took part;
6500 animals in total;
Industry Relevance
One notable fact is that the Royal Highland Show has been one of the longest-running shows as is in the world, dating back to 1784. Today, the annual event is held every June and the show grounds are still the Royal Highland Centre just outside Edinburgh. The importance of the Royal Highland Show has to do with its importance to the community as it's one of the biggest and best places for nearby rural communities to meet, and it's all a fantastic boost in tourism. Let's shift towards the product lineup. The exhibition area has everything related to agriculture: horticulture, wooden products, plant protection and forestry, household items, outdoor sporting goods, food and beverages, flowers and fertilizers, agricultural machinery and supplies, equine supplies, produce, agricultural implements and tools.
Who Are You Going to Meet
As we've already mentioned the Royal Highland Show is open to everybody and the biggest share of foot traffic is generated by families with children and tourists who want to experience the show. But there are also a lot of visitors that come for professional businesses like a farmer who want to compete in animal competitions or make their big purchases. The Royal Highland Show does not just appeal to local manufacturers and retail, but attract other European exhibitors like German sausage and salami makers. The food and drink area is one of the most popular areas of the show. One of the most interesting aspects of the event is that among the businesses with booths are brands and businesses that act as supporters of agriculture like banks.
Past editions
Royal Highland Show 2021
17.06.2021 - 20.06.2021
Royal Highland Show 2020
18.06.2020 - 21.06.2020
Cancelled because of COVID 19
How to get to Royal Highland Show

On Foot
Edinburgh Airport – Via Jubilee and Fairview Rd, 13 mins
Waverley Railway Station – not advisable

By Car
Edinburgh Airport – via Fairview Rd, 2 mins
Waverley Railway Station – via Glasgow Rd/A8, 31 mins

By Public Transport
Edinburgh Airport – via transports Skylink 200/300/400, 11 mins
Waverley Railway Station – via transport Airlink 100, 40 mins
Hotels
Venue