Salone Internazionale del Mobile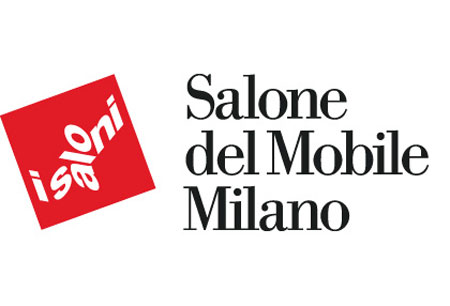 Salone Internazionale del Mobile
Italy, Milan
Book Online for Salone Internazionale del Mobile
Book Now
Salone Internazionale del Mobile – A Brief Introduction
Salone Internazionale del Mobile is the definitive furniture trade fair in the world that's been a staple in the business calendar in Milan, Italy for decades on end. There's no higher honor than to be featured along the best and biggest names in the furnishing sector here. Six days in total take for the event to run its course and in that time, exhibitors see an incredible lineup of buyers and visitors.
Spare yourself the effort of making hotel reservations for the Salone Internazionale del Mobile on your own and leave your professional accommodation for trade fairs to GETA ltd. We have partnerships with a range of hotels in Milan that allow us to meet all your specifications. You want to cut down on commuting time and expenses? We book an affordable hotel near Fiera Milano. You want to see the sights? No problem. A central location with superior connections to public transport is well within our ability.
Why Your Visit Is Worth It
You won't get a better return on investment than to exhibit at this international trade fair than at the Salone Internazionale del Mobile. There's a reason it's hailed as the biggest of its kind. Let's consult the numbers and you'll see that you simply must attend:
2400+ international exhibitors showcased at the event;
370,000+ international visitors from 180+ countries made the trip;
210,000+ square metres of exhibition space used.
Industry Relevance
Salone Internazionale del Mobile has deep roots in the Italian furniture industry as it was first engineered to highlight Italian design and manufacturing, but has since its inception in 1961 become the global leader for the industry. It's now a magnet for foreign brands to showcase their collections and garner the attention of major buyers. Fiera Milano serves as host to this trade fair every single year. The exhibitions space is blocked off into three broader display categories, which are Classic, Design and xLux furniture. The product portfolio is incredibly detailed with the inclusion of beds, mattresses, upholstered furniture, interiors for bedrooms, interior for dining rooms and living rooms, children's furniture, rush and rattan garden furniture, wardrobes and hall furniture.
Who Are You Going to Meet There?
Salone Internazionale del Mobile admits both industry insiders and members of the general public, but that latter group is not as prevalent, clocking in somewhere around 27,500 only during the weekend. The rest of the event is open to professionals only and from that number close to 70% are foreign nationals. The strongest representation comes from European countries like France, Germany, the UK, the Netherlands and Poland, but there's a strong, emerging presence from East Asia, Northern Africa and the Americas.
Past Editions
2021 Edition
"Supersalone" was the name of Salone del Mobile.Milano's special 2021 edition. It exceeded all expectations and served as the successful restart of trade fairs for the sector, Italy and Milano. The fair ended on a positive note with over 60000 attendees visiting between 5.09.2021 and 10.09.2021. Among them were 425 exhibiting brands and 170 students from 22 countries. Thirty-nine independent designers also attended the fair. The fair received attendees from a total of 113 nations. Around 1800 media representatives visited the special edition. The rendition additionally premiered a new digital platform which allowed attendees to visit from afar. The online portal had over 22000 QR codes scanned within the 5 hosting days. Also, it received 1,5 million page views. An average number of 90000 daily users were registered at the digital platform. The TikTok account of the edition received 630,000+ views. Also, the first 3 episodes of the Super! Podcast had received 2000 stream views. The social media accounts also hit record numbers with 15 million impressions, 50000 video views and 25000 interactions.
Past editions
Salone Internazionale del Mobile 2021
05.09.2021 - 10.09.2021
Salone Internazionale del Mobile 2020
16.06.2020 - 21.06.2020
Cancelled because of COVID 19
Salone Internazionale del Mobile 2019
09.04.2019 - 14.04.2019
210,000
SQ M of Exhibition Area
SALONE INTERNAZIONALE DEL MOBILE 2018
17.04.2018 - 22.04.2018
210,000
SQ M of Exhibition Area
SALONE INTERNAZIONALE DEL MOBILE 2017
04.04.2017 - 09.04.2017
210,000
SQ M of Exhibition Area
How to get to Salone Internazionale del Mobile

On Foot
from Milan Central Station - too far away
from Malpensa Airport - too far away

By Car
from Milan Central Station - 38 min car ride (17.4km)
from Malpensa Airport 39 min ride

By Public Transport
from Milano Centrale Railway Station take an RV train (2024 Torino Porta Nuova) fro 9 min to Rho Fiera Milano Station and then walk another 12 min
from Malpensa Airport there is no suitable transportation
Hotels
Venue