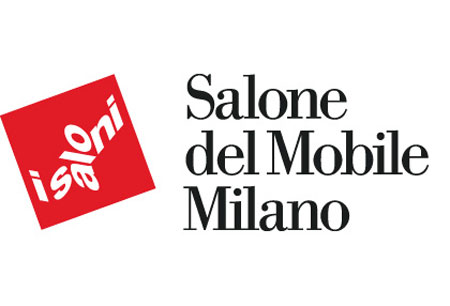 Salone Internazionale del Mobile
Milan, Italy
Book Hotel Online for Salone Internazionale del Mobile
Book Now
Event Update
Fiera Milano will be the hosting location of the 62nd edition of the Salone Internazionale del Mobile. The format of the event will be face-to-face. The current hosting dates for the event are between 16.04.2024 - 21.04.2024. Fiera Milano will not have strict Covid-19 prevention measures in place. This is due to Italy lifting its domestic coronavirus regulations. Participants will be encouraged to follow advisable steps, such as maintaining a 1.5-metre safe distance.
Salone Internazionale del Mobile – A Brief Introduction
Salone Internazionale del Mobile is the definitive furniture trade fair in the world. It's been a staple in the business calendar in Milan, Italy for decades and a major procurement platform for brands at every point of their journey. There's no higher honour than to be featured along the best and biggest names in the furnishing sector here. Six days in total take for the event to run its course, and in that time, exhibitors see an incredible line-up of buyers and visitors.
As the upcoming edition of Salone Internazionale del Mobile in 2023 ramps up, it's time to think about where to stay during the trade show. GETA ltd knows the way around Milan and has a rich selection of hotels, hostels, and apartments all across the city. Whether you're looking to keep all costs to a minimum or seek out high-end accommodation, we're here to deliver the perfect hotel reservation for Salone Internazionale del Mobile. All group sizes are welcome. Book hotels near Fiera Milano at preferential rates and have your trip planned within a day. GETA ltd has a service for your every need.
Why Your Visit Is Worth It?
You will not receive a better return on investment than to exhibit at the Salone Internazionale del Mobile. The brand carries a lot of history, is instantly recognisable, and manages to consistently unite the world of furnishing under one roof. It's guaranteed to generate direct sales right then and there and add to your professional network. You break even on the first day. The pandemic certainly made an impact on attendance, but the numbers are more than positive:
2000+ international exhibitors showcased at the event;

60,000+ international visitors from 113 countries made the trip;

210,000+ square metres of exhibition space used.
Industry Relevance
Salone Internazionale del Mobile has deep roots in the Italian furniture industry as it was first engineered to highlight Italian design and manufacturing, but has since its inception in 1961 become the global leader for the industry. It's now a magnet for foreign brands to showcase their collections and garner the attention of major buyers. Fiera Milano serves as host to this trade fair every single year.
The exhibition space is blocked off into three broader display categories, which are Classic, Design and xLux furniture. The product portfolio is incredibly detailed with the inclusion of beds, mattresses, upholstered furniture, interiors for bedrooms, interior for dining rooms and living rooms, children's furniture, rush and rattan garden furniture, wardrobes and hall furniture.
A lot of vital conversation about interior design and living spaces take place at the Salone, which gives it additional importance during the time of the pandemic. Interior design has had to undergo massive changes in order to adapt to an incredible change in lifestyle for many people. Now that the Salone will return better than ever, exhibitors and experts are back together to navigate these new, trying times together.
You're able to stay in touch with trends as they emerge. Organisers pay attention to reflect current consumer and style trends on all ends of the spectrum ("less is more" & bold in-your-face; organic & sculptural) with extra attention to sustainable futures. With climate change and environmental responsibility being on everyone's mind, Salone Internazionale del Mobile showcases materials that have less of an impact – reclaimed materials, recycled plastics, innovative compounds, rare or refined wood.
Who Are You Going to Meet There?
Salone Internazionale del Mobile admits both industry insiders and members of the public, opening doors for exhibitors to meet with business buyers and end consumers alike. Traditionally, the weekend is when doors open for the public. The level of international visitors is quite impressive. Over 70% of all visitors are foreign nationals. European countries like Germany, the UK, France, the Netherlands, Sweden, and Belgium take the lead, but the trade fair extends its reach to markets in East Asia, Northern Africa and the Americas.
Professionally speaking, you network and pitch your collections to manufacturers, exhibition stand builders, designers, technical experts, architects, carpenters, upholsterers, interior stylists, buyers, decorators, furniture makers and dealers. This opens you up for B2B connections on all levels. Plus, Salone Internazionale del Mobile is a great learning place with students travelling from near and far to get their start in the furnishing industry, learn the ropes and see what kind of future they can build for themselves.
Exhibitors are also growing in regard to internationality. Roughly a third of exhibitors travel from abroad and have a wide variety of backgrounds – Europe, the United States, Canada, Saudi Arabia, India, Southeast Asia and the Far East. Salone Internazionale del Mobile makes sure to welcome new brands all the time. Jan Kath, JANUS et Cie, Limonta, Fatboy, Yo2, Mariantonia Urru and Gemla are the latest additions to the exhibitor list.
Additional Value of Attending
Salone Internazionale del Mobile invests a lot in its support programme, from talks and information events to specifically curated special shows. The two biggest and most anticipated are DESIGNin the Kitchen and DESIGNin the Bathroom, whose mission is to highlight the excellence in Italian design. They're curated by famous names in the Italian community like the architect Alessandro Colombo and Paola Garbuglio. Other installations include the "Design with Nature" curated by Mario Cucinella.
Trade visitors will be delighted at the opportunity to hear renowned stars in interior design talk at the trade fair as part of a whole series of talks. The lineup exceeds all expectations by having Eva Feldkamp, Liam Young, Anab Jain, Mario Cucinella and Daan Roosegaarde as speakers. Learn from their experience and take notes on the future of furnishings and interior design. Organisers have invited the GREEN GRADS – the next generation of designers from the UK, who caught the eye of the international community back at the London Design Festival. These fresh graduates all value green ideas and will screen a documentary film on their efforts to rethink interior design with sustainability in mind. If it is films you want, you should not miss the La Scatola Magica (The Magic Box) – an audiovisual installation by 11 Italian filmmakers.
Past editions
Salone Internazionale del Mobile 2023
18.04.2023 - 23.04.2023
15%
increase in visitor attendance compared to 2022
65%
of visitors were from abroad
550
Young designers attended as exhibitors
31
Young designer exhibitor countries
28
Design educational institutions as exhibitors
18
Design educational institutions exhibitor countries
34%
of exhibitors were from abroad
47%
of journalists were from abroad
Salone Internazionale del Mobile 2022
07.06.2022 - 12.06.2022
Hybrid due to Covid-19 - face-to-face+digital platform
268,000+
Participants in total
61%
of visitors were from abroad
27%
of exhibitors were from abroad
3,500+
Accredited journalists
200,000+
m2 of net exhibition space
Salone Internazionale del Mobile 2021
05.09.2021 - 10.09.2021
Salone Internazionale del Mobile 2020
16.06.2020 - 21.06.2020
Cancelled because of COVID 19
Salone Internazionale del Mobile 2019
09.04.2019 - 14.04.2019
210,000
SQ M of Exhibition Area
How to get to Salone Internazionale del Mobile

On Foot
from Milan Central Station - too far away
from Malpensa Airport - too far away

By Car
from Milan Central Station - 38 min car ride (17.4km)
from Malpensa Airport 39 min ride

By Public Transport
from Milano Centrale Railway Station take an RV train (2024 Torino Porta Nuova) fro 9 min to Rho Fiera Milano Station and then walk another 12 min
from Malpensa Airport there is no suitable transportation