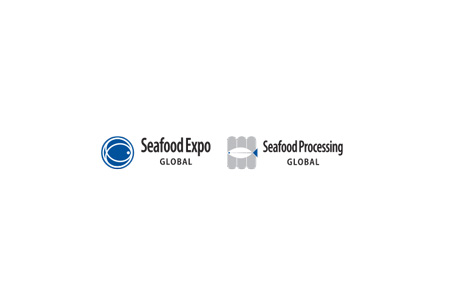 Seafood Expo Global
Barcelona, Spain
Book Hotel Online for Seafood Expo Global
Book Now
Event Update
Diversified Communications has officially announced the dates for the latest in-person editions of Seafood Expo Global. The event will take place between the dates 23.04.2024 and 25.04.2024. The edition will be held once again at the Fira Barcelona Gran Via in Barcelona, Spain. Due to Spain removing its pandemic-related restrictions, the venue will not feature Covid-19 safety measures. Similarly, the country at present does not have travel limitations in place.
A Brief Overview of Seafood Expo Global
Seafood Expo Global returns for another year to bring the biggest names in the seafood products to share experience and conduct business. This iconic international trade fair is going to be the epicentre of innovation, quality and expertise. Everyone from large seafood buyers to influential seafood suppliers meets together to discuss, research and network. It's exactly the stage you want to be on to reach a whole new audience for your business!
GETA ltd has helped thousands reach their business destinations for over a decade and provide a flexible, affordable service for hotel accommodation during major trade fairs. The location doesn't matter. The size of your budget doesn't matter. The number of travellers doesn't matter. We offer the top hotel rates during Seafood Expo Global and you receive the royal treatment. It's our job to make your stay as comfortable as possible. Book hotels close to Fira Barcelona Gran Via without going over budget. GETA ltd treats you a number of bonus services to build on top of your hotel reservation for Seafood Expo Global.
Why Your Visit Is Worth It
Although the pandemic has slowed things down in the industry, Seafood Expo Global proves its importance to exhibitors and visitors alike. The first edition to run in Barcelona, and the first one to come after the pandemic, performed incredibly well. It reached pre-pandemic numbers easily, which proves the resilience of the trade fair to bounce back:
1550 exhibitors from 76 countries had a booth;
26,000+ international buyers attended the trade fair;
70+ National and Regional Country Pavilions are established within the framework of the fair;
39,847 sq. metres of net exhibit space was used
Industry Relevance
Seafood Expo Global has been a mainstay within the Brussels business calendar since its first edition back in 1993 and has since grown bigger and better at its home at Brussels Expo. The fair is co-located with Seafood Processing Global, creating synergy between the two events. In 2022, organisers decided a chance is necessary and that's why Seafood Expo Global has found a new home in Barcelona, Spain.
Both events are able to service the full value chain on all fronts. In terms of products, you can hope to see a great variety – fresh fish and seafood, frozen fish and seafood, value-added seafood, processed and packaged fish and seafood, freight forwarders and logistical services, and processing and packaging equipment. Program highlights include the coveted Seafood Excellence Global awards competition. Seafood Expo Global pushes for innovation and conducts business at incredible volumes. If you're looking to expand your business and reach new markets, then this is the best way to achieve your goals.
Who Are You Going to Meet?
As already touched upon, Seafood Expo Global is the comprehensive platform for all links in the process chain. It's why you can expect any and every professional who has ties to the industry to be present during the upcoming edition.
Breaking down the countries who are represented, we see a strong presence from European markets. Austria, the UK, Ireland, Germany, Lithuania, Spain, Italy, Poland, Belgium, France, Portugal and the Netherlands are some of the biggest presences. At the same time, the event pulls in buyers from Hong Kong, UAE, Australia, the US and South Africa.
In terms of visitors, there is a great diversity in their background. You have strong chances to meet and negotiate with hospitals, bars, fast food chains, importers and exporters, distributors, hotels, cruise lines, resorts, restaurants, wholesalers, supermarkets, airlines, and caterers. Roughly 75% of all visitors attend in order to make a purchase and 82% are involved in purchasing decisions. This guarantees that you'll be meeting with qualified sales leads every single day. That's a lot of potential to generate not just buzz around new products, but also increase sales volume.
The Key Buyer program is populated by giants such as Aldi, Carrefour, Bidfood, Food Lovers Market, Costco Wholesale, Delhaize, IKEA, Hellofresh, Kesko, Lidl, Makro, Mercadona, Metro, Sysco, Subway, Sodexo, The Cheesecake Factory and Whole Foods Market
Additional Value of Attending
You can't miss out on the opportunity to shine by entering the competition for one of the categories at the Seafood Excellence Global Awards. Receiving this award is a stamp of approval and a clear indicator to buyers that your product is above and beyond in terms of quality. Of course, the most competitive categories are the Grand Prizes for Best Hotel/Restaurants/Catering (HORECA) Product and Best Retail Product. Judges can also select exceptional products in several categories like Innovation, Convenience, Health and Nutrition, Retail Packaging and Seafood Product Line.
Aside from all the business networking happening, Seafood Expo Global also shines with its own Conference that consists of over 20 educational sessions. Organisers have invited the top experts in the seafood industry to give lectures on relevant subjects. Each session tackles current issues and gives vital practical information. No matter what sector you operate in, you'll discover a piece of advice that's tailored to your operation. Topics range from edition to edition. Most recently the conference has examined Aquaculture, Seafood Business & Leadership, Seafood Sustainability and the Impacts of the COVID-19 pandemic on the global seafood trade.
Seafood Expo Global is known for its high-volume buyers. Exhibitors, who manage to get their attention, have made it in a big way on an international level. The Key Buyer Program is aimed at high-volume seafood purchasers in multi-unit retail and foodservice establishments. The main goal of the program is to remove as many barriers to these buyers as possible. Remove challenges and create an efficient and productive experience.
The Outlook for 2023
Seafood Expo Global 2022 performed beyond initial expectations, which confirmed that the move to Barcelona was the right decision. Organisers have seen strong interest for the upcoming edition and expect that the 2023 edition will retain similar numbers. Chances are it will improve on them significantly. Right now the team is working on the programme and we'll update you on any new developments as they are announced.
Past editions
Seafood Expo Global 2023
25.04.2023 - 27.04.2023
24%
increase in visitor attendance rate compared to 2022
Seafood Expo Global 2022
26.04.2022 - 28.04.2022
Seafood Expo Global 2020
21.04.2020 - 23.04.2020
Cancelled because of COVID 19
Brussels Seafood Show 2019
07.05.2019 - 09.05.2019
36,000
SQ M of Exhibition Area
BRUSSELS SEAFOOD SHOW 2018
24.04.2018 - 26.04.2018
36,000
SQ M of Exhibition Area
How to get to Seafood Expo Global

On Foot
from Barcelona-Sants Station is 41 min walking

By Car
from Barcelona-Sants Station = 12 min of a car drive (4.5 km)
from Josep Tarradellas Barcelona-El Prat Airport = 11 min drive (9.8km)

By Public Transport
from Sants Estació Station take Metro nr L5 for 3 stops to Collblanc station and change to L9S for another 3 stops to Europa (Fira) from where you need to walk another 6 min to reach your travel point. All of this will take you 20 min.
from Josep Tarradellas Barcelona-El Prat Airport take bus nr 46 to Pl Europa Station from where you need to walk aditional 450m. This jurney will take you 20 min.