security essen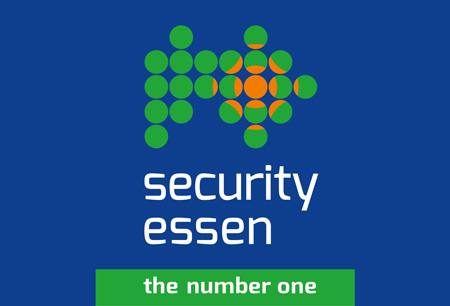 security essen
Germany , Essen
Covid-19 Event Notice
Security Essen's 2022 edition will take place as a face-to-face exhibition at messe Essen between 20.09.2022 and 23.09.2022. The event will feature the latest Covid-19 prevention measures to ensure attendee safety. This will include safety precautions such as:
Such include a vaccination passport, with the second dose administered 14 days before the beginning of the fair. Alternatively, they can provide proof of recovery between one and six months old.

They can also gain access after presenting negative test results. Such documents must be accessible via the CovPassCheck app in digital format. Attendees must present the files, as well as their ID or driver's license, when they arrive at the venue. 3G entry documents must also be presented when arriving in Germany due to the implemented travel restrictions.
Attendees must keep a social distance of 1.5 meters and avoid physical forms of contact such as handshakes. Participants should wear surgical masks at all times during their visits. This includes discussions at exhibitor booths and in conference rooms. Attendees should also be aware that food court areas may be exempt from the rule.
There will be implemented changes to the event venue, such as increased meeting spaces and reception areas. Remainder markings and signs will also be on display at Messe Essen. Thorough cleaning will be done on a regular basis in high-touch and high-congestion areas. Conference rooms, bannisters, exhibition areas, and door handles are examples of such places.
A Brief Overview of Security Essen
Security Essen demonstrates how technology can aid businesses in ensuring better security and fire prevention in all industries. The international trade fair is hosted in Essen, Germany, and welcomes leading companies that are at the forefront of innovation, and showcase their products in action to an audience that consists of interested buyers with sizeable budgets. It's the premier platform for information and procurement in Europe.
Find hotel accommodation for trade fairs at attractive price rates according to your price range and in close proximity to Security Essen. GETA ltd is an established brand in the business travel sector and presents you with the best value for your money when it comes to your hotel stay. We are in the business of cutting down costs and ensuring you have a quick and easy commute. Aside from placing you close to Messe Essen, we work to give you adequate access to public transport!
Why Your Visit Is Worth It
We want to bring to your attention that Security Essen is officially regarded as the world's biggest trade fair for security and fire prevention. If there's one event you can't afford to miss in your industry, it's this one. Have a look at the fact sheet from the last edition:
950 international exhibitors from 40+ countries showcased at the event;
36,000+ international trade visitors from 120+ countries made the trip;
66,000+ square metres of exhibition space used.
Industry Relevance
Security Essen has a significant legacy as it's been going every two years since 1974 at the Messe Essen, which has allowed the trade fair to grow a loyal community consistently. There has never been a dip in attendance, and Security Essen remains the one-stop platform for all the major manufacturers and agencies to unveil their latest products and technologies. The event sees technology evolve by giant leaps, and the current portfolio is quite impressive. Groups on display include transport protection systems, alarm installations, fire alarms, smoke alarms, gas detectors, criminal investigation technology, control, and surveillance equipment and more. Not to mention that organisers offer a comprehensive support program, where the biggest highlight is the Security Experts Forum.
Who Are You Going to Meet?
The crowd that visits Security Essen consist mainly of industry experts, installers and the broader category of participants from the security sector as a whole. The one unifying trait between all these groups is the interest in investment and purchases. Roughly 76% are involved in the bigger decision-making processes at their companies and attend to negotiate contracts. This is, in fact, supported by industry data that shows that sales in Germany alone have risen by 18% in the past two years combined to a staggering 17.2 billion euros. Security Essen functions as a centre for trade visitors in Europe with the biggest representation coming from European Union members, while the overall number of international visitors is steadily growing, now at 40%.
Past editions
security essen 2020
22.09.2020 - 25.09.2020
Cancelled because of COVID 19
security essen 2018
25.09.2018 - 28.09.2018
66,000+
SQ M of Exhibition Area
SECURITY ESSEN 2016
27.09.2016 - 30.09.2016
66,000+
SQ M of Exhibition Area
How to get to security essen

On Foot
from HBF 35 min walking distance (2.6km)
from Essen/Mülheim Airport - 1h10 min walk (5.3km)

By Car
from HBF - 6 min ride (2.8km)
from Essen/Mülheim Airport - 8-10 min drive (6.5km)

By Public Transport
From HBF it is only 6 min ride with U11
from Essen/Mülheim Airport - there is no direct transportation
(alternatively you can walk ~30 min to Essen Abzweig Flughafen Stop and take Bus 142 for 9 stops, which will take you ~45 min total)
Hotels
Venue