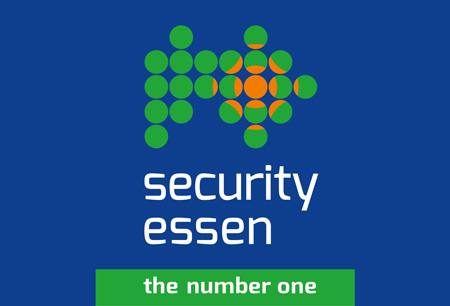 security essen
Essen, Germany
Book Hotel Online for security essen
Book Now
Event Notice
Security Essen's 2024 edition will take place as a face-to-face exhibition at Messe Essen between 17.09.2024 and 20.09.2024. The event will not feature the latest Covid-19 prevention measures due to the removal of the domestic restrictions. Germany, at present, does not feature travel limitations.
A Brief Overview of Security Essen
Security Essen demonstrates how technology aids businesses in ensuring better security and fire prevention in all industries. The international trade fair is hosted in Essen, Germany, and welcomes leading companies that are at the forefront of innovation. The goal is to showcase their products in action to an audience that consists of reputable buyers with sizeable budgets. It's the premier platform for information and procurement in Europe.
Are you headed to Security Essen? You definitely want to beat the thousands expected to attend the upcoming edition in 2022 to the best hotel accommodation. GETA ltd shows you all the great hotels in Stuttgart. Our clients know that we deliver professionalism, flexibility and affordability. Book inexpensive hotels close to Messe Essen to save money and time you spend commuting. We are veterans in providing accommodation for trade shows and know our way around Stuttgart. Tell us how many beds you need and we'll handle the rest. GETA ltd assists in all aspects of your trip so don't hesitate to check out our bonus services.
Why Your Visit Is Worth It?
Security Essen has the reputation as one of the world's biggest trade fairs for the security and fire prevention industry. You can imagine the opportunities you'll get to come face to face with some of the top buyers in the world. Products practically fly off the shelf and exhibitors generally earn back their travel and exhibiting expenses immediately. It's the one event you truly can't miss. The data from the last live edition is more than impressive and the first post-pandemic event is set to reach similar numbers:
950 international exhibitors from 40+ countries showcased at the event;

36,000+ international trade visitors from 120+ countries made the trip;

66,000+ square metres of exhibition space used.
Industry Relevance
Security Essen has a significant legacy as it's been going every two years since 1974 at the Messe Essen, which has allowed the trade fair to grow steadily and consistently. There's never been a dip in attendance numbers and its audience is fiercely loyal. Security Essen remains the best one-stop platform for all the major manufacturers and agencies in Europe to unveil their latest products and technologies.
The event tracks the evolution in security technology from mechanical all the way to digital and automated solutions. Every edition brings in a new generation of solutions and the current portfolio is quite impressive. The exhibition halls are organised in the following thematic areas – access, mechatronics, mechanics, systems & perimeter; video; fire, burglary & systems; services & digital networking security. There's no trend that's not been explored at Security Essen. Organisers keep their eyes firmly on the future of security and it's why the supporting programme covers so much ground by inviting top security experts from all over the world.
Who Are You Going to Meet?
The crowd that visits Security Essen consist mainly of industry experts, installers and the broader category of participants from the security sector as a whole. The one unifying trait between all these groups is the interest in investment and purchases. Roughly 76% are involved in the bigger decision-making processes at their companies and attend to negotiate contracts. This is, in fact, supported by industry data that shows that sales in Germany alone have risen by 18% in the past two years combined to a staggering 17.2 billion euros. Security Essen functions as a centre for trade visitors in Europe with the biggest representation coming from European Union members, while the overall number of international visitors is steadily growing, now at 40%.
The exhibitor catalogue certainly helps in maintaining the interest of buyers. You'll find booths of Carl Wittkopp, Deutsche Telekom, Hikvision, Kale Kilit, Salto Systems, Hoppe AG, PwC Cyber Security Services and AEG ID.
Additional Value of Attending
You don't just have your exhibition stand to reach potential buyers. The Security Experts Forum is a non-stop lecture program on all relevant security topics. Exhibitors get the opportunity to talk about their latest innovations and practical experience, which not only serves as a point of direct inspiration for trade visitors, but also an effective way to promote your own business.
The Fire Protection Forum, in comparison, takes place only on the third and fourth days of Security Essen and features a lot more practical demonstrations in special areas along with discussions. The forum explores a variety of topics such as the special features of fire protection in exhibition halls; fires - causes, effects and human involvement; the use of drones in fire protection, and examples of damage from the practice of fire cause investigation.
Last but not least, there's the Day of Training and Further Education held for all trainees, students and retrainees in the security industry. It's important to encourage new waves of talent to enter the industry as a whole and this event does precisely that. The entire day is filled with programming. Participants will have the chance to meet with exhibitors, sit down for lectures and even earn prizes based on performance. Exhibitors can get a sample of potential future employees and recruit!
Past editions
security essen 2022
20.09.2022 - 23.09.2022
77%
of the visitors were decision-makers
security essen 2020
22.09.2020 - 25.09.2020
Cancelled because of COVID 19
security essen 2018
25.09.2018 - 28.09.2018
66,000+
SQ M of Exhibition Area
SECURITY ESSEN 2016
27.09.2016 - 30.09.2016
66,000+
SQ M of Exhibition Area
How to get to security essen

On Foot
from HBF 35 min walking distance (2.6km)
from Essen/Mülheim Airport - 1h10 min walk (5.3km)

By Car
from HBF - 6 min ride (2.8km)
from Essen/Mülheim Airport - 8-10 min drive (6.5km)

By Public Transport
From HBF it is only 6 min ride with U11
from Essen/Mülheim Airport - there is no direct transportation
(alternatively you can walk ~30 min to Essen Abzweig Flughafen Stop and take Bus 142 for 9 stops, which will take you ~45 min total)