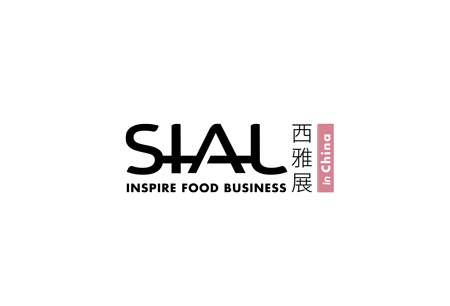 SIAL China
Shanghai, China
Book Hotel Online for SIAL China
Book Now
Event Update
The 2024 edition of SIAL China will take place at the Shanghai New International Expo Center (SNIEC) in the absence of Covid-19 safety precautions. This is due to the removal of the country's domestic pandemic-related limitations. The hosting dates are set between 28.05.2024 and 30.05.2024. Due to the ongoing travel restrictions, participants will have to present a negative test result no older than 48 hours before travelling by plane and fill in a Health Declaration Form. The Form can be found on the official website of China Customs.
Overview of SIAL China
Shanghai is home to one of the biggest food trade fairs in China – SIAL China. It's the definitive meeting point for professionals in the food & beverage sector to research new products, find new suppliers and conduct business on a high level. Exhibitors tap the entire market with a single event and have the resources to carve out a name for themselves in the Asian food market in China. New launches, demonstrations and networking fill the entire three days of the fair, making it one you do not want to miss for the world!
Travelling to China is resource and time heavy, which is why you need a partner to support you on your business trip. GETA ltd is here to provide hotel reservations for SIAL China and guide you the entire time you're there. Our team sends you a list with all the great deals in Shanghai so you're firmly in budget. Benefit from an excellent location close to the Shanghai New International Expo Centre that matches all your needs. We know how to work with large groups of over twenty people, so you know you're in safe hands. In addition to hotel accommodation for exhibitions, we're here to offer rent-a-cars, airport transfers and reservations for meeting facilities.
Why Your Visit Is Worth It
SIAL China is the engine of business and innovation in the food and beverage industry in China. You're able to target the entire country and surrounding region. There's a great appetite for brands outside China, so you're sure to hit your sales goals. All major buyers are in attendance and they're eager to place orders. What makes SIAL China a perfect entry point to the entire Chinese market is its scale.
Here are the most recent exhibition numbers:
5500+ global exhibitors
180,000+ international trade visitors
215,000 sq. metres of exhibition space
Industry Relevance
SIAL China is one of the international satellite events of the original SIAL, based in Paris. The first SIAL event has been incredibly successful and turned into a defining global moment for the entire food and beverage industry. It's only natural that SIAL China followed with a first edition held back in 2000. Editions are scheduled every year in May at the Shanghai New International Expo Centre (SNIEC) in Shanghai, China. In no time, the trade fair has become a force of business and innovation in the region. Today, SIAL China is one of the largest fairs for Asian food in China.
National and international companies benefit from large-scale exposure to some of the biggest and most influential buyers in Chinese and Asian markets. Exhibitors enjoy increased global visibility and a set of promotional tools that connect them to qualified sales leads at all times. SIAL China thrives on new product releases, innovations, solutions and sophisticated gourmet experiences. As a business platform, it's incredibly effective to generate long-term partnerships with leaders in the food, beverage and hospitality industry in China.
The exhibition space is divided into 8 dedicated sectors, which encompass the entire value chain. Trade visitors discover the best and newest in:
Babyfood Village
Organic & Wellness Village
Dairy Sector
Non-alcoholic Beverage Sector
Food Sector
Meat Poultry & Cured Meat Sector
Seafood Sector
Alcoholic Beverage Sector
Who Are You Going to Meet?
SIAL China is a thriving meeting ground for food manufacturers, distributors, importers and exporters, wholesalers, retailers, supermarkets, traders, e-commerce and senior representatives of institutional and commercial catering to come together and do business. The vast majority of trade visitors come from all regions in China, though you still get a lot of buyers from neighbours like South Korea, Japan and Taiwan for instance.
There's a subset of buyers called delegation buyers, who represent government departments, local markets, associations and enterprises, which often attend the trade fair in groups of over twenty people. Their primary goal is to do in-depth market research, learn about new products and place high-volume orders during SIAL China.
In terms of companies, you'll see brands such as the Korea Agro-Trade Center, Australia Clare Valley Food, Kraft, MARS, JBS, LYFEN, Subway, McDonalds, Grove Services, Organic Valley, California Milk Advisory Board, Lamex Foods and the USA Poultry & Egg Export Council.
Additional Value of Attending
Exhibitors don't have to worry about meeting with the relevant buyers, because SIAL China runs the target buyer programme called "Match Me". Match Me invites trade visitors, who're looking to do business, and provides them with a one-to-one matching-making service. You have a variety of options when it comes to matching with the perfect partner and the results speak for themselves.
In 2021, Match Me invited 2000 buyers, who managed to create 8000 matches before the fair even started. There is a series of Match Me private rooms, which are responsible for a total of 800 total matches. Then there's the procurement and supply matching salon, and group buyer tour, which in turn resulted in over 1000 matches.
Unparalleled networking opportunities are not the only thing working in SIAL China's favour. We also have to mention the SIAL Global Food Industry Summit – one of the best in the world when it comes to innovations, knowledge exchange and market trends in the global F&B industry. You will hear from experts, industry leaders and professionals at the top of their game in their fields. The Summit is divided into several tracks - new retail, supply chain, dairy, meat, drink, food-tech, imported food, F&B investment, China's catering. Not only are you able to get insights into what's happening in your particular sector, but have a chance to act on business opportunities.
Finally, we have to talk about the various events, competitions and awards ceremonies taking place during SIAL China. The calendar is truly packed and you don't want to miss the thrilling La Cuisine, SIAL Cup Barista Challenge, SIAL Rolling Dice, Seafood Fest, Snacking Awards or the Chic & Tea Contest. You'll see the best of the best culinary professionals showcase their amazing skills and have a chance to taste test a world of high-quality foods and drinks.
Past editions
SIAL China 2023
18.05.2023 - 20.05.2023
SIAL China 2022
07.12.2022 - 09.12.2022
SIAL China 2021
18.05.2021 - 20.05.2021
180,000
SQ M of Exhibition Area
SIAL CHINA 2020
28.09.2020 - 30.09.2020
162,000
SQ M of Exhibition Area
SIAL CHINA 2019
14.05.2019 - 16.05.2019
162,000
SQ M of Exhibition Area
How to get to SIAL China

On Foot
Shanghai Pudong International Airport – not available
Shanghai Railway Station – not advisable

By Car
Shanghai Pudong International Airport – 30 mins via Shanghai Yingbin Expressway
Shanghai Railway Station – 25 mins via North-South Viaduct and Inner Ring Viaduct

By Public Transport
Shanghai Pudong International Airport – not available
Shanghai Railway Station – not available