SINDEX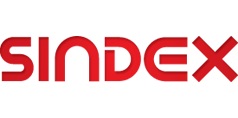 SINDEX
Switzerland , Bern
SINDEX 2023 will be held at the BERNEXPO as a hybrid event between September 5th, 2023 and September 7th, 2023. The trade fair will be hosted in a digital and physical format to ensure that all attendees can participate, regardless of their circumstances. The venue will be equipped with the most up-to-date Covid-19 prevention measures, such as the 3G entry policy. As part of the safety procedures, attendees must present documents such as negative test results before being admitted.
Enter the world of automation and electronics at SINDEX. Industry professionals and leaders in the fields of electrical engineering will present cutting-edge innovations and breakthroughs and discuss the potential futures of the industry. Open to the general public and industry insiders, this trade fair attracts thousands of visitors who wish to see the 300 exhibitors. Get a leg up on the search for affordable accommodation with GETA ltd.
Choose among the pre-selected offers GETA ltd presents and leave the hotel reservation to us so you can save your energy for the many attractions at SINDEX. Visitors are treated to simulation tools, two special shows, four special economic zones and an opening symposium for full comprehension of the industry and its evolution. With a program as packed, you need a room right near the expo centre or with accessible public transport. GETA ltd can offer the most attractive locations at reduced rates.
SINDEX allows you to automate your business, but GETA ltd automates your business trip.
Past Editions
2021
SINDEX 2021 was a hybrid event. The trade show took place at BERNEXPO in both digital and physical formats, allowing visitors to participate remotely or in person. The event took place from August 31, 2021, to September 2, 2021. The venue featured the most up-to-date Covid-19 prevention measures, such as social distancing and mandatory mask wear. Around 120 exhibitors were present, displaying their wares in five speicalised zones.
Past editions
SINDEX 2021
31.08.2021 - 02.09.2021
SINDEX 2020
22.09.2020 - 24.09.2020
Cancelled because of COVID-19.
SINDEX 2018
28.08.2018 - 30.08.2018
How to get to SINDEX

On Foot
Bern Airport – not advisable
Bern Hbf – 37 mins via Breitenrainstrasse

By Car
Bern Airport – 22 mins via A6
Bern Hbf – 10 mins via A1

By Public Transport
Bern Airport – 47 mins via 40
Bern Hbf - 20 mins via 21
Hotels
Venue