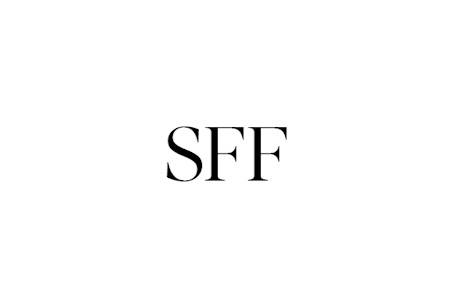 Stockholm Furniture Fair
Stockholm, Sweden
Book Hotel Online for Stockholm Furniture Fair
Book Now
Event Update
The Stockholm Furniture & Light Fair 2024 edition has been set to 06.02.2024 and 10.02.2024. The fair will continue to be held at the Stockholmsmässan. The venue will not be equipped with the most up-to-date COVID-19 prevention measures. This is due to Sweden lifting its pandemic-related restrictions.
A Brief Overview of the Stockholm Furniture Fair
Stockholm Furniture Fair is Scandinavian design comes alive with large brands and new designers adding their voice to the overall trends. The international trade fair brings in a large audience from all over the world to source the latest design pieces and collections from Scandinavian companies. The fair strikes the perfect balance of purchasing platform and an artistic hot spot for unique new perspectives on the design style that has captivated the world.
Thousands are expected to book hotels for the upcoming edition of the Stockholm Furniture Fair in 2023. Don't wait too long to make your reservations. GETA ltd sends you the top hotel deals in Stockholm. All budgets and groups are welcome. We have experience working with large groups of over twenty people. Take advantage of our database of hotels, hostels and apartments to rent in the city. From low-cost rooms to high-end rooms, our team delivers exactly what you need. Plus, you stay near Stockholmsmässan, which shortens your trip to just a few minutes. You also have good access to public transport options. GETA ltd adds to your hotel stay bonus services like rent-a-car, airport transfers and reservations for meeting rooms.
Why Your Visit Is Worth It?
The annual furniture fair equips exhibitors with the necessary tools to form new partnerships and position their products in the global market. You're showcasing to a diverse international audience and have access to experts and trendsetters involved in the support programme. Visitors attend in order to survey new offerings and make purchases, so you'll definitely go home with new sales leads. Take a look at the key numbers:
Trade visitors travel from 100+ countries
400 exhibitors from 31 countries showcase their products
Industry Relevance
Stockholm Furniture Fair is the meeting centre and cross-border procurement platform dedicated to Scandinavian design. It's an influential trade fair that sets the major trends for the year, which will fly all over the world. Near 80% of exhibitors are companies based in Scandinavian countries so you get the most authentic representation of the design movement. To date, no other event has the same concentration of Scandinavian design companies in the same place. This reflects in the type of visitors that regularly attend and make purchases. In addition, Stockholm Design Week is held alongside Stockholm Furniture Fair and presents visitors with a variety of design events all over the city.
The exhibition halls feature the full value chain of furniture and lighting models for every room in home environments. This is in addition to series of pieces meant for public places. Organisers are inclusive and create the right environment for new designers as well as collectibles. For the first time in 2023, the Stockholm Furniture Fair will launch Älvsjö gård – a new platform that's geared towards experimental, research driven and collectible design. The feature is housed at the Älvsjö gård, which is one of the oldest existing manors in Stockholm, right next door to the exhibition centre. The exhibition space is limited. Organisers invite contemporary galleries, design dealers, producers and independent interior designers to blur the lines between furniture and art in fresh new ways.
Each edition has a Guest of Honour. In 2023, organisers recognise the exceptional work of design studio Front based out of Sweden. The duo, Sofia Lagerkvist and Anna Lindgren, have previously been featured in the Greenhouse area for young talents. Their singular point of view is focused on furniture design as an art form.
Who Are You Going to Meet?
The audience for the Stockholm Furniture Fair work in all related fields of furniture and design. In addition to the established designers and breakthrough creative talents, you'll also connect with CEOs and decision makers working in import, retail and distribution. They come to place orders and source new suppliers.
In terms of exhibitors, you have a diverse lineup from Sweden, Norway, Denmark and Finland. The most interesting participants are showcased at the Greenhouse feature, which highlights the future of furniture design. The showcase sees new design processes, contemporary and innovative solutions, and prototypes. The goal is to promote growth, introduce interesting ideas and highlight the work by independent designers (Felicia Larsson, Gustav Winsth, Human Error, Jenni Inciarte Villaverde, IO LINE AND ROUND and JLM-form) and designer schools (Capellagården, Aalto University - School of Arts, Design & Architecture, Academy of Art Szczecin, Beckmans College of Design, Grebbestads Folkhögskola and Handarbetets Vänner).
Additional Value of Attending
The supporting programme has something for everyone. The Stockholm Furniture Fair Talks have the most celebrated names and experts in the industry share their perspective on the future and wellbeing of design. Keynote speakers include Sabine Marcelis, Anders Lendager, Stephen Burks, Viktoria Millentrup, Slava Balbek, Ilse Crawford, Philippe Malouin, Raw Edges and finally Marcus Engman.
Another very important feature is the mentorship programme that's tied to the Greenhouse. There are so many obstacles to newcomers to make an impact, learn and find their footing. This is where mentors come in. There's great history between mentors and newbies in furniture making and the Stockholm Furniture Fair wants to keep this tradition alive by giving young designers the chance to learn from experienced key persons. If you're exhibiting at the Greenhouse, you might get selected as a mentee by one of the five designers. For 2023, these are Agneta Stake (Founder and Creative Director, Nola Industrier), Benny Hermansson (Owner, CEO and Creative Director, GemlaFabrikers AB), David Ericsson (Designer), Sandra Adrian Asplund (Creative Director, Aspund) and Thomas Bernstrand (Designer).
The final surprise for the 2023 edition is the launch of the Scandinavian Design Awards. The idea is to recognize the incredible work done in architecture, interior design and design in Sweden, Norway, Denmark and Finland. The eight categories are:
Architecture of the Year
Furniture of the Year
Interior detail of the Year
Designer of the Year
Garden design of the Year
Sustainability Award of the Year
Rising Star of the Year
Producer of the Year
Past editions
Stockholm Furniture Fair 2023
07.02.2023 - 11.02.2023
32%
of visitors were from abroad
67%
of the visitors had direct influence on purchasing decisions
525
Media representatives
80%
of pre-pandemic attendance rates reached during event
STOCKHOLM FURNITURE AND LIGHT FAIR 2021
09.02.2021 - 13.02.2021
Cancelled because of COVID-19
STOCKHOLM FURNITURE AND LIGHT FAIR 2020
04.02.2020 - 08.02.2020
38,000
SQ M of Exhibition Area
STOCKHOLM FURNITURE AND LIGHT FAIR 2019
05.02.2019 - 09.02.2019
38,000
SQ M of Exhibition Area
How to get to Stockholm Furniture Fair

On Foot
Bromma Stockholm Airport – not advisable
Stockholms Centralstation – not advisable

By Car
Bromma Stockholm Airport – 20 mins via E20/E4
Stockholms Centralstation – 15 mins via Road 226

By Public Transport
Bromma Stockholm Airport – 45 mins via transports 113 and Pendeltåg linje 43
Stockholms Centralstation – 10 mins via transport Pendeltåg linje 43