THE HOTEL SHOW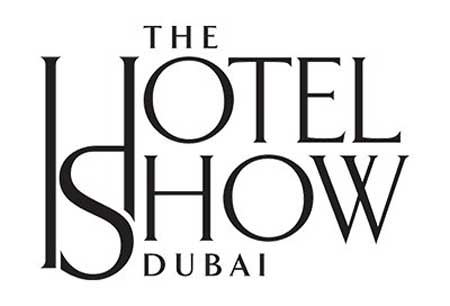 THE HOTEL SHOW
UAE , Dubai
Event Update
The HOTEL SHOW 2023 will take place as a live event between May 23rd and May 25th, 2023. The Dubai World Trade Centre will host the trade show. To ensure attendee safety, the event grounds will be equipped with the most up-to-date COVID-19 prevention measures. The 3G entry policy is one of the safety measures that will be implemented. Attendees should take note that they must show entry documents such as negative PCR tests as part of the safety protocols. Such papers must also be shown upon arrival in the UAE due to the country's travel limitations.
Introduction to the Event
THE HOTEL SHOW brings you all the exciting developments and trends in the hotel and restaurant industry, showcasing the products and services that elevate hospitality. This international exhibition is set to draw in large crowds – 25,500 industry insiders to come to look at the entire industry encompassing technology, security, facilities management, interior, kitchen and bathrooms among many. Book your accommodation right now with assistance from GETA ltd – your guide to the best prices on the market.
If you're new to the whole concept of business trips, GETA Ltd is here to help you get off to a good start with a flexible service that guarantees satisfaction. Your hotel booking for THE HOTEL SHOW will be tailored to your exact specifications. Price range, hotel location and hotel ranking – all chosen by you. We only deliver the best options for you to select from in a single business day. We keep your travel expenses optimal and your attendance a joy – the perfect recipe to achieve success. THE HOTEL SHOW values networking, and you will have an incredible opportunity to interact with the industry's movers and shakers.
Past editions
THE HOTEL SHOW 2022
24.05.2022 - 26.05.2022
THE HOTEL SHOW 2021
31.05.2021 - 02.06.2021
THE HOTEL SHOW 2020
14.09.2020 - 16.09.2020
Cancelled because of COVID-19.
THE HOTEL SHOW 2019
17.09.2019 - 19.09.2019
THE HOTEL SHOW 2018
16.09.2018 - 18.09.2018
How to get to THE HOTEL SHOW

On Foot
Dubai Airport – not advisable
Global Village 1 Station – not advisable

By Car
Dubai Airport – 10 mins via Sheikh Rashid Rd/E11
Global Village 1 Station – 20 mins via Sheikh Mohammed Bin Zayed Rd/E311 and Al Ain - Dubai Rd/E66

By Public Transport
Dubai Airport – 15 mins via transport MRed
Global Village 1 Station – not available
Hotels
Venue