TOP DRAWER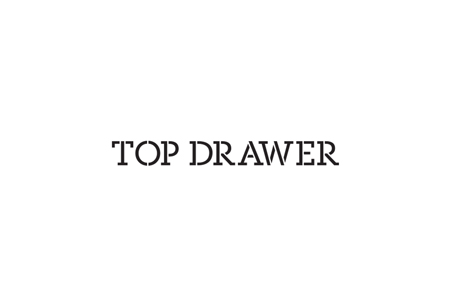 TOP DRAWER
UK , London
Covid-19 Update
TOP DRAWER 2022 Autumn Edition will be held as a face-to-face exhibition between 11.09.2022 and 13.09.2022. The trade fair will take place at Olympia London in the United Kingdom. Covid-19 safety protocols such as social distancing and the 3G entry regulation will be implemented at the event venue. At all times during the trade show, attendees must maintain a safe distance of 1.5 meters. They must also present documents such as negative test results before entering the venue. Due to the imposed travel restrictions, such documents must also be presented upon arrival in the United Kingdom.
A Brief Overview of Top Drawer
Often marketed as led by design only, Top Drawer has positioned itself as a consistent source of new voices, cutting-edge trends as they form and quality work. One of the fair's major strengths is the act of curation that adds cohesion and opens up a dialogue across all product groups shown on the floor. Top Drawer extends its product portfolio to a variety of interior design products, food products, retail concepts, eco-friendly products and fashion.
The key to success as an exhibitor at Top Drawer is to carefully manage every detail of your trip and this includes where you stay. GETA ltd takes over the lengthy process of hotel research and completes your hotel booking online for Top Drawer in a manner of hours. You can choose from hotels and guesthouses at every price point and location in London, whether this means a room in walking distance from the show grounds or a room close to public transport.
Why Your Visit Is Worth It
No matter where on the product spectrum you find yourself, Top Drawer is a smart investment in the longevity of your own brand. As a marketplace, Top Drawer exceeds in introducing exhibitors with relevant buyers and presents them opportunities to expand their client list. See what you're working with:
1500+ international brands exhibit;
21,000+ international trade visitors arrive;
100+ countries represented;
26,922 sq. m. of exhibition space in use;
72,000+ social media followers;
Industry Relevance
Top Drawer is always chasing new voices and fresh ideas, which is why the trade fair occurs two times – one in January and one in September. This way organisers manage to capture the best of every season to come and showcase it in the ultra-modern Olympia London exhibition centre. Top Drawer has over 30 years in history and during this time span has significantly expanded its main focus. Today buyers have 11 thematic sectors to explore and they are Home, Hospitality, Gift, Pulse, Spotted, Greetings & Stationery, Fashion, Craft, Play, Food Emporium and Retail Clinics. But there is more to Top Drawer than product collections. Visitors can immerse themselves into programming items like Curated for Your and Beautifully Presented.
Who Are You Going to Meet?
Top Drawer admits only industry professionals so there are a lot of designers, product designers, retailers and contract buyers who attend the functions. There are major companies who make it a point to attend in the role of buyers – Laura Ashley, MoMA, Waitrose, The National Galley, V&A, Lakeland, Amazon, Amara, The Conran Shop and so many more. In terms of nationality, visitors are predominantly from the UK as this is the event for home design, décor and gifts no one dares to miss. Following the UK, there's a lot of representation of European markets like France, Italy, Germany and Switzerland. Casting the net further, there are visitors from as far as China, USA and Australia.
Past editions
TOP DRAWER 2022
20.02.2022 - 22.02.2022
TOP DRAWER 2021
12.09.2021 - 14.09.2021
TOP DRAWER 2021
10.01.2021 - 12.01.2021
How to get to TOP DRAWER

On Foot
from the Central Station on 37 Wharfdale Rd - 1h 47min walk

By Car
from the Central Station on 37 Wharfdale Rd - 28 min
from Heathrow Airport is 25 min car ride

By Public Transport
from King's Cross St. Pancras Underground Station tke the blue metro line in direction Northfields fro 12 stops to Barons Court Station. From here you have additional 10 min walk to the venue (total = 36 min)
from Heathrow Airport walk to Hatton Cross Station and take the blue metro line in direction Cockfosters for 10 stops to Barons Court Station and in another 10 min to the venue (total = 46 min)
Hotels
Venue