TrendSet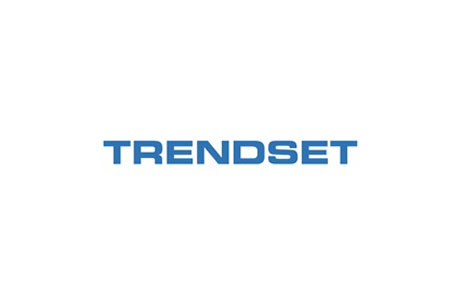 TrendSet
Germany , Munich
Book Online for TrendSet Summer
Book Now
The Latest News on Covid-19
COVID-19 cannot stop the next in-person edition of TrendSet in 2022. The July show will follow its regular scheduling, and the official dates have been confirmed for July 9th – July 11th. The reception of the last live edition in summer 2021 has been a motivator in creating an even better, safer trade fair for everyone. TrendSet GmbH is closely following the guidelines and regulations in the 2G health and safety concept, which the government has issued for all trade fairs running on the territory of Germany. Expect the best in coronavirus preventive measures at Messe Munich.
A Brief Overview of TrendSet
TrendSet lives up to its name as each edition debuts collections that have never been seen before. It is the main trade fair for living, lifestyle and consumer goods in Europe where supply can meet demand on a large scale. Exhibitors network with buyers from all retail sectors and enjoy intense visibility. Showcasing at TrendSet is a surefire way to generate immediate sales leads and create some buzz on new releases.
GETA ltd knows all about what exhibitors need in hotel accommodation for exhibitions – the right price, a good location and access to public transportation. Leave travel arrangements to us and get a list with the top hotel rates in Munich. No matter how big your budget is, GETA ltd manages to find affordable deals and place you in the vicinity of Messe München. What more can you need in hotel services for TrendSet?
Why Your Visit Is Worth It
Brands looking to expand their international reach can find much success at TrendSet. You're able to meet with existing clients as well as establish contact with potential customers. The B2B event is perfect for launching products and getting early sales. Here are the numbers:
• 2500+ brands and collections
• 35,000+ trade visitors in attendance
• 2 editions per year
• 40 countries
• 18 exhibition halls
• 115,000 square metres of exhibition space
Industry Relevance
For 60 years, TrendSet has been at the forefront of innovations and creativity in lifestyle and home goods. The international trade fair is held biennially in Munich, Germany with editions in January and July in order to capture seasonal trends in great detail. Messe München is outfitted to showcase the newest in 15 product categories - furniture and lighting, decorating and accessories, furnishings and design objects, home and textiles, kitchen and table top, food and drink, gifts and fun, spirituals and souvenirs, Christmas and seasonals, stationary and papers, floristry and garden, office and school, hobbies and toys, fashion and jewellery, beauty and wellness. TrendSet is a showcase for European design and is the most important platform for established companies and newcomers to reach their audience as easily as possible.
Who Are You Going to Meet?
There's a wide range of exhibitors that attend TrendSet regularly with brands like Vosteen, Cor Mulder, DECORAMA, Brucs, GIFTCOMPANY, AM-Design and Hübsch Interior. They're there to meet with a variety of professionals. The vast majority represent specialty trade and retail, online trade and wholesale, but there are also broader market segments present. Advertising agencies, interior designers, beauty and wellness companies, the HoReCa sector, DIY and garden centres, furniture and kitchen suppliers are also in the mix. The German market is well showcased, but there's also a high number of international buyers. The countries with largest visitor numbers are Liechtenstein, Hungary, Israel, China, USA, India, France, Czech Republic, Austria, Latvia and Italy.
Past Editions
2021 Summer Edition
The summer edition of TrendSet in 2021 was a great success. Between 10.07.2021 and 12.07.2021, the event was held as a face-to-face exhibition. Messe Munich hosted the event, which featured the most up-to-date Covid-19 prevention measures. Social distancing and the wearing of masks were among the installed safety measures. Despite the ongoing pandemic that necessitated the implementation of such measures, 16,633 trade visitors attended the event. It also attracted 600 exhibitors. Among the attending countries were Austria and Switzerland.
2022 Winter Edition
The 2022 winter rendition likewise was successful and featured over 13,000 trade participants. It took place as a live trade fair at messe Munich amidst strict Covid19 safety measure slike mandatory face masks.
Past editions
TrendSet Winter 2022
08.01.2022 - 10.01.2022
TrendSet Summer 2021
10.07.2021 - 12.07.2021
TrendSet Winter 2021
20.02.2021 - 22.02.2021
Cancelled because of COVID 19
TrendSet Summer 2020
11.07.2020 - 13.07.2020
Cancelled because of COVID 19
TrendSet Winter 2020
05.01.2020 - 07.01.2020
115,000
SQ M of Exhibition Area
How to get to TrendSet

On Foot
45 min Bike ride from HBF

By Car
From Munich HBF ~30 min
From Munich International Aiport - 30 min

By Public Transport
From Munich HBF with U2 (13 stops) for 23 min to Station Messestadt West
From Munich International Aiport - S8 to Munich Daglfing Station /1 min transfer to Daglfing Bahnhof Ost/ and then with bus 183 to Messestadt West ~ 55 min
Hotels
Venue