TUTTOFOOD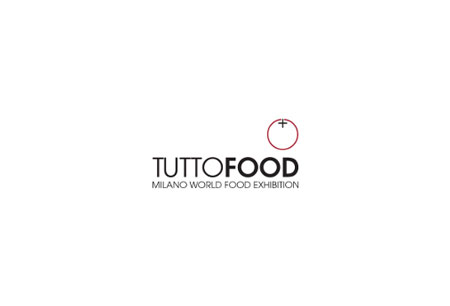 TUTTOFOOD
Italy , Milan
Covid-19 and Tuttofood
The long-awaited 2023 edition of Tuttofood will take place at Fiera Milano in Milan, Italy, from May 8th to May 11th. The appropriate COVID-19 prevention measures will be implemented for this face-to-face event. The organizers promise that effective social distancing, mask-wearing, and regular sanitation protocols will be implemented. Attendees must also present documents proving that they are not infected with the coronavirus. Negative PCR/rapid antigen tests or valid recovery/vaccination certificates are examples of such documents. Participants at Tuttofood 2023 should be aware of the following travel restrictions imposed by the Italian government. They must present documents confirming their health status upon arrival in Italy by plane or ferry. Negative test results and proof of recovery are examples of such papers.
A Brief Overview of TUTTOFOOD
Milan, Italy, hosts one of the most influential trade shows targeting the food industry in Italy – the famous TUTTOFOOD. The trade fair opens the borders of Italian food manufacturers and is a place where you are able to generate sales leads at an impressive rate. The international trade show is biennial and usually is organised at the end of May, where trade visitors survey the full breadth of the value chain from pasta to organic food.
Exhibitors need to plan their visit carefully and book hotels near Fiera Milano. GETA ltd helps you achieve this goal and do it without spending a small fortune at the same time. You're able to make hotel reservations in the whole of Milan within your preferred price range. We employ a database with hotels, hostels and serviced apartments in key locations across the entire price spectrum. You give us a budget, and we will deliver custom-tailored hotel offers the next day.
Why Your Visit Is Worth It?
There's one goal for exhibitors – sell products. TUTTOFOOD is designed with buyers in mind, so you are able to establish contacts and network with the senior executives and professionals who've real purchasing power. The numbers are very much in your favour:
82,551 international trade visitors;
3,079 Italian and international brands;
143 countries represented;
1,414 accredited journalists and 325 bloggers were present;
Two hundred fifty side events took place ranging in topics - blockchain, retail, and food intelligence.
Industry Relevance
TUTTOFOOD is a trade show to keep a close eye on, because it's only on its seventh edition and has registered such massive numbers. The inaugural edition was first held in 2007 and has been a sure-fire hit since the beginning. Its influence is particularly felt considering it's held only once per two years. We also want to emphasise on the support TUTTOFOOD receives from the government of Italy as Prime Minister Giuseppe Conte and the Minister of Agriculture, Food, Forestry, and Tourism Gian Marco Centinaio were both official guests last edition. Part of the reasons Fiera Milano is filled with so many visitors again and again is due to the full product overview, which features every food category. This includes organic food, coffee, fruit and vegetables, bread and pasta, frozen foods, meat and milk products, diet food and sauces.
Who Are You Going to Meet?
TUTTOFOOD is still going and still opening itself to outside brands, which is why 84% of brands and 77% of all trade visitors are still Italian nationals rather than foreigners, but that is improving consistently. Just last edition saw new participation from regions like the Middle East and Central America, for instance. In terms of who visits, the answer is complicated. You have a great variety of professional backgrounds in attendance. Italian importers of foreign products, foreign importers of Italian products, buyers for national and international large-scale retail along small and medium retail chains. It also includes HoReCa representatives, buyers for catering chains, restaurant, hotel, bar, canteen, and wine shop managers. Furthermore, wholesalers, distributors, travel catering buyers, shopping centre buyers, speciality food shop buyers, and distribution platform managers attend the fair.
Past Editions of Tuttofood
2021 Edition
Host Milano 2021 and Tuttofood 2021 took place between October 22nd and October 26th, 2021. At Fiera Milano, the trade shows were held as live exhibitions. COVID-19 prevention measures were implemented at Tuttofood and Host Milano 2021, including a 3G entry rule. After showing 3G entry documents, attendees were allowed to enter the event venue. Negative test results or recovery certificates were examples of the documents participants could present. Over 150,000 trade visitors and 2,700 exhibitors attended the two editions.
Past editions
TUTTOFOOD 2021
22.10.2021 - 26.10.2021
co-incided with Host Milano 2021
2700+
Represented companies
TUTTOFOOD 2017
08.05.2017 - 11.05.2017
How to get to TUTTOFOOD

On Foot
from Milan Central Station - too far away
from Malpensa Airport - too far away

By Car
from Milan Central Station - 38 min car ride (17.4km)
from Malpensa Airport 39 min ride

By Public Transport
from Milano Centrale Railway Station take an RV train (2024 Torino Porta Nuova) fro 9 min to Rho Fiera Milano Station and then walk another 12 min
from Malpensa Airport there is no suitable transportation
Hotels
Venue