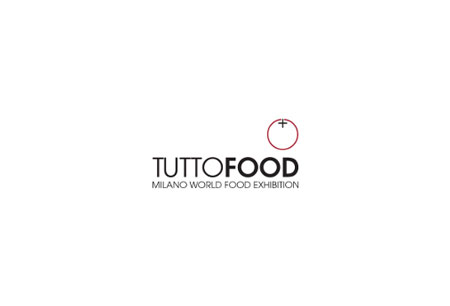 TUTTOFOOD
Milan, Italy
Book Hotel Online for TUTTOFOOD
Book Now
Event Update
The 2025 edition of Tuttofood will take place at Fiera Milano in Milan, Italy, from 05.05.2025 to 08.05.2025. The appropriate COVID-19 prevention measures will not be implemented for this face-to-face event. This is because Italy lifted its pandemic-related restrictions.
A Brief Overview of TUTTOFOOD
Milan, Italy, hosts one of the most influential trade shows targeting the food industry in Italy – the famous TUTTOFOOD. The trade fair opens the borders of Italian food manufacturers and is a place where you are able to generate sales leads at an impressive rate. The international trade show is biennial and usually is organised at the end of May, where trade visitors survey the full breadth of the value chain from pasta to organic food.
Whether you wish to make savings on your hotel stay in Milan or want a hotel near Fiera Milano at all costs, GETA ltd is your trusted partner. We have over a decade of experience and have sent exhibitors all over the world. You get a hotel booking for TUTTOFOOD within a business day and enjoy a selection of the top hotel deals in the city. We know all the great hotels, apartments and hostels in Milan. Are you travelling in a large group? We're here to accommodate you all. In addition to hotel accommodation, GETA ltd also provides stand construction, rent-a-car and airport transfers!
Why Your Visit Is Worth It
TUTTOFOOD creates a healthy, dynamic environment to pursue new partnerships and generate sales leads with qualified buyers. As a whole, the trade fair exists as a purchasing platform and it gets the job done. You get to meet the whole world and access new markets like nowhere else. The cost of travel is more than worth it since you're able to make all that money back on the first day. Here are the most important numbers to know:
82,551 international trade visitors;
3,079 Italian and international brands;
143 countries represented;
1,414 accredited journalists and 325 bloggers were present;
250 side events took place ranging in topics - blockchain, retail, and food intelligence.
Industry Relevance
TUTTOFOOD is a trade show to keep a close eye on, because it's only on its seventh edition and has registered such massive numbers. The inaugural edition was first held in 2007 and has been a sure-fire hit since the beginning. Its influence is particularly felt considering it's held only once per two years. We also want to emphasise on the support TUTTOFOOD receives from the government of Italy as Prime Minister Giuseppe Conte and the Minister of Agriculture, Food, Forestry, and Tourism Gian Marco Centinaio were both official guests last edition.
Part of the reason Fiera Milano is filled with so many visitors again and again is due to the full product overview, which features every food category. This includes organic food, coffee, fruit and vegetables, bread and pasta, frozen foods, meat and milk products, diet food and sauces. As a result, TUTTOFOOD is seen as the one-stop shop for buyers on a global level. Plus, we have to say that Italy is known as one of the culinary centres in the world, which also provides a dose of prestige to the proceedings.
Who Are You Going to Meet?
TUTTOFOOD is still going and still opening itself to outside brands, which is why 84% of brands and 77% of all trade visitors are still Italian nationals rather than foreigners, but that is improving consistently. Just last edition saw new participation from regions like the Middle East and Central America, for instance. In terms of who visits, the answer is complicated. You have a great variety of professional backgrounds in attendance.
Italian importers of foreign products, foreign importers of Italian products, buyers for national and international large-scale retail along small and medium retail chains. It also includes HoReCa representatives, buyers for catering chains, restaurant, hotel, bar, canteen, and wine shop managers. Furthermore, wholesalers, distributors, travel catering buyers, shopping centre buyers, speciality food shop buyers, and distribution platform managers attend the fair.
Additional Value of Attending
TUTTOFOOD empowers exhibitors to make the most out of their visit thanks to the Hosted Buyer Programme. Organisers want to attract big professional operators, both Italian and international, who are in search of quality, food tradition and innovation. The goal for the programme is quite simple – arrange tailor-made B2B meetings. Buyers are often large-scale retailers, deli stores, food services, HoReCa players, e-commerce companies, importers and distributors. Your company and products are shown to buyers before the show in order to schedule meetings prior to the start of the event.
TUTTOFOOD 2023 has decided to change its format by creating the BETTER FUTURE AWARD in collaboration with GDOWEEK and MARK UP. It's time to push the industry to be better and work towards excellence, sustainability and health. With this award, the trade fair is entering a new era altogether. Companies can compete in the following three categories:
Innovation award: If your greatest strength lies in developing new products that are making waves and have no direct competitors or improving existing products, then this award is where you need to apply.
Ethics and sustainability award: Of course, sustainability is a big conversation happening in the food industry right now, so this award aims to encourage companies to pivot hard in this direction. There are multiple ways to win this award. Companies can excel in the following areas: industrial and supply chain processes, greening, territory-community, education, labour, health, minorities and society, and the global south.
Packaging award: Finally, we have to talk about how important packaging is and where it has gone. If you've done incredible work in packaging design and manufacturing, then this is where you should bring your latest successes.
You can't have a food event without culinary demonstrations. Showcooking stages provide trade visitors with unforgettable experiences for all the senses. Professional chefs at the top of their game will demonstrate their skills in front of live audiences, and showcase the full potential of spices and raw ingredients.
Another highlight of the trade fair is the Start Up Area meant for newcomers and start-ups who need that initial push to become big. Innovative products and fresh ideas are constantly presented here. If you fall into this category of exhibitor, you'll be happy to know the area enjoys a lot of attention from serious buyers and angel investors.
Past editions
TUTTOFOOD 2023
08.05.2023 - 11.05.2023
20%
of visitors were from abroad
TUTTOFOOD 2021
22.10.2021 - 26.10.2021
co-incided with Host Milano 2021
2700+
Represented companies
TUTTOFOOD 2017
08.05.2017 - 11.05.2017
How to get to TUTTOFOOD

On Foot
from Milan Central Station - too far away
from Malpensa Airport - too far away

By Car
from Milan Central Station - 38 min car ride (17.4km)
from Malpensa Airport 39 min ride

By Public Transport
from Milano Centrale Railway Station take an RV train (2024 Torino Porta Nuova) fro 9 min to Rho Fiera Milano Station and then walk another 12 min
from Malpensa Airport there is no suitable transportation