Vinitaly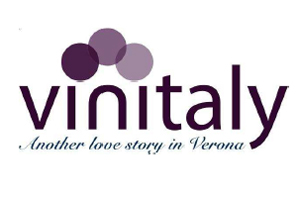 Vinitaly
Italy , Verona
The Latest News For The Event
Vinitaly has been given new official dates. Veronafiere has announced their intention to return the international wine fair to Fiera Verona from April 2nd until April 5th, 2023. Organisers are very hopeful that by then it will be safe to host large events. They are currently updating their COVID-19 health and safety measures to protect attendees' health. This will include attendants being required to present 3G entry documents, such as negative test results. They will also have to uphold a safe interpersonal distance of at least one metre. Due to the instated travel limitations, upon arrival in Italy, attendees will have to show their 3G entry documents.
A Brief Overview of Vinitaly
Appreciate the fine taste of wine? Now you have the chance to sample the best at Vinitaly, which is one of the longest running wine and spirits fairs in the world. The fair is a historic marketplace for the wines and spirits sector along with viniculture. You're invited to taste the best and richest wines in the world and enjoy your drink with delicious food.
GETA ltd helps in making your hotel reservation for Vinitaly. Our team has a strong foothold in Italy and we've helped exhibitors find affordable hotels. We work with any budget. From budget hotels to large suites, GETA ltd is your best source for the best deals in Verona. No matter what you price range is we're able to find a hotel close to Fiera Verona. Give us a call!
Why Your Visit Is Worth It
You're going to have a lot of fun at Vinitaly, tasting wines and networking with professionals from all over the world. But the trade fair is also the best venue to make excellent sales numbers. You're able to get in touch with existing clients and reach out a whole new audience:
125,000 international trade visitors
33,000 are selected and accredited buyers
4600 international exhibitors
400 smaller events run during the main fair
Industry Relevance
Vinitaly has a long history. More than half a century. The very first edition was held in 1967, when it was called Italian Wine Days, but as the event grew in size, it created its own identity. Now, it's one of the most exciting trade events in Verona. Wine professionals wait for it to come every June at Fiera Verona and bring with it the latest and best wines. Vinitaly is one of the first events to put the spotlight on bio wine. Vinitalybio is the special exhibition show for certified organic wine. More and more customers are turning to organic products out of environmental concerns. One of the most successful parts of Vinitaly the Citadels of Gastronomy, which offer visitors fine dining. As far as products, exhibitors span the entire production chain. There are wines and spirits, but also Biotechnologies, adjuvants, clarifying agents, stabilizers, preservatives, casks and more.
Who Are You Going to Meet?
Trade visitors are able to experience the labels from major award-winning vineyards and estates such as Kleine Zalze Wine Estate, De Trafford Wines, Sadie Family Wines, and Alheit Vineyards. All of these have had major wins at the 5 Star Wines competition, which has been running for six years now as part of Vinitaly. In terms of visitors, you have buyers, restaurants, hotels, and other retailers. You also have an incredible amount of foreign delegations, which come from China; France – Algeria – Tunisia; Argentina, Chile, Peru; India – Sri Lanka – Bangladesh; USA. The list goes on and on, which proves that Vinitaly is the best procurement platform.
Past editions
Vinitaly 2022
10.04.2022 - 13.04.2022
139
Countries in attendance
28%
of participants represented foreing countries
Vinitaly 2020
14.06.2020 - 17.06.2020
Cancelled because of COVID 19
Vinitaly 2019
07.04.2019 - 10.04.2019
VINITALY 2018
15.04.2018 - 18.04.2018
VINITALY 2017
09.04.2017 - 12.04.2017
How to get to Vinitaly

On Foot
Valerio Catullo Airport – not advisable
Verona Porta Nuova – 20 mins via Viale della Fiera

By Car
Valerio Catullo Airport – 15 mins via Via Roveggia
Verona Porta Nuova – 5 mins via Viale del Piave

By Public Transport
Valerio Catullo Airport – 50 mins via transport 24
Verona Porta Nuova – 10 mins via transports 21, 22 or 61
Hotels
Venue