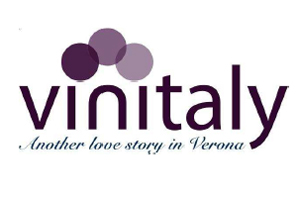 Vinitaly
Verona, Italy
The Latest News For The Event
Vinitaly has been given new official dates. Veronafiere has announced its intention to return the international wine fair to Fiera Verona from 14.04.2024 and 17.04.2024. At present, the venue does not have coronavirus safety measures due to the country lifting its pandemic-related limitations.
A Brief Overview of Vinitaly
Appreciate the fine taste of wine? Do you want to discover the world in wine and conquer faraway markets? Vinitaly meets all your needs as an exhibitor and shines the spotlight on wine makers from all corners of the world. The event is one of the longest running wine and spirits fairs in the world. The fair is a historic marketplace for the wines and spirits sector based in Verona, Italy. You're invited to taste the best and richest wines in the world and enjoy your drink with delicious food.
GETA ltd works as a provider of hotel accommodation for trade fairs and has sent thousands of exhibitors all over the world. We know all the good deals in Verona and work at every price point. Do you want a luxury suite? Or do you prefer to make savings with an economy room? Our team sends you the most affordable hotel rates for Vinitaly within your price range. Whether you're in a large group or travelling solo, you'll get a great room close to Fiera Verona. Your commute to the exhibition centre will take minutes. Add one of our many other services from our catalogue to your hotel reservation for Vinitaly for an even better business trip.
Why Your Visit Is Worth It?
It's not an exaggeration to say that the entire world of wine comes together at Vinitaly. Italy has been a preferred winemaking region for centuries and Vinitaly benefits greatly from this reputation in terms of visitors. Exhibitors are quick to show their newest labels and share their solutions to a wide audience. Attending is worth the cost, because you win so many sales leads and receive direct orders. The last live edition managed to impress with its turnout:
113,000 international trade visitors;
28% of all visitors are foreign based – highest level of internationality in the history of Vinitaly;
139 countries represented;
33,000 are selected and accredited buyers;
400 smaller events run during the main fair;
Industry Relevance
Vinitaly has a long history. More than half a century. The very first edition was held in 1967, when it was called Italian Wine Days, but as the event grew in size, it created its own identity. Now, it's one of the most exciting trade events in Verona. Wine professionals wait for it to come every June at Fiera Verona and bring with it the latest and best wines. Vinitaly is one of the first events to put the spotlight on bio wine. Vinitalybio is the special exhibition show for certified organic wine. More and more customers are turning to organic products out of environmental concerns. One of the most successful parts of Vinitaly is the Citadels of Gastronomy, which offer visitors fine dining. As far as products, exhibitors span the entire production chain. There are wines and spirits.
A sub-event attached to the main portion of Vinitaly is Enolitech. This is a small exhibition that targets the technological supply chain applied to wine-growing, olive growing and beverages. This is where exhibitors working on the technological side of the industry can create buzz about their products and services. Enolitech provides an overview from the start (vineyard and olive grove nurseries, growing systems and materials) to the very end (logistics and shipping). The portfolio has grown to include harvesting and processing machinery and equipment, biotechnologies, adjuvants, clarifying agents, stabilizers and preservatives, labels, corks, capsules and packaging.
Who Are You Going to Meet?
Trade visitors are able to experience the labels from major award-winning vineyards and estates such as Kleine Zalze Wine Estate, De Trafford Wines, Sadie Family Wines, and Alheit Vineyards. All of these have had major wins at the 5 Star Wines competition, which has been running for six years now as part of Vinitaly. In terms of visitors, you have buyers, restaurants, hotels, and other retailers. You also have an incredible amount of foreign delegations, which come from China; France – Algeria – Tunisia; Argentina, Chile, Peru; India – Sri Lanka – Bangladesh; USA. The list goes on and on, which proves that Vinitaly is the best procurement platform.
The level of internationality continues to improve, which means more opportunities for brands to find their way into new markets. The last live edition saw the United States as the foreign country with the biggest presence alongside Germany. Europe makes for around 60% of all visitors and the countries with the biggest numbers are France, Switzerland, Belgium, Holland, Czech Republic and Denmark.
Additional Value of Attendance
Organisers have leaned into digital solutions when it comes to Vinitaly and have launched the Vinitaly PLUS online platform. Users gain access to industry insights, market trends and varied resources. Not to mention you stay full informed on all the events taking place during Vinitaly and network easily. Find the people with the most impact on your business via the Wine People feature and expand your professional network.
Vinitaly certainly impresses with its varied opportunities for exhibitors to introduce wines to the public. There's a whole hall dedicated to wine tastings and other events. In addition to the smaller events, Vinitaly hosts a number of special shows. The most visible of these is Vinitaly Design for products and accessories that complete the offering associated with the promotion of wine and sensory experience. This means everything from customised packaging and gifts to furniture for wine cellars. Not to mention all the necessary glassware for serving and tasting!
Past editions
Vinitaly 2023
02.04.2023 - 05.04.2023
143
Participant countries
31%
of participants were from abroad
Vinitaly 2022
10.04.2022 - 13.04.2022
139
Countries in attendance
28%
of participants represented foreing countries
Vinitaly 2020
14.06.2020 - 17.06.2020
Cancelled because of COVID 19
Vinitaly 2019
07.04.2019 - 10.04.2019
VINITALY 2018
15.04.2018 - 18.04.2018
How to get to Vinitaly

On Foot
Valerio Catullo Airport – not advisable
Verona Porta Nuova – 20 mins via Viale della Fiera

By Car
Valerio Catullo Airport – 15 mins via Via Roveggia
Verona Porta Nuova – 5 mins via Viale del Piave

By Public Transport
Valerio Catullo Airport – 50 mins via transport 24
Verona Porta Nuova – 10 mins via transports 21, 22 or 61