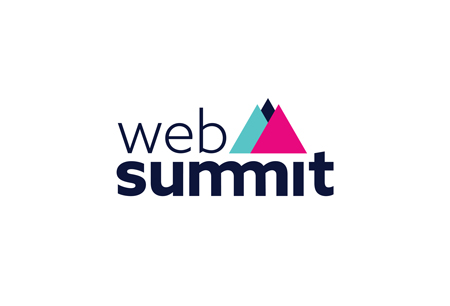 Web Summit
Lisbon, Portugal
Book Hotel Online for Web Summit
Book Now
Event Update
Web Summit's 2024 edition will be hosted in the Altice Arena and FIL in Lisbon between 11.11.2024 and 14.11.2024. The event site will not include Covid-19 precautions due to the removal of the country's pandemic limitations.
A Brief Overview of Web Summit
Web Summit enjoys popularity amid tech companies for being at the forefront of innovation in a lot of fields relating to Internet technologies, emerging technologies, applications, and even venture capitalism. Held in Lisbon, Portugal, the conference is also a jumping point for startups to meet up with investors, pitch their products and develop strong professional networks. If you're in the early stages of your development, this is where to head next.
Perfect your experience at Web Summit with the hotel accommodation service from GETA ltd – a quick and easy way to arrange for your stay in Lisbon. GETA ltd accommodates all budgets, and we know all the best economy options next to the luxury boutique hotels. Remain close to the action by making a hotel reservation close to Feira Internacional de Lisboa. In creating a bespoke list of hotel deals, we ensure you have access to public transport.
Why Your Visit Is Worth It
As we've touched above, if you're looking to make a name for yourself as a tech company, Web Summit should be circled in your calendar every year. There's lots to gain from the conference program itself, but it's the people you'll meet that will help you make the leap into success:
70,000+ international professional visitors;
163 countries;
8500+ developers;
1200+ investors;
2150+ startup companies.
Industry Relevance
Web Summit was founded in 2010 and occurs every single year in November. The first six years of the conference, it was held in Dublin, Ireland, but made the move to Lisbon, Portugal in 2016. In the early years, Web Summit had only a fraction of its team and visitors, but this quickly changed in a short amount of time. The main focus of Web Summit falls on emerging technologies and the digital landscape and programming touch upon venture capitalism as well.
The Web Summit is a place where startups have the resources to grow and develop through attendance at the many, many lectures, Mentor Hours, PITCH stage and investor meetings. That's what has propelled this event to the forefront in the tech industry and has earned it the title of the biggest in the world.
Who Are You Going to Meet?
Stephen Hawking, François Hollande, Joseph Gordon-Levitt, Luís Figo, Mike Schroepfer, Carlos Ghosn and Reed Hastings are only some of the high-profile speakers who have taken the stage at Web Summit to talk. As far as companies that make a regular appearance at the conference, you can count on IKEA, Google, Amazon, Cisco Systems, Microsoft, Amazon Web Services, T-Mobile, Silicon Valley Bank and the European Investment Bank.
Developers make a sizeable portion of the visitors with combined expertise in 178 languages. The main industries represented at Web Summit include advertising, content & marketing, AI & machine learning, e-commerce & retail, enterprise software solutions and fintech.
Additional Value of Attending
Startups are the lifeblood of the digital economy, so it's no surprise that Web Summit has built in a whole framework to support, mentor and promote incredible startups that could very well change the world. The ALPHA startup programme at Web Summit is a gateway to an exclusive global community of startups that have been handpicked by the Web Summit team for their potential, uniqueness, and game-changing ideas. It's not an easy task to make it on as hundreds of companies apply and only an elite group are chosen to participate like Amity, Cogni, Airbank, Clever Maps', FOLX, Gabriel, Get Transfer and Bee2Be.
This exceptional opportunity offers selected startups three tickets to Web Summit, along with a range of benefits and access to various initiatives designed to support their growth and success. One of the highlights of the programme is the PITCH startup competition, where contestants battle it out against the world's most promising startups in a series of live pitching sessions. In this fierce competition, 105 of the strongest startups will go head-to-head, vying for the prestigious title of champion and capturing the attention of investors, media and attendees. It's the fastest and most spectacular way to jumpstart your business and find the resources necessary to go to the next level.
The Mentor Hours component of ALPHA offers startups the chance to engage in pre-scheduled, 45-minute group meetings with high-level attendees, fostering both individual and collective growth. This structured networking opportunity allows startups to receive guidance, feedback and valuable insights from experienced professionals. In under an hour, you'll receive the toolkit that's necessary to make waves and accelerate your growth.
The Startup Showcase positions startups from various industries in front of a diverse audience of attendees, investors and international media. Additionally, high-potential startups can participate in 15-minute, pre-scheduled meetings designed to connect them with leading investors, gaining crucial advice on making their startup more appealing and attractive to potential backers.
The programme also provides a wealth of learning opportunities through startup masterclasses and sessions. Startup masterclasses are led by prominent investors, accelerators, incubators and executives, covering essential elements of startup success, such as crafting a winning pitch deck, startup public relations, and harnessing the power of corporate innovation. Startup Sessions offer invaluable guidance and direction for founders, helping them navigate the challenges of the modern business environment.
Web Summit is well aware of the newest technological revolution currently brewing and this is well reflected in the ALPHA's warm welcome of startups in the industries of machine learning, gaming, augmented reality (AR) and virtual reality (VR), hardware, and the Internet of Things (IoT). There companies are invited to take part in the Machine Demo portion of the programme. As technological innovators, these startups are delegated the necessary resources to demonstrate their innovations live in front of Web Summit attendees, investors and media. There's no better way to sell your products to an audience other than live demonstrations.
By participating in the ALPHA startup programme, entrepreneurs gain access to a comprehensive suite of resources, networking opportunities and expert insights that propel their startups to new heights. It is a platform that fosters innovation, facilitates meaningful connections and empowers startups to thrive in the dynamic and competitive world of technology and entrepreneurship.
Past editions
Web Summit 2023
13.11.2023 - 16.11.2023
Web Summit 2022
01.11.2022 - 04.11.2022
94
Start-up and partner countries
204 386
m2 of event space
Web Summit 2021
01.11.2021 - 04.11.2021
Web Summit 2020
02.12.2020 - 04.12.2020
Cancelled because of COVID 19
How to get to Web Summit

On Foot
Lisbon International Airport – via Av.Berlim, 35 mins
Oriente Station – via Rossio dos Olivais, 5 mins

By Car
Lisbon International Airport – via Av. Dr. Francisco Luís Gomes, 10 mins
Oriente Station – via Alameda dos Oceanos, 5 mins

By Public Transport
Lisbon International Airport – via transport Vm, 10 mins
Oriente Station – not available