Parc des Expositions Paris le Bourget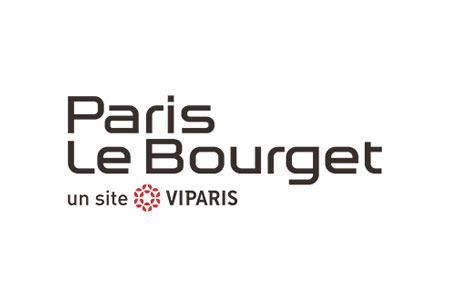 Parc des Expositions Paris le Bourget
Address:
Carrefour Charles Lindbergh 93350 Le Bourget
About The Venue
Paris Le Bourget Exhibition Centre (Parc des Expositions Paris le Bourget – as it's called in native French) is an exhibition centre that has a close relationship with French aviation. The centre was built specifically to host the Paris Air Show and it did in 1953. Construction happened at incentive and under the guidance of the French Aeronautic and Aerospace Consortium (GIFAS) near the Le Bourget airport (just 10 km). Paris Le Bourget Exhibition Centre is also a short commute away from the Roissy-Charles de Gaulle airport. Spread over a total of 80,000 m² (~861,000 sq. ft.), the centre offers 5 halls and 6 conference rooms. The architecture for the halls was directly guided by the construction of airplane hangars – no columns and tall ceilings.
The maximum capacity for seated persons is 20,000 and maximum capacity for standing in 32,000. There are also 35 ha of outdoor space ready to be utilized. Paris Le Bourget Exhibition Centre is under the management of Viparis and is host to high-profile events all year long. A prime example being the annual festival event Fête de l'Humanité, which under one banner offers its visitors a mix of concerts, discussions and other cultural events. Most notably, the venue served as host for the COP21, which resulted in the historic Paris Agreement between 195 countries. Access to the exhibition centre is made possible by regular shuttle bus services from the central station and the airport. The RER B also stops at Roissy-Charles de Gaulle airport.
How to get to Parc des Expositions Paris le Bourget
Paris Airport-Le Bourget is in a 30 min walking distance from the expo centre
from Paris Airport-Le Bourget is just 6 min car drive (2.1 km)
from Gare du Nord =30 min drive (12.4km)
from Paris Airport-Le Bourget walk 20 min to the nearest stop Lenine then take Bus Nr 350 for 3 stops to Michelet - Parc des Expositions and another 4 min walk you will arrive at the exoo centre
from Gare du Nord take RER B train for 3 stops (10 min) to Le Bourget Stop and then you have 23 min walk to the expo centre
View Nearest Hotels
Hotels
Venue
GET A FREE QUOTE
Looking for a hotel accommodation for particular trade show or exhibition.
Send us a general enquiry and we will find the best options for you