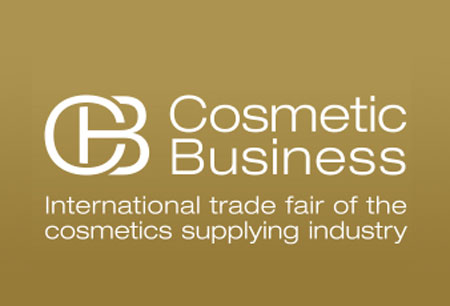 Cosmetic Business
Munich, Germany
Book Hotel Online for Cosmetic Business
Book Now
Event Update
The 2024 edition of Cosmetic Business will be hosted as a live trade show between the dates 05.06.2024 and 06.06.2024. It will occur at Messe Munich amidst the absence of Covid-19 safety precautions. This is due to the removal of the country's pandemic-related limitations.
A Brief Overview of Cosmetic Business
Cosmetic Business is the launch pad for the newest innovations and breakthroughs in the cosmetics supplying industry. Held in Munich, Germany, the international trade show has been a significant influence on the cosmetics industry, especially when it comes to the production and processing end of things. Editions empower exhibitors to reach their target audience and be a powerful force in setting trends. Form valuable partnerships at Cosmetic Business and stay on top of fresh news and developments in your niche.
Are you set to attend Cosmetic Business? Now is the best time to book hotel accommodation and make terrific savings. Let GETA ltd be your guide to the best hotels in the city of Munich. We're veterans in the business travel sector and can plan your visit in a matter of hours. Tell us how much you wish to pay and how people are travelling with you. We handle the rest. You'll stay in a hotel close to Messe Munich and be minutes away from public transport connections. We work with large groups (twenty people and over) on a regular basis. Pair hotel bookings for Cosmetic Business with our other services – rent-a-cars, stand construction and airport transfers!
Why Is Your Visit Worth It?
Cosmetic Business is one of the most visited procurement platforms for cosmetics suppliers in all of Europe, which translates to high-value sales from senior buyers. Exhibiting comes with a lot of benefits in terms of access to resources, visibility, and contacts. You're sure to earn back exhibition costs on the first day. The trade fair is often the first place where the biggest news in the industry breaks first, alongside presentations on discoveries and innovative technologies.
Let's have a look at the numbers:
320+ exhibitors from 26 countries;
11.000+ sq. metres of exhibition space;
100+ product presentations.
Industry Relevance
Cosmetic Business, founded in 2005, is an annual trade fair for manufacturers and suppliers of the cosmetics industry held at Messe Munich. The event is a unique source of new cosmetic product ideas, pulling the entire network to conceptualise and implement them efficiently. As the largest cosmetics market in Europe, it provides an ideal platform to showcase innovative products and technologies in four primary segments:
Ingredients (Active ingredients, natural extracts, fragrances, oils, fats, waxes, dyes)
Manufacturing (Formulation, contract manufacturing, private label, machinery, quality assurance)
Packaging (Packaging materials, finishing & decoration, marking & labelling)
Services (Testing & certification, consulting, sales promotion & displays, distribution & logistics, media)
At Cosmetic Business, visitors can expect live demonstrations, workshops, competitions, and an intensive conference program with a focus on sustainability, raw materials, packaging and future developments. One of the highlight events is the Innovation Corner, dedicated to start-ups and the latest trends in the cosmetics sector. The novelty special show SPOTLIGHT and "Meet the Start-up! Area" provide young professionals with a unique opportunity to experience high-level B2B networking and present their business ideas to key decision-makers.
The fair covers a wide range of products, including perfumes, baby care, cosmetics, body care and hair care, equipment for hairdressers & beauty salons, fitness centres & solaria, fashion accessories, and jewellery. Cosmetic Business provides an opportunity for businesses to establish themselves in an emerging market, with numerous exhibitors presenting the latest trends, products, and equipment. The event allows visitors to gain information about new products and make new business contacts, making it an essential event for companies in the cosmetics industry.
Who Are You Going to Meet?
A total of 26 countries have companies present in Cosmetic Business. Exhibitors travel from near and far covering the entire European market (France, Italy, Poland, the Netherlands, Switzerland, Portugal, Sweden, Slovakia) and all the way to East Asia with South Korea, which is a juggernaut in the cosmetics industry right now. You'll exhibit alongside NCS, GERSCHON, Legart, Labelprint24, Filling Industry Experts, Pfeiffer Consulting, Cellugy, rezemo and PolyNeo.
Cosmetic Business lives up to its reputation as the only international trade fair, which exclusively brings together cosmetics companies with all suppliers involved in the development, production, packaging and marketing of the entire cosmetics product portfolio. It's no surprise then to see the presence of all professionals and experts in attendance. A significant portion of trade visitors are in senior positions with real purchasing power and their objectives are to do market research, find suppliers and source new products.
The majority of visitors travel from major European markets such as Austria, Switzerland, Poland, Italy, and Spain.
Additional Value of Attending
At Cosmetic Business, visitors can experience the concentrated innovative power of the cosmetics supplying industry in the INNOVATION CORNER. Here, exclusive new products from exhibitors are showcased in the special show SPOTLIGHT. If what you're doing as a brand is new, forward-thinking, and groundbreaking in the areas of ingredients, production, and packaging, then this is exactly where you need to be in order to gain the right amount of visibility. All SPOTLIGHT participants can also be found along the Innovation Corner in the online exhibitor directory.
"Meet the Start-up!" is another exciting format at the trade fair introduced in 2022 to rave reviews. It's a chance for newcomers to the industry to stand out and get noticed (a challenging task considering how competitive the cosmetics industry is). Newcomers introduce themselves with a small stand and a presentation on their business idea. This brings a breath of fresh air to the trade fair, as young professionals have the opportunity to present their innovative ideas to key decision-makers in the cosmetics industry. This area offers a platform for high-level B2B networking and discovering the latest trends in the sector.
In addition to the innovative presentations, visitors can also expect an intensive conference program with a focus on sustainability, raw materials, packaging, and future developments. The Innovation Corner and "Meet the Start-up!" are just two highlights of the event that will offer businesses in the cosmetics industry the chance to establish new contacts and stay up-to-date with the latest developments in the industry. With its unique concept, the Cosmetic Business trade fair is a must-visit for manufacturers and suppliers in the cosmetics industry.
Past editions
Cosmetic Business 2023
14.06.2023 - 15.06.2023
Cosmetic Business 2022
01.06.2022 - 02.06.2022
Cosmetic Business 2021
20.10.2021 - 21.10.2021
How to get to Cosmetic Business

On Foot
Munich International Airport – not advisable
Munich Hbf – not advisable

By Car
Munich International Airport – 18 mins via A9
Munich Hbf – 23 mins via A9

By Public Transport
Munich International Airport – 45 mins via LH-Bus and U6
Munich Hbf – 25 mins via U4 and U6