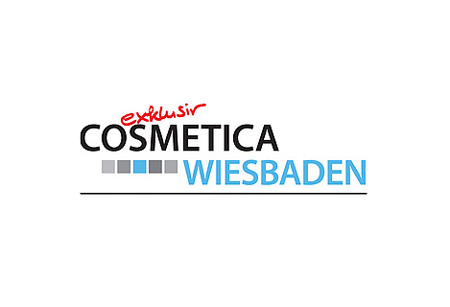 COSMETICA Wiesbaden
Wiesbaden, Germany
Book Hotel Online for COSMETICA Wiesbaden
Book Now
Event Update
COSMETICA Wiesbaden will take place between 21.09.2024 and 22.09.2024. The Rhein Main Congress Center will host the live exhibition. At present, Germany does not have domestic COVID-19 prevention measures in place, due to their removal in April 2022. However, attendees will be highly encouraged to follow recommendations such as upholding a social distance of 1.5 meters. In areas such as exhibition spaces and conference rooms, they will also be advised to wear masks. At present, Germany does not have instated travel restrictions.
Introduction to the Event
What's the secret to beauty? Beauty experts and cosmetics brands answer this question at the COSMETICA Frankfurt. Learn all the newest breakthroughs and innovations behind the manufacturing of cosmetics on the largest forum in Europe. Stop by Frankfurt, Germany, for two days to visit the 630 exhibiting companies' booths and learn how technology has improved the beauty secret formulas. This year, attendance is expected to rise to over 1600 and if you plan on visiting, take care of your online booking and travel arrangements as soon as possible.
GETA ltd offers you easy and streamlined services that allow you to find the right hotel accommodation at attractive price rates and near the exhibition for maximum exposure. COSMETICA Frankfurt has a varied product range covering everything from cosmetics to nails, pedicures and permanent makeup. As a professional trade fair with a reputation, COSMETICA Frankfurt has organized a great many lectures on current development and the future and intensive workshops for those who want to learn.
Make most of your stay, leave the booking to GETA ltd for an affordable business trip.
Past editions
COSMETICA Wiesbaden 2023
16.09.2023 - 17.09.2023
COSMETICA Wiesbaden 2022
28.10.2022 - 29.10.2022
COSMETICA Frankfurt 2020
22.08.2020 - 23.08.2020
Cancelled because of COVID-19.
COSMETICA Frankfurt 2019
29.06.2019 - 30.06.2019
16,000
SQ M of Exhibition Area
COSMETICA FRANKFURT 2018
23.06.2018 - 24.06.2018
16,000
SQ M of Exhibition Area
How to get to COSMETICA Wiesbaden

On Foot
Frankfurt Airport – Not Advisable
Wiesbaden Hbf – Via Friedrich-Ebert-Alle, 9 mins

By Car
Frankfurt Airport – Via A3, 23 mins
Wiesbaden Hbf – Via Bahnhofstrasse, 4 mins

By Public Transport
Frankfurt Airport – Via transport ICE1558, 43 mins
Wiesbaden Hbf – Not available