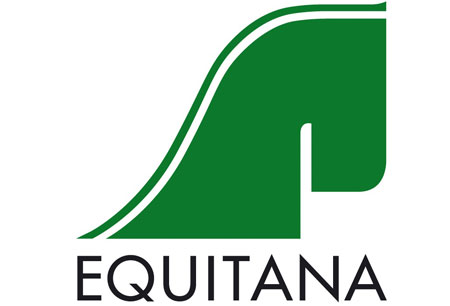 EQUITANA
Essen, Germany
Event Update
The 2025 edition of EQUITANA will take place between 06.03.2025 and 12.03.2025. It will be hosted as a Iive trade show in Messe Essen. The venue will not include Covid-19 safety precautions because Germany has removed its pandemic-related limitations.
A Brief Overview of EQUITANA
EQUITANA presents visitors with all the latest products and innovations in the field of equestrian sports and care. The international show targets the European market at large and succeeds as a top procurement platform, which pulls in thousands of equestrian professionals, riders and breeders from all over the world. EQUITANA combines a rich product portfolio with a fantastic show and information programme that leaves you satisfied at the end of each day.
It's time to book hotel accommodation for EQUITANA. Look into hotel rooms as early as possible to find the most affordable hotel deals in Essen. We've sent thousands of exhibitors all over the world and we have a large network of hotels, hostels and apartments. Whether you want to keep costs at a minimum or prefer upscale suites, our team finds the perfect offer and gets you settled in a few hours. You stay close to Messe Essen and keep your commute short. We also make sure you're well connected to public transport. Be sure to check out our additional services like rent-a-car, booth construction or airport transfers.
Why Your Visit Is Worth It?
EQUITANA creates the perfect conditions to close deals and form new partnerships. Supply meets demand in a dynamic atmosphere full of celebration and excitement. You'll meet with potential buyers of the highest calibre as well connect with enthusiasts and riders. You'll make more than enough to earn back all exhibiting costs.
Here are the key numbers from previous live editions:
600 exhibitors
A week worth of programming
30 countries represented
700 horses
101,000 international visitors
Industry Relevance
Running every two years since 1972, EQUITANA is known as the World Equestrian Show. It's more than earned its title as the largest trade fair in the equestrian industry anywhere in the world. This is where the most notable retailers, manufacturers, equestrian sportspeople, trainers, breeders and veterinary specialists meet together to exchange experience and do business. Messe Essen becomes alive over the course of seven days with training evenings, spectacular shows such as the HOP TOP Show – the most extravagant show in the world.
On the business side, EQUITANA contributes a lot to innovation and highlights groundbreaking products from startups and innovators across the value chain. Exhibitors time new product releases to coincide with an upcoming edition to start selling right off the bat. Premieres, launches and live demonstrations are part of the show's DNA at this point.
The product portfolio is truly extensive with no detail overlooked. The exhibition space is divided into eight product areas, which capture the entire value chain of products as well as activities:
Feeding, horse care, health care, health forum, eduCare stage
Equipment & clothing, sustainable products and companies
Stable and riding facility building, stable and meadow technology, vehicles & trailers
"Main arena" show hall
Breeding & sports, education & training, tourism & equestrian services, startup-area
Riding & competition equipment, clothing, western riding centre & the western ring
Riding & competition equipment
EQUITANA is home to live training, lectures, a kids programme, themed worlds and four cups and competitions that are big ticket items. The arenas fill to full capacity as hundreds come in to see who will win the Show Cup der Uelzener Versicherungen, the Josera Working Equitation Cup, the Hrímnir Isicup and the USG Indoor Cup.
Who Are You Going to Meet?
The exhibition halls are populated by truly some of the biggest brands working in the equestrian industry – Böckmann Fahrzeugwerke, FAUTRAS, Heritage Products, Rampelmann & Spliethoff, Röwer & Rüb, HUMBAUR, Sirius Trailers, CHEVAL LIBERTE, Schlosser Planprojekt, Mein Pferd-Ring and SPOOKS.
It's not an exaggeration to say that EQUITANA captures the attention of the entire world as you have professionals and equestrian fans travel from Austria, France, Italy, Spain, the UK, Denmark, China, Japan and the USA. Exhibitors are able to enjoy both B2B contacts and connect with end consumers at the same time. More impressive is the presence of celebrities and champions that are making the trip. You get to meet people like Ingrid Klimke (Olympic Champion Eventing), Frédéric Pignon (Liberty Dressage Artist), Uta Gräf (Dressage Rider Grand Prix), Kenzie Dysli (Horse trainer and show star) and Benjamin Werndl (Member of the German Olympic squad).
Additional Value of Attending
The HOP TOP SHOW pulls in the biggest crowd of visitors. Many specifically attend EQUITANA just to be able to experience the full spectacle of riding. Each show is unlike its predecessor. The most current example is the Mosaïque, which brings fantastic worlds to life through music and costume and scenery. The HOP TOP SHOW runs on three evenings during the show and brings in top riders to perform exquisite choreography.
Organisers have gone out with special lighting effects, set designs and costumes to fully immerse you. It's also important to mention the 60m wide LED wall and various spotlights that make all your fantasies become reality. It's certainly an experience unlike any other.
EQUITANA runs an entire education programme that's targeted towards professional trainers – a series of lectures and live training out in the field with horses. The education programme is very practice oriented and will touch upon a variety of topics such as dressage, positive leadership, gaited horses and jumping gymnastics. Regular visitors will also have the opportunity to learn a thing or two. The riding lessons for children are particularly popular.
Past editions
EQUITANA 2023
09.03.2023 - 15.03.2023
EQUITANA 2022
07.04.2022 - 13.04.2022
EQUITANA 2021
13.03.2021 - 21.03.2021
EQUITANA 2019
09.03.2019 - 17.03.2019
90,000
SQ M of Exhibition Area
EQUITANA 2017
18.03.2017 - 26.03.2017
90,000
SQ M of Exhibition Area
How to get to EQUITANA

On Foot
from HBF 35 min walking distance (2.6km)
from Essen/Mülheim Airport - 1h10 min walk (5.3km)

By Car
from HBF - 6 min ride (2.8km)
from Essen/Mülheim Airport - 8-10 min drive (6.5km)

By Public Transport
From HBF it is only 6 min ride with U11
from Essen/Mülheim Airport - there is no direct transportation
(alternatively you can walk ~30 min to Essen Abzweig Flughafen Stop and take Bus 142 for 9 stops, which will take you ~45 min total)