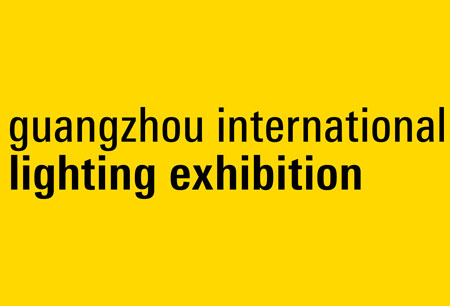 Guangzhou International Lighting Exhibition
Guangzhou, China
Book Hotel Online for Guangzhou International Lighting Exhibition
Book Now
Event Notice
China Import & Export Fair Complex in Guangzhou, China, will host Guangzhou International Lighting Exhibition 2024. The hosting dates are set between 09.06.2024 and 12.06.2024. The frequent sanitation of the event space, will be implemented as a precaution at the event venue for the live event. Travellers should note that they will be asked to fill out a Declaration Form as part of their travel documentation. The Form is available on the Chinese National Immigration Administration website and must be filled in 24 hours before departure or arrival. Likewise, participants will be asked to provide a negative home RAT test 48 hours in advance.
A Brief Overview of Guangzhou International Lighting Exhibition
Guangzhou International Lighting Exhibition (GILE) celebrates the groundbreaking innovations being introduced in the world of lighting technologies and empowers international exhibitors to penetrate the highly competitive Chinese market. It's a truly vibrant global trade fair that shows your brand to its fullest and introduces companies to an eager audience that's ready to buy. If you are set on making valuable contacts in China, then better start packing for your trip to Guangzhou.
GETA ltd creates a custom hotel accommodation experience for Guangzhou International Lighting Exhibition that's tailored to your specific needs. Book hotels in Guangzhou at preferential rates in just a few hours. Our team does away with all the hard work and removes the language barrier. Do you wish to make savings? We know how to look for the perfect deal. Enjoy hotel reservations a short distance away from the China Import and Export Fair Complex. You benefit from access to public transport and can count on our team to help you in any way possible.
GETA ltd handles everything from airport transfers and rent-a-cars to booking meeting facilities and hiring a team to build your exhibition stand.
Why Your Visit Is Worth It
It's an incredible procurement platform for you to boost sales. What's not to love about Guangzhou International Lighting Exhibition as an event, but if you're hesitant about exhibiting, let us show you what you'd be missing out on and trust us there's a lot going on at the trade show.
The numbers are more than enough to convince you to rent space. Even with the pandemic going on, Guangzhou International Lighting Exhibition is a high performer:
1288 exhibitors from 13 countries and regions

110,000+ exhibition space

128,200 international trade visitors

58 countries and regions represented

98%satisfaction rate among visitors
Industry Relevance
Guangzhou International Lighting Exhibition (GILE) is the highly anticipated annual trade fair in the lighting industry for the Chinese market. Founded in 1996, the event takes place at the China Import & Export Fair Complex in Guangzhou, China alongside its sister-fair Guangzhou Electrical Building Technology. Together this duo of events brings together a wide range of experts, brands and visitors from the lighting industry to showcase the best of lighting technology and solutions available today.
The exhibition serves as a platform for exhibiting companies to showcase their latest products, services, and technological advancements in the lighting industry. From lighting accessories to LED packaging components and equipment, the trade fair offers a comprehensive range of lighting solutions. The exhibition also features the latest innovations in advanced residential, commercial, urban, and smart lighting. The full product portfolio includes:
Lighting Accessories, Components & Equipment

LED & Power Supplies, Drivers and Electronic Technologies

Lighting Applications

LED Specialty Lighting Applications

Smart Lighting

Night Tourism
Guangzhou International Lighting Exhibition attracts a large audience from diverse countries and regions that encompasses influential buyers, small and medium-sized enterprises, and established companies. It's truly a one-stop shop, where visitors receive a 360-degree overview in all related fields. Exhibitors gain international market exposure and build new business partnerships.
The exhibition also provides a meeting place for representatives from auxiliary industries such as healthcare and connected smart lighting to explore new opportunities and collaborations. There's a reason no other event manages to match Guangzhou International Lighting Exhibition in both scale and excellence.
Who Are You Going to Meet?
Warom Lighting, Foshan Electrical and Lighting, BJB, Foshan Nanhai Grand Lighting and Onike Optoelectronic S&T are only some of the major companies that regularly exhibit at the trade fair year after year. No matter what your area of expertise or size, you're welcome as an exhibitor and have fantastic chances to meet with a wide variety of buyers from China and its neighbours. There is always interest in foreign operations and innovations. The main reasons why buyers attend are to browse products, get a better grasp on innovations, expand their specialist knowledge, prepare purchasing decisions and conduct purchases.
There are three distinct groups of trade visitors. You'll have a chance to meet with representatives of authorities in the face of construction and planning authorities, and procurement authorities, which are a sure way into big commissions and long-term partnerships. Then there are trade-related visitors:
Importer

Buying office

Exporter

E-Tailer

Wholesaler / Distributor

Manufacturer

Retailer

Industrial association / media

Chain store

Department store

End-users (e.g. Hotel, entertainment area, shopping mall, restaurant, etc)
Of course, the last group consists of industry-related professionals:
Architect

Housing management

Interior design company

Building contractor

Planner / Engineer

Electrical supplier

Property developer

Property management

System integrator

Service provider (e.g. electrician & installer)

Interior designer

Lighting designer

Lighting manufacturer
Additional Value of Attending
Each edition of Guangzhou International Lighting Exhibition organises itself around a guiding theme to present visitors with a cohesive, productive experience. For 2023, "Light +" was chosen as the focal theme. The fair aims to explore how lighting can be integrated with other industries to improve people's lives. The theme revolves around five new elements, namely "new retail", "new manufacturing", "new technology", "new finance" and "new energy". These elements are then coupled with new lifestyle trends such as experience-oriented living, smart, healthy and low carbon lifestyles, resulting in an unforgettable event.
The "Light +" concept highlights popular trends that are shaping the urban planning, architecture and the lighting industry as a whole. GILE 2023 is expected to be an exciting platform for lighting industry players to showcase their latest innovations, ideas, and technologies that enhance the quality of life.
The industry has always been at the forefront of embracing new trends and technologies to improve the applications of light. From individual lighting fixtures to interconnectivity of AIoT devices, the industry is continuously evolving towards creating a better future for lighting. GILE 2023 does an impeccable job at providing a perfect opportunity for industry players to collaborate and work together to shape the future of lighting technology.
A day at GILE is filled with product hunting and informative sessions at the forum. Plus, you can get immediate return on investment by signing up for the Hosted Buyer Program.
Past editions
Guangzhou International Lighting Exhibition 2023
09.06.2023 - 12.06.2023
220 000
m2 of event space
Guangzhou International Lighting Exhibition 2022
03.08.2022 - 06.08.2022
Guangzhou International Lighting Exhibition 2021
09.06.2021 - 12.06.2021
Guangzhou International Lighting Exhibition 2020
10.10.2020 - 13.10.2020
180,000
SQ M of Exhibition Area
Guangzhou International Lighting Exhibition 2019
09.06.2019 - 12.06.2019
180,000
SQ M of Exhibition Area
How to get to Guangzhou International Lighting Exhibition

On Foot
Guangzhou Airport – not advisable
Haizhu Square Railway Station – not advisable

By Car
Guangzhou Airport – 42 mins via S4 South China Express
Haizhu Square Railway Station – 25 mins via Dongxiao South Road

By Public Transport
Guangzhou Airport – not available
Haizhu Square Railway Station – not available