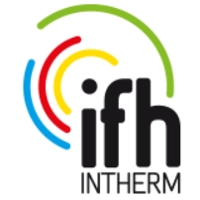 IFH - INTHERM
Nurnberg, Germany
Book Hotel Online for IFH - INTHERM
Book Now
Event Update
The 2024 edition of IFH - INTHERM will be hosted as a live event between the dates 23.04.2024 - 26.04.2024. Messe Nuremberg will serve as the hosting location for the facer-to-face trade fair. Attendees will be highly advised to adhere to several recommendations when participating in the event. This includes maintaining a social distance of 1.5 metres and/or wearing a surgical mask in situations where crowd congestions are unavoidable. Participants should also note that due to the ongoing travel limitations, they will not have to present 3G entry documents upon arrival in Germany. Yet, they if they are travelling from a virus area of concern, they will have to quarantine for 14 days. AT present, there are no nations with such a designation.
A Brief Overview of IFH/Intherm
IFH/Intherm introduces key supply to demand in sanitation, heating, air conditioning and building Automation and maintains the reputation as the best procurement platform in Europe. The trade fair is the most important meeting point in Germany and covers innovations across all areas related to the SHK sector. You're set to meet all the biggest players and take note of the next generation of solutions, services and projects making waves. IFH/Inthermis a centre of innovation, where the latest and best products and technologies are presented to an exceptional audience.
The future edition of IFH/Intherm in 2024 is expected to bring tens of thousands of trade visitors, which means there's going to be strong interest in affordable hotel rooms in Nuremberg. Book the right hotel early and keep travel costs down. GETA ltd provides you with a list of the hottest deals in the city. No matter what budget you're working with, our team will find the perfect spot for you near Messe Nuremberg. From large apartments to low-cost hostels, we have it all. Are you travelling in a large group? We're more than happy to accommodate. Do you need airport transfers or a reservation for a meeting room? GETA ltd makes it happen.
Why Your Visit Is Worth It
IFH/Intherm provides exhibitors with access to the large German market and effectively connects them to qualified buyers from all over Europe. The trade fair gives you an excellent advantage when it comes to positioning your products. Network freely and exchange know-how with experts in your field.
Whatever you've spent on exhibiting at IFH/Intherm is, you're sure to earn back on the first day. Many companies choose to time the release of new products at the trade fair in order to generate solid early sales. Check out some of the key numbers from the previous edition:
318 international exhibitors from 12 countries

29,000+ international trade visitors

68,000+ sq. metres of exhibition space
Industry Relevance
IFH/Intherm is the long-standing specialised trade fair dealing with sanitation, home and building technology, and HVAC. Messe Nuremberg has been the fair's home since its inception in 1976. Editions are spaced every two years, which creates a comfortable tempo for manufacturers to do what they do best – innovate! For nearly half a century now, IFH/Intherm has operated as the most effective procurement platform in Germany.
The exhibition space focuses on the following six product branches – energy management, house and building automation, air conditioning and ventilation, sanitation, heating, renewable energies. Exhibits, of course, cover additional branches of trade such as plumbing, pipes, pumps, measuring and control equipment, workshop facilities, tools and transporters. All in all, IFH/Intherm delivers the experience of a one-stop shop to trade visitors looking to research new suppliers and place their orders.
You can expect quite a lot to happen during IFH/Intherm at any given edition. The trade fair offers its visitors guided themed tours, live demonstrations, workshops and competitions. The supporting programme of the upcoming edition regularly includes interactive forums and lectures that examine a broad spectrum of topics and important knowledge.
If you want to maintain solid relationships with current clients and meet new business partners, you can't find any other trade fair with a similar audience. Exhibitors have all the tools they need to best research market opportunities, talk innovations and exchange know-how. Plus, the visibility you get from product presentations, launches and demonstrations translates into qualified sales leads from foreign buyers.
Who Are You Going to Meet?
Although IFH/Intherm targets the entire SHK industry, heating solutions comes out on top as the top sought-after topic and product category for both exhibitors and trade visitors. Cities and urban areas face their biggest challenge in heating during the winter months now. Climate change and the disruptions of energy supply throughout Europe pose interesting challenges that need to be solved.
The trade fair connects buyers with suppliers from all over Europe – Germany, France, Spain, the Netherlands, Denmark, Belgium, Austria. The audience is neatly divided into two: industry and trade. On the trade side, you have fitters, heating installers, installation mechanics, chimneysweeps and electricians. As far as industry goes, you'll meet with specialist planners, architects, energy consultants, residential property agents and service providers. A total of 71% of visitors are decision makers in their own organisations.
The companies you can expect to showcase their latest products include Geberit, Mitsubishi Electric, Kermi Room Climate, BayWa, Nordholm, UWS Technologie and Max Weishaupt.
Additional Value of Attending
The IFH/Intherm FORUM is the ideal place to network and exchange knowledge. The program offers many opportunities for participants to meet each other and discuss current issues related to digitization in the trade.
Fitters are also able to get tailor-made training courses with certificates. These courses are free of charge and you can choose from a variety of topics, including:
How to measure the air flow in heating systems

How to calculate the required amount of heat

How to determine the correct size for heating systems by using the HSPF method
Are you a newcomer to the industry who wants to build a successful career in the general SHK field? Look no further than the BAR CAMP, the ultimate place for networking and knowledge transfer. This event is specifically designed to help individuals make personal connections and gain valuable insights from professionals, who have already made a mark in their profession. By participating in the BARCAMP, you're able to tap into a vast professional network, hone skills and learn the next steps to take on your career path.
Startups looking to make a splash need to sign up for the Startups@IFH/Intherm event, where three innovative companies showcase their products and services twice a day as part of the fair's forum. Young founders have the unique opportunity to present themselves live to the industry's most influential names. With potential investors and key decision makers in attendance, startups have a chance to make valuable connections that can help take their business to the next level. Don't miss out on this opportunity to make your mark and gain the exposure you need to succeed!
Past editions
IFH - INTHERM 2022
26.04.2022 - 29.04.2022
71%
of visitors were key decision-makers
90%
of participants rated the event as good or very good
How to get to IFH - INTHERM

On Foot
Nuremberg Airport – not advisable
Nuremberg Central Station – 1 hr via Allersberger Strasse

By Car
Nuremberg Airport – 30 mins via B4R
Nuremberg Central Station – 10 mins via Münchener Strasse

By Public Transport
Nuremberg Airport – 30 mins via U-Bahns U2 and U1
Nuremberg Central Station – 10 mins via U-Bahn U1