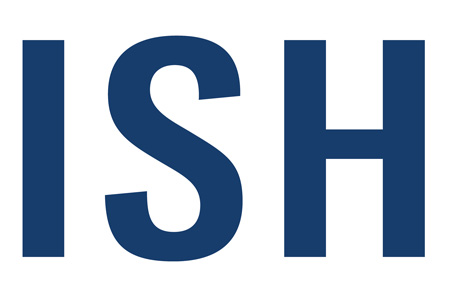 ISH
Frankfurt am Main, Germany
Event Update
Messe Frankfurt GmbH is looking forward to hosting ISH as a hybrid event in 2025 after the worst of the coronavirus pandemic has passed. The face-to-face section of ISH 2025 has been confirmed for March 13th – March 17th and will include an array of new features. Between 17.03.2025 and 21.03.2025, the digital portal will be available. At Messe Frankfurt, attendees will not be required for the time-being to follow health and sanitation protocols. This is due to the removal of the country's pandemic-related restrictions.
A Brief Overview of ISH
ISH cares about preserving the environment and as such, the trade fair focuses on water and energy sectors as means to minimise the waste of resources. The international trade show lasts five days in Frankfurt, Germany, and presents solutions, innovations and technological breakthroughs in everything from sanitary installations to intelligent living and building solutions. It's one of the busiest procurement platforms in Europe and has a global appeal.
GETA ltd secures professional accommodation for companies with big budgets as well as small and middle-sized enterprises. We believe your hotel booking online should not put a strain on your budget and we book hotels in Frankfurt for ISH at exclusive rates. We've a vast network of hotels all over Frankfurt. It's our first mission to ensure your comfort. That's why you receive hotel deals close to Messe Frankfurt. Whether you walk or ride public transportation, you'll arrive at the trade fair in a matter of minutes.
Why Your Visit Is Worth It
ISH has particular influence in the international HVAC community and is one of the best shows to attend as an exhibitor. The reason being you showcase your products to a diverse audience from all over the world that has their eye on good deals. You have the opportunity to grow your client list, generate buzz for a product launch and keep yourself informed regarding the latest news in your sector. The numbers are in your favour:
2500 international exhibitors presented;
188,000+ international visitors from 161 countries made the trip;
280,000+ sq. metres of exhibition space used;
3% growth in the number of German visitors compared to previous edition;
Industry Relevance
ISH stands for International Sanitary and Heating. The trade show first ran in 1960 and has charted the evolution of the HVAC industry in Germany to become an international market force that can't be ignored. Editions follow a biennial format and debut all the latest advancements in the bathroom experience, building, energy, air-conditioning and renewable energies.
The trade show manages a complete product portfolio for the entire value chain and visitors will find on display solar thermal energy, smoke protection, solar energy systems, shower cubicles, cooling systems, fire protection, heat pumps, heaters, heating systems, plumbing and so much more. You get the very best in new products all under one roof. This creates the perfect conditions for trade visitors to research the whole market and make their purchases there.
Who Are You Going to Meet?
ISH might have started as a trade show with a particular focus on the German HVAC industry, but it currently has a far wider appeal. This is reflected in the data as well. Over 64% of exhibitors are from outside Germany, while the same percentage for visitors stands at 40% with an uninterrupted growth at that. Visitors come mainly from European countries, then followed by Asian countries as the biggest presence. We have China, Italy, France, the Netherlands, the UK, Poland, Belgium and Switzerland on the list. Roughly half of all visitors (45%) are in top management positions and roughly a fourth (26%) of all visitors are decision makers for their companies.
Let's break down the industries trade visitors come from. The top industries taking interest in ISH are installation trades, commerce, architecture, engineering and planning offices. These are then followed by the real estate sector, property developers and building technology service providers, who might be in smaller numbers, but have shown a lot of growth compared to previous editions.
The Additional Value of Attendance
ISH continues to bring value to professionals in the HVAC industry year round thanks to its podcast Building Technology Experts. Every episode has guests in key positions across all relevant sectors, who discuss the most important topics of the day and give their take on how the future will change.
The trade fair always has support events to highlight companies, trends and important news. The digital edition introduced Startup@ISH. This event hosted startup presentations and then offered rounds of speed dating for founders to reach as many people as possible to help them with funding and support.
Of course, there are the major events like the Technology and Energy Forum, which is one of the most important forums dedicated to the HVAC and energy industries. ISH is very honoured to be able to host the forum (organised by the Federation of German Heating Industry) nine times in a row. High-powered politicians, industry players and policy makers gather together to present their strategies for a sustainable future. Another major goal is to meet the climate targets in the building sector set by the EU Green Deal.
The Outlook for 2023
ISH hit it out of the park with its all-digital 2021 edition, which is the main reason that now going forward ISH will become a hybrid trade show. Although nothing beats the efficacy of meeting face to face, digital tools have proven their usefulness as support for business networking. Organisers have launched the ISH Digital Extension platform, which will run during the physical edition and stay open for another full week. This gives everyone a chance to follow up on sales leads and new contacts.
The ISH Digital Extension has a lot to offer exhibitors and visitors alike. You can make video calls and schedule appointments for web conferences. Find your target audience in seconds with match-making boosted by AI. You'll be able to reach potential buyers easier and promote your products better by streaming product presentations.
Another new addition to ISH is the Fire & Flame platform. This forum targets the stove industry and its main mission is to address the challenges of meeting lower CO2 emissions. The future of heating technologies will be showcased. The focus falls on new requirements, new renewable fuel sources such as wood, design trends and how to achieve better synergies with heat generation and air conditioning. You definitely don't want to miss out on this.
Finally, Stefan Seitz, Director ISH Brand Management, has teased a lot of surprises, which will be revealed as preparations for ISH 2023 are made!
Past editions
ISH 2023
13.03.2023 - 17.03.2023
44%
of visitors were from abroad
72%
of exhibitors were from abroad
94%
of visitors achieved their attendance goals
96%
of visitors were pleased with the exhibited wares
52%
of visitors consider that the industry's economic situation will improve
ISH 2021
22.03.2021 - 26.03.2021
Edition was held digital to prevent the fast spread of COVID-19.
ISH 2019
11.03.2019 - 15.03.2019
ISH 2017
14.03.2017 - 18.03.2017
How to get to ISH

On Foot
From Hauptbahnhof - 20 min
From Frankfurt Airport – 35 min with a bike

By Car
From Frankfurt Main Station - 10 min
From Frankfurt Airport - 20 min

By Public Transport
From HBF S-Bahns with numbers 3, 4, 5 or 6 will all get you to Messe Frankfurt for 11 min
From Frankfurt Airport with ICE, S8 or S9 for 35 min to HBF and then S3, S4, S5 or S6 for 11 min