ISH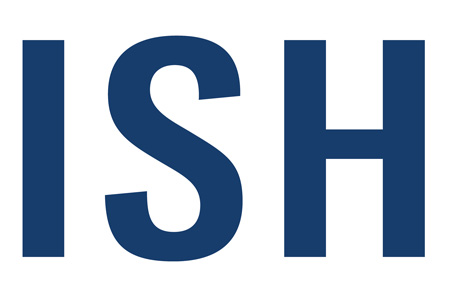 ISH
Germany, Frankfurt am Main
ISH 2023 is set to run from March 13th until March 17th fully online. This decision comes at the heels of government lockdowns and travel restrictions due to COVID-19.
A Brief Overview of ISH
ISH cares about preserving the environment and as such, the trade fair focuses on water and energy sectors as means to minimize the waste of resource. The international trade show lasts five days in Frankfurt, Germany, and presents solutions, innovations and technological breakthroughs in everything from sanitary installations to intelligent living and building solutions. It's one of the busiest procurement platform in Europe and has a global appeal.
GETA ltd secures professional accommodation for companies with big budgets as well as small and middle-sized enterprises. We believe your hotel booking online should not put a strain on your budget and we book hotels in Frankfurt for ISH at exclusive rates. We've a vast network of hotels all over Frankfurt and it's our first mission to locate the ones closest to Messe Frankfurt so you're able to walk to the trade show, or conversely place you close to public transport.
Why Your Visit Is Worth It
ISH has particular influence in the international HVAC community and is one of the best shows to attend as an exhibitor. The reason being you showcase your products to a diverse audience from all over the world that has their eye on good deals. You have the opportunity to grow your client list, generate buzz for a product launch and keep yourself informed regarding the latest news in your sector. The numbers are in your favor:
2500 international exhibitors presented;
200,000 international visitors made the trip.
Industry Relevance
ISH stands for International Sanitary and Heating. The trade show first ran in 1960 and has charted the evolution of the HVAC industry in Germany to become an international market force that can't be ignored. Editions follow a biennial format and debut all the latest advancements in the bathroom experience, building, energy, air-conditioning and renewable energies.
The trade show manages a complete product portfolio for the entire value chain and visitors will find on display solar thermal energy, smoke protection, solar energy systems, shower cubicles, cooling systems, fire protection, heat pumps, heaters, heating systems, plumbing and so much more. Organizers also line up many support events throughout the proceedings all grouped in [email protected], [email protected] and last but not least [email protected]
Who Are You Going to Meet?
ISH might have started as a trade show with a particular focus on the German HVAC industry, but it has currently a far wider appeal. This is reflected in the data as well. Over 64% of exhibitors are from outside Germany, while the same percentage for visitors stands at 40% with an uninterrupted growth at that. Visitors come mainly from European countries, then followed by Asian countries as the biggest presence. We have China, Italy, France, the Netherlands, the UK, Poland, Belgium and Switzerland on the list. Roughly half of all visitors (45%) are in top management positions and roughly a fourth (26%) of all visitors are decision makers for their companies.
Past editions
ISH 2021
22.03.2021 - 26.03.2021
Edition was held digital to prevent the fast spread of COVID-19.
ISH 2019
11.03.2019 - 15.03.2019
ISH 2017
14.03.2017 - 18.03.2017
How to get to ISH

On Foot
From Hauptbahnhof - 20 min
From Fnakfurt Aiport - 35 min with a bike

By Car
From Frankfurt Main Station - 10 min
From Frankfurt Airport - 20 min

By Public Transport
From HBF S-Bahns with numbers 3, 4, 5 or 6 will all get you to Messe Frankfurt for 11 min
From Frankfurt Airport with ICE, S8 or S9 for 35 min to HBF and then S3, S4, S5 or S6 for 11 min
Hotels
Venue