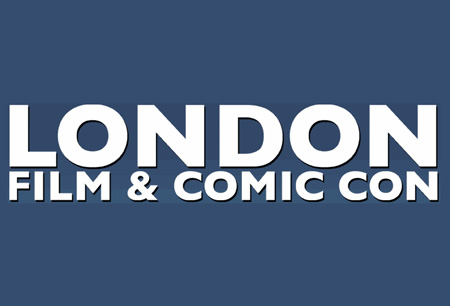 London Film and Comic Con
London, UK
Book Hotel Online for London Film and Comic Con
Book Now
Event Update
London Film and Comic Con 2024 will occur between 05.07.2024 and 07.07.2024. Olympia London will serve as the hosting location of the face-to-face trade show. Due to the UK removing its coronavirus-related restrictions, the venue will not implement safety measures such as the 3G entry policy. As mentioned, the travel limitations have also been removed. Thus, attendees do not need to show vaccination or recovery documents upon arrival.
A Brief Overview of London Film & Comic Con
The pop culture event of the year draws in thousands of fans of films, comic books, video games, television, superheroes and horror in London. The London Film & Comic Con (LFCC) draws in thousands from all over the UK and Europe, positioning it as a juggernaut in the entertainment sector. There's merch, signings, photo shoots and so many events that have fans return year after year. Stay relevant among fans and get an exhibition booth at LFCC.
With so many travelling to London for the convention, it's best to think about your hotel booking early. GETA ltd is on standby to arrange your hotel stay in a matter of hours. We send you a list with the top hotel rates next to the exhibition centre. You'll get a room close to London Olympia and make savings at the same time. We're more than comfortable working with large groups and helping with logistics. Do you require an airport transfer? Maybe you want to rent a car? We can do it all. Look at our additional services to complement your hotel reservation for London Film & Comic Con.
Why Your Visit Is Worth It
No matter what niche in the broader entertainment industry you occupy, London Film & Comic Con increases your chances of visibility with your target audience and is the biggest day in sales for the year. Exhibitors regularly schedule releases and new merch especially during LFCC to get immediate interest. The convention is the perfect venue to run limited edition products.
Each year over 100,000 eager fans fill out the halls of London Olympia.
Industry Relevance
London Film & Comic Con follows the tradition of other comic cons and falls right in the middle of summer with a bombastic three-day programme filled with activities, special guest appearances and all the merch you can buy. Editions are held at London Olympia and offer visitors a spacious layout that helps with foot traffic. If we're talking about products, you'll get the full overview of DVDs, collectibles, T-shirts, decorations, keychains, toys, games, plushies, branded merch, D&D dice and figures and posters.
The Small Press & Artist Alley is an integral part of the London Film & Comic Con dedicated to comic book creators and paper-based artists and illustrators to showcase their skills. This area is reserved exclusively for artists, illustrators, comic creators, and independent comic or book publishers. Tables will be allocated on a first-come, first-served basis, and the number of exhibitors is limited, so be sure to book your spot early to avoid missing out on this exciting opportunity.
No comic con is ever complete without a Cosplay Zone. Cosplay has been a mainstay of fan culture for decades and maintains the popularity of countless franchises. Cosplay enthusiasts will be able to meet with their favourite creators, sit down for a series of talks and panels, participate in a quiz and enter a sketch competition. Of course, the biggest and most anticipated events are the two big masquerades.
The Saturday Casual Cosplay Masquerade is open to participants of all ages, who can enter with a purchased, modified, or homemade cosplay costume. This is a fun-filled opportunity for cosplayers to showcase their creativity on stage. Junior Cosplay Masquerade is a new addition to LFCC and is targeted towards the younger crowd – 13 and younger. The event is suitable for families and it's an overall fun time for everyone involved.
The final themed zone is the Gaming Zone where visitors can immerse themselves in as many different types of games they want. The rhythm section is perfect for families with children and casual gamers, while the retro gaming section allows older gamers to relive their childhood. For the serious modern gamers, the Gaming Zone lines up Star Wars Battlefront, Halo 5 and Naruto Shippuden Ninja Storm 4. Outside of AAA games, visitors will have a choice of indie games such as Gangbeasts, Overruled, Rocket League and Speed Runners.
Who Are You Going to Meet?
London Film & Comic Con is created for fans by fans. As an exhibitor, you'll meet with everyone from TV show and film super fans, amateur collectors, casual fans, gamers and cosplayers. LFCC also caters to the surrounding genre creative community. Many artists, writers and creators attend each year in order to network, make sales and promote their products to their target audience. The atmosphere is full of excitement and visitors' main motivation to attend is to meet their favourite celebrities and creators, and buy as many products as they can.
Big brands are always associated with LFCC from Nintendo to Marvel and DC. Every year beloved film and TV actors make appearances to take photos with their fans and give autographs. In 2023, you can expect to meet legend Ernie Hudson, Clark Gregg, Julie Sharp, Colin Baker and Amanda Tapping. Comic book fans are not to be left out and will get the opportunity to see Simon Williams, Eren Angiolini, Hunt Emerson and Erica Schultz.
Additional Value of Attending
LFCC is the home for the Young Adult Literature Convention (YALC), which takes place on an entirely separate stage. Tickets for YALC also grant access to the larger Comic Con portion as well. The YALC brings together prominent young adult authors for a comprehensive schedule of talks, workshops, and signings. Publishers set up tables to offer their latest releases. It continues to be the first large-scale public literature convention in the UK dedicated to teen and young adult books entirely. It's not a surprise to learn that the event saw thousands of young readers attend in person.
There's quite a lot to do at YALC – purchasing numerous books, getting autographs from authors, grabbing freebies from publisher stalls, and participating in panels where authors discuss topics such as the impact of social media on modern young adult literature, the art of fantasy writing, how they draw inspiration for their stories, and their journey to becoming published authors.
Past editions
London Film and Comic Con 2023
07.07.2023 - 09.07.2023
London Film and Comic Con 2022
08.07.2022 - 10.07.2022
London Film and Comic Con 2021
19.11.2021 - 21.11.2021
London Film and Comic Con 2021
23.07.2021 - 25.07.2021
London Film and Comic Con 2020
20.11.2020 - 22.11.2020
Cancelled because of COVID 19
How to get to London Film and Comic Con

On Foot
from the Central Station on 37 Wharfdale Rd - 1h 47min walk

By Car
from the Central Station on 37 Wharfdale Rd - 28 min
from Heathrow Airport is 25 min car ride

By Public Transport
from King's Cross St. Pancras Underground Station tke the blue metro line in direction Northfields fro 12 stops to Barons Court Station. From here you have additional 10 min walk to the venue (total = 36 min)
from Heathrow Airport walk to Hatton Cross Station and take the blue metro line in direction Cockfosters for 10 stops to Barons Court Station and in another 10 min to the venue (total = 46 min)