MCE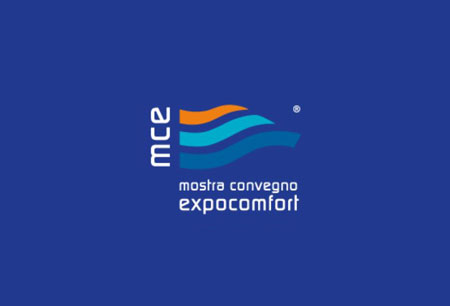 MCE
Italy, Milan
Book Online for MCE - Mostra Convegno Expocomfort
Book Now
A Brief Overview of MCE
MCE creates a new future for living and work spaces. It features a broad selection of products, which are group in the following zones – Indoor Climate, Water Solutions, Plant Technologies, That's Smart and Biomass. The international exhibition values innovation and emphasizes on the importance of sustainability and minimizing the impact of construction on natural resources. MCE also brings out exhibitors to a large, global stage where they can build up their brand.
It's always the right price when you book your hotel accommodation for MCE through GETA ltd. We have access to all the best hotels in Milan, Italy and work with budgets of all sizes. We're the place where you come to keep expenses low. You want to be close to the exhibition grounds? We present you with a list of hotels close to Fiera Milano whether they're well serviced by public transport or within walking distance.
Why Your Visit Is Worth It
MCE takes place once every two years, which makes attendance less cost-heavy. This is welcome news for smaller companies who can't commit to an annual event. At the same time, companies are launched in front of serious buyers. The result a high number of direct sales in a short amount of time:
2300+ international exhibitors showcase;
162,000+ international trade visitors visit;
54 countries represented;
85% satisfaction rate among exhibitors;
Industry Relevance
MCE follows a biannual schedule and editions are normally held during the start of September at Fiera Milano. The international exhibition has been an active part of Milan's event calendar since 1960 and is often the first place where new concepts and cutting-edge technology debut for the world to see. As far as products go, you have the entire value chain under one roof. We're talking solar power equipment, HVAC, fuels for biomass heating, insulation technology, biomass plants, pellets, water treatment, filters, fluid tanks, fuels, fume hoods, gaskets, gauges, geothermal power plants. Programming lasts for a total of four days and you have access to conferences and talks. The events you certainly can't afford to miss are the BIM Forum and the series of workshops for Energy Efficiency 4.0.
Who Are You Going to Meet?
Exhibitors are often suppliers, manufacturers and service providers across many fields within the housing industry. They're nearly even split between native brands and international companies in favor of Italian companies. Some of the names you might encounter include ABN Pipe Systems, 2 Emme Clima, AACO Manufacturing and AAA International Holding Company. Visitors come from a variety of fields themselves. You get to meet professionals from agencies, installation and maintenance, shops and showrooms, universities and schools. Of course, where will we be without buyers and purchase managers. Visitors report a high satisfaction rate in the high 90s and many also commit to return for the next edition.
Past editions
MCE - Mostra Convegno Expocomfort 2020
08.09.2020 - 11.09.2020
Cancelled because of COVID 19
MCE 2018
13.03.2018 - 16.03.2018
How to get to MCE

On Foot
from Milan Central Station - too far away
from Malpensa Airport - too far away

By Car
from Milan Central Station - 38 min car ride (17.4km)
from Malpensa Airport 39 min ride

By Public Transport
from Milano Centrale Railway Station take an RV train (2024 Torino Porta Nuova) fro 9 min to Rho Fiera Milano Station and then walk another 12 min
from Malpensa Airport there is no suitable transportation
Hotels
Venue